News | February 2, 2023
Pomeroy and Iannuzzi voted off Woodstock Foundation Board 
News | February 2, 2023
Handling of alleged school threat sparks resignations, parental concerns
News | February 2, 2023
Woodstock Inn bartender saves baby from choking
Obituaries | February 2, 2023
Bettyjane Jess Curry
News | February 2, 2023
Bookstock adds staff and board members, looks to the future
News | February 2, 2023
Virtual reality is an up-and-coming learning tool at WUHS/MS
Sports | February 2, 2023
Boys Basketball downs Springfield
Features | February 2, 2023
Old issues of the Standard tell the tale of our community's evolution
Sports | February 2, 2023
Girls Hockey routes Rutland
Features | February 2, 2023
Rock, pop, hip-hop, R&B, dance music: 'Saved by the 90s' covers a lot of ground
Input your text here! The text element is intended for longform copy that could potentially include multiple paragraphs.
News
February 2
7:36 am
Pomeroy and Iannuzzi voted off Woodstock Foundation Board 
Woodstock
By Mike Donoghue, Standard Correspondent
The longtime Chair and Vice Chair of the Woodstock Foundation, who were investigating and taking action on possible wrongdoing in the workplace at the Woodstock Inn & Resort and the Billings Farm & Museum have now been booted off the board of trustees in a vote by the remaining members during a meeting last week.
Ellen R.C. Pomeroy, who has been on the Board since its inception and served as Chair for almost ten years, and Sal Iannuzzi, who has been on the Board for thirteen years and been Vice Chair for 7 years, were initially suspended Nov. 11 before they had a chance to formally report their findings about employee complaints, although they had been discussing the complaints with Board members throughout their investigation, according to a lawsuit they filed. Two other trustees, Douglas Horne and John Hallowell, who according to the lawsuit, were part of the focus of the investigation, also were suspended on Nov. 11, according to Foundation records.
The four suspended trustees had their names restored to active status on the board during another session on Jan. 27, the minutes of the meeting show. However, a few moments later a new slate of trustees for the coming year was proposed and approved.
Pomeroy and Iannuzzi were not included in the new slate — and weren't at the meeting, the records show.
Horne and Hallowell, whose names were not offered on a different slate prepared for the originally-scheduled annual meeting in November, were included on the new slate that was approved last week. 
The musical chairs by the board of trustees is the latest chapter that has played out since claims of mismanagement, sexual harassment and discrimination, and malfeasance by officers and management at the Woodstock Inn & Resort and the Billings Farm & Museum were raised by employees last year.
Vice Chair Iannuzzi, with support from Chair Pomeroy, was investigating the complaints and they were prepared to deliver a report at the annual meeting on Nov. 15, but five trustees attempted to circumvent that plan by having their own meeting four days earlier and never invited Pomeroy and Iannuzzi, the lawsuit maintains.
Pomeroy and Iannuzzi eventually filed their civil complaint in Vermont Superior Court in Woodstock on Jan. 20, outlining various claims of mismanagement and malfeasance that the lawsuit said were confirmed during the internal investigation.
The plaintiffs also are asking the state court to overturn any actions taken by the five trustees, the lawsuit said.
Board members James S. Sligar, Michael D. Nolan, John T. Hallowell, Douglas R. Horne and David M. Simmons, along with both the Foundation and the Holding entity are named as defendants.
The lawsuit maintains the five individual defendants went beyond their legal power or authority to take steps on behalf of the Foundation, including during two improperly warned meetings. The plaintiffs want the state court to reverse the unauthorized actions.
The plaintiffs also seek to have the defendants resign immediately as trustees from both boards and if they hold any office.
Sligar, who was elected Chair of the board in a Jan. 27 meeting, in a letter to the editor in the Feb.2 edition of the Vermont Standard, confirms Pomeroy and Iannuzzi are no longer on the Foundation board. Three times in his letter he refers to them as "former Board members." 
Please see the Feb. 2 edition of the Vermont Standard or click the link below for our full story on this.
February 2
6:05 am
Handling of alleged school threat sparks resignations, parental concerns
By Tom Ayres, Senior Staff Writer
The alleged response by school administrators to a purported incidence of threatened gun violence by a nine-year-old student at Woodstock Elementary School (WES) last week has resulted in parental concern and the resignations of a respected teacher and a member of the Windsor Central Supervisory Union (WCSU) School Board.
Multiple inquiries about the reported threat and its aftermath to WCSU Superintendent Sherry Sousa by both the Vermont Standard and concerned parents were greeted with repeated statements that Sousa could neither "confirm or negate" the information presented to her. Remaining steadfastly mum about multiple allegations regarding the supposed threat of violence and the school district's response, the superintendent cited counsel by a school attorney and the federal Family Educational Rights and Privacy Act (FERPA), which "prevents school personnel from releasing any student information, including behavior records, school responses, and/or safety plans," Sousa wrote in a letter to WCSU families (smore.com/5012t) that was distributed on Monday, Jan. 30, up to six days after the alleged threat took place and was reported to school staff. Sousa insisted that all appropriate policies and protocols were followed in the administration's handling of the incident.
The timeline and substance of the supposed threat and the school district's response are the subject of dispute among various sources. Once again citing FERPA, Sousa said Tuesday night she could neither confirm nor deny any information about the purported threat and the response of WES Principal Maggie Mills, school, and district staff to it. What can be confirmed is that a six-year-veteran of the WES faculty who is reportedly beloved by students and parents alike, Stephanie Petrarca, and a Woodstock representative to the WCSU School Board, Todd Ulman, have both submitted their resignations over what they contend is an inadequate response of school administrators to last week's incident.
"Many people in the community know me as 'Ms. Steph' or 'Mrs. Petrarca,' as I have been an elementary teacher who has worked in our district over the last six years," Petrarca wrote in a statement she emailed to the Standard on Tuesday morning. "My heart has always been completely dedicated to supporting students and their families and up until this past week, I was confident that our school district felt the same. Unfortunately, due to the lack of action and transparency from administrators to a recent emergency on school property, I no longer feel I can trust my safety in the decision-making of superintendent Sherry Sousa or principal Maggie Mills," Petrarca asserted.
By late afternoon Tuesday, several hours after Petrarca communicated her concerns and resignation via email, Ulman wrote WCSU School Board Chair Keri Bristow and Vice Chair/Clerk Ben Ford, both also of Woodstock, of his "resignation effective immediately" from the board. "I am disturbed by the latest incident at WES and how our district handles communication to parents, teachers, administrators, and the community at large," Ulman wrote in a resignation email he immediately shared with the Standard. In the missive and a follow-up conversation, Ulman confirmed that he and his wife, Angela, have withdrawn their two children from WES, citing ongoing safety concerns and alleged, persistent disciplinary shortcomings on the part of school administrators. "I feel like my personal experiences at WES led myself and my family to a place where we could not recover in regards to an incident with my son in his fourth-grade class," Ulman stated in his resignation email. "This facilitated both of my children having a desire for a different school and led us to some difficult family decisions. That similar sentiment is echoed amongst other parents at WES regarding this latest incident," Ulman continued.
Piecing together a timeline of last week's incident and the school district's response — and even confirming the nature and content of the purported threat — has proved a daunting task, especially given the fact that Sousa, citing FERPA, declines to speak to any aspects of the situation and the administrative response. Sifting through varied accounts from involved parties, including Petrarca and parents who've expressed deep concerns about the incident and the WES and WCSU responses, the Standard has tried to determine what allegedly occurred a week ago.
A fourth-grade boy, age 9, is said to have threatened another student with violence of an undetermined nature. The dates and timing of the alleged threat and the administrative reactions to it are subject to dispute by the parties involved. In her statement to the media, Petrarca said, "Last week, on Jan. 24, the unthinkable happened: a direct, plausible threat of gun violence was made by a student. As soon as the report was made to a staff member at our school, staff and faculty jumped into action to ensure the safety of all children and I applaud them for their quick thinking. Unfortunately, once the administrative team, consisting of principal Maggie Mills and superintendent Sherry Sousa took over, the response began to feel less urgent and more opaque."
Woodstock Police Chief Robbie Blish was notified by school authorities of the purported threat on Thursday, one to two days after it is said to have occurred. Blish said Tuesday morning that he was told that the 9-year-old student who made the threat reportedly told another student, "I will put you in the ground." Blish said he was unable to confirm details of the alleged threat or whether it specifically entailed a threat of gun violence, as Petrarca and parents who spoke to the Standard allege.
A parent whose child is a close friend with one of the students reportedly directly involved in the alleged incident — and who declined to be identified out of fear for retribution by school officials against her family — shared a different version of the threat that was supposedly made by the fourth-grade boy. According to that parent's account, relayed to her by another parent whose child was directly involved in the incident, the threat occurred aboard a school bus on Wednesday morning Jan. 25, when the boy reportedly showed a bullet to another student, holding the projectile out for the other child to see while saying that he was going to use it to shoot another student whom he had purportedly been bullying repeatedly for an undetermined amount of time. The student who witnessed the threat contacted a school staff member to report the threat in the early afternoon, the unidentified parent said in her account. Following that, at approximately 1:30 p.m. on Wednesday, Jan. 25, school staff began to take action to assess, investigate, and contain the situation, the parent contended.
Reached by phone late Tuesday, in the wake of several email and text communications from the Standard, Sousa again said that she could not speak to any details of the reported threat last week, citing the federal regulations. She could not confirm, she said, whether the alleged perpetrator of the threat was dismissed from school for the remainder of last week or whether any steps were taken to protect the child who was the supposed target of the threat or the student who reported it to a school staff member. Sousa also could not confirm if any of the students involved were members of Petrarca's fourth-grade class, nor could she say if a safety plan was in place for the supposedly threatening student's return to school property, which is said by parents and classmates to have occurred on Tuesday morning Jan. 31.
In her statement on Tuesday, Petrarca alleged that "Students were informed of the incident before their parents." She continued, "Staff were finally informed at the end of the school day on Friday, two full days after the report, after being given less than three hours notice to make plans to attend an after-hours, optional meeting. Principal Mills, supported by Superintendent Sousa, told the community Friday afternoon that there was a safety plan in place for the return of the student to school property," Petrarca continued. "This was a lie," she added. "The first draft of a safety plan was not shared with necessary staff until Saturday evening." Sousa said she could neither confirm nor deny Petrarca's assertions.
Petrarca also challenged what she deemed was the school district's late notification of the alleged threat of violence to police. "On Monday afternoon," Petrarca reported, "a message was shared with the WES community by Superintendent Sousa. She lied when she told you that 'If there is an immediate threat to our students and school, law enforcement is called without hesitation.' The police were not contacted until more than 30 hours after the threat was made and more than 12 hours after the threat was reported," Petrarca claimed. Sousa reiterated Tuesday evening that FERPA strictures prevented her from either confirming or denying any of Petrarca's assertions.
Concerned parents and Ulman both underscored their concerns to the Standard about the most recent, purported threat of school violence and repeated reports of bullying behavior and a consequent lack of disciplinary action at WES in conversations and emails throughout the day and well into the evening on Tuesday.
"Parents are concerned for our children's safety in the school system, because there is no published crisis policy put in place that any of us have seen," Donna Lombard of Woodstock, who has a child enrolled at WES, said Tuesday evening. The apparent lack of a school policy regarding threats such as the one that occurred last week is central to the concerns of many parents, Lombard and the parent who asked not to be identified publicly said in extended phone conversations Tuesday night. The second parent, who asked not to be identified, nonetheless shared a plethora of emails she exchanged with Mills and Sousa over the course of last Friday and the weekend, asking for a definitive explanation of the school district's crisis response plan in the event of a credible threat of violence. 
"I am angry, scared, and disappointed that I have to write this email. I kept my fourth grader home today because I have lost the trust that the school is capable or cares to keep her safe. The trust is lost because of the astonishing lack of transparency and communication from you, our trusted leaders," said the parent who asked to remain publicly unidentified wrote in an email to Mills and Sousa last Friday morning. "I was made aware of a potential violence threat in our school from a parent late last night who found out through her child. That is unacceptable," the parent continued. "An incident of potential violence in our schools should not be communicated through our children and the narrative should not be led by the parents. By not responding and communicating to the fourth-grade parents nor the greater school community in a timely manner, the narrative is no longer owned by you and the level of anger only grows and the mistrust deepens every minute that there is no transparency from our viewed leaders," the parent further asserted to the school administrators. Reached for comment on Tuesday, Mills deferred to Sousa for a response.
At the conclusion of the initial email to the administration, the unidentified parent asked that "concerns be addressed by sending out an email to not only the WES community but the greater WUSU (sic) about the protocols that are followed when potential violence is threatened or actual violence occurs in our schools. I ask that included in these protocols is the acknowledgment that timely communication needs to happen, i.e., when an incident occurs: 1) Same-day communication will be sent out to the affected community, and 2) A later and timely follow-up communication will be sent regarding followed protocols and action steps."
In her message to the community on Monday, Sousa embedded a link to what she termed "a portion of our WCSU Emergency Operations Plan that is specific to the School Threat Assessment process. I can assure you that principals follow all the steps in this process. This assessment requires time to assure thoroughness and accuracy," Sousa said in an apparent effort to quell community concerns about the most recent alleged threat of violence at a school. (A Google Doc regarding the WCSU's threat assessment policy is available at tinyurl.com/5n76dkbf). 
When WCSU's current Emergency Operations Plan, which runs to more than 200 pages, was okayed by the School Board late last year, Sousa said much of it is restricted from public view because it contains confidential, critical information that cannot be made generally available because it could compromise school and law enforcement responses to an imminent and immediate threat of school violence. Sousa reiterated that stance in an interview Tuesday evening. "The plan is not for public information," the superintendent said. "It is for school administrators, law enforcement, and first responders," she offered. "I did pull this [threat assessment] section out of the emergency operations plan because I felt it was important for parents to see the process that we follow." Sousa reiterated that all the steps in the plan were correctly followed in last week's instance.
For their part, the concerned parents that Standard spoke to disagree that the threat assessment procedures that Sousa spelled out and what they are asking of school administrators are very different things and that Sousa's assertions about FERPA-based privacy protections do not apply to what many in the community are asking of school officials in the wake of the most recent threat of violence on a WCSU school campus.
WCSU School Board Chair Keri Bristow, contacted early Wednesday morning just before the Standard went to press, offered her assessment of the apparent school violence threat of last week, the school administration's response, the pair of resignations, and the upcoming meeting of the school board this coming Monday evening, Feb. 6, at which parents will be on hand to share their concerns and both the teacher and board resignations will be discussed.
"From talking with different people at the school and with Sherry, they've handled things appropriately and followed the protocols that are in place," Bristow said. "To me, it's very unfortunate that both the teacher and Todd decided to resign over it. I think further dialogue is needed, in both the community and amongst the staff, as to how we can always improve on the way we handle things.
"I know there will be parents coming to talk about things Monday night," Bristow concluded, "And personally I feel that, as a part of a community, we need to talk about these things. We can no longer say it can't happen here. Things happen in our world today that we never used to think about, so we have to be prepared for anything that comes along. It's all new ground."
February 2
6:01 am
Woodstock Inn bartender saves baby from choking
Earlier this month, a Woodstock Inn & Resort bartender, Todd Faedi, came to the rescue when a 17-month-old baby boy started choking in the lobby of the Inn.  
The baby, who suffered from a seizure disorder, belonged to a couple from New York who were staying at the Inn, according to Faedi. "It was early in the afternoon and the concierge came running in and was asking if anybody knew CPR." At 60 years of age, Faedi had taken a CPR training course some forty years ago. He said he didn't expect the knowledge to have stuck with him that long. "But I still went out there to check, see what was going on. And I saw a circle of people [in the lobby]. Everyone was in a panic. And I get in there, I cut through the crowd, and I looked down. It's a little baby. I was freaking out a little bit like everyone else was. It was on its side, and I just noticed that his lips were blue. And I knew that was not right."
Faedi said he simply reacted. "I didn't even think twice about anything. I just flipped the baby on his back, I pinched his nose, and I blew three times. And the third time, I got a mouthful of mucus." Faedi then began chest compressions as Woodstock EMS arrived on the scene. "Then I look back down at the baby and I swear — I don't know if this is true or not — but I could swear I saw his face go from blue to pink right in front of my eyes." 
Read our full story in the February 2 edition of the Vermont Standard.
February 2
6:00 am
Bookstock adds staff and board members, looks to the future
Bookstock 2023 is underway. Set to take place June 23-25, the entirely free-to-the-public literary festival has an injection of fresh blood as the non-profit organization recently announced the hiring of several new staff and board members. Paul Jensen and Suzanne Affeldt, both of Woodstock, have joined the seven-member Bookstock board, which is chaired by co-founder Peter Rousmaniere. Meanwhile, Morgan Brophy of Woodstock and Elizabeth Wilcox of Fairlee have taken on the roles of event manager and program director respectively. 
Both Wilcox and Brophy see Woodstock as the perfect incubator for this kind of creative, community-based festival. As Woodstock itself is such a creative community, filled with budding and veteran artists and authors, Wilcox noted that the state as a whole has a very high author-to-population ratio and offers a "great opportunity" for such an event. 
Diversity in the authors and topics is key to pulling off a good festival, according to Wilcox. "A successful event, from my perspective, is that we have diverse interests and voices represented, and we're able to create discussions and dialogue around work that all different people can relate to. So you know, if I'm really interested in gardening, and I really want to learn a lot more from somebody who can really speak to my interest in gardening, I can find something there that I want at Bookstock. Or maybe I'm really interested in larger ideological issues and I want to listen to a thought leader, I have that opportunity as well. So I'm hoping that everybody can find something of interest to them."
While Wilcox is focused on bringing the best and widest selection of diverse authors to Bookstock that she can, Brophy is working closely with local partners to ensure the success of the event itself. "My job is to do everything in my power so that the artists or authors can do their best work," says Brophy. 
As for the two new board members, when Jensen moved to Woodstock, he was "thrilled" to learn that the village hosted an annual literary festival. As a professional ghostwriter himself, who often leads corporate workshops and helps health and science organizations improve how they communicate with the broader world, Jensen says Bookstock was a perfect fit. Jensen's vision for the festival is as ambitious as Wilcox's and Brophy's. "Bookstock is a summer highlight, and I want to help make the festival a mainstay of the community well into the future. I see Bookstock becoming widely known among authors and writers as an experience that reconnects them with their passion for the job," he said. 
For Suzzan Affeldt, who moved to Woodstock with her family in early 2022 from Tucson, Ariz., she has spent her career in fund development, event planning, operations management and public relations. Her main focus with Bookstock is fundraising and she says, "I was looking for an opportunity to give back to the Woodstock community and the opportunity to help Bookstock grow was the right fit." Affeldt says it's particularly important to engage the community in her efforts. "My vision, along with our talented board, is to make sure that Bookstock is financially sustainable now and in the future. Our goal is to engage the Woodstock community and the Upper Valley to make Bookstock the most beloved book festival in the country, and one that individuals, businesses and foundations are excited to be a part of."
Read our full story in the February 2 edition of the Vermont Standard.
February 2
6:00 am
Virtual reality is an up-and-coming learning tool at WUHS/MS
Woodstock Union High School and Middle School (WUHS/MS) is offering students a new way to learn through virtual reality (VR) and now even has a dedicated room for its use. 
Back in the 2021-2022 school year, with the use of funds from the Elementary and Secondary School Emergency Relief Fund (ESSER), WUHS/MS purchased 30 VR headsets and a learning program called Prisms VR. Virtual reality is a computer-generated simulation of a three-dimensional image or environment that can be interacted with in a seemingly real or physical way by a person using special electronic equipment, such as a helmet with a screen inside or gloves fitted with sensors.
Prisms VR is a learning platform that offers a new way to learn about subjects in math, such as algebra and geometry, by solving real-world problems through hands-on experiences in VR. It also offers unique ways for teachers to better gather data about where students struggle and how they perform with subjects overall. 
"We had done some limited work with VR in our Computer Science classes prior to purchasing this VR program and headsets, but we were really interested in finding innovative ways of engaging students in math and helping recover some of the learning lost to COVID," said Adamek. 
The feedback has seemingly been great for those who have gotten to use the new VR technology in class.  
"Students really love VR because it is math in 3D with context. The VR program is super engaging and reinforces what we are learning in class. I appreciate how much detail has gone into making the VR program mathematically sound as well as fun," said Heather Vonada, a WUHS/MS math teacher. 
Luis Villanueva, another math teacher at WUHS/MS, alluded to the idea that the use of VR has led to more student engagement in the class material, saying, "The [students] love to try these new activities, and they recognize how useful previous lessons were to solve those math tasks."
As the use of VR has progressed since last year, the school has instituted a room dedicated to the use of VR. Previously VR was used in classrooms, and they had to be cleared out to accommodate the space needed to use the technology. But now with the dedicated room, the process of using the technology has become more seamless. 
As VR technology continues to improve and more subjects are added, many are looking forward to what it could mean for the future of education. 
"I think there is a parallelism with PCs. They will become another normal tool to use to learn. The evolution we will have in hardware will fix most of the issues, and the software will be amazing," said Villanueva. "The possibilities in some subjects like biology or phonics are going to be amazing."
Read more about this in the February 9 edition of the Vermont Standard.
Features
February 2
6:00 am
Old issues of the Standard tell the tale of our community's evolution
Tattered, flaking, faded, and sepia-toned, aged issues of the Vermont Standard occasionally find their way to the newspaper's office in Woodstock Village. Found under floorboards and behind walls, where they were used as insulation in old homes, or discovered in family attics and storage rooms, where they'd been saved and then left unread for decades, the papers tell the tale of the evolution of local weekly newspapers — particularly this one — over the past 150 years and more.
The latest group of bygone Standards to arrive at the newspaper's Elm Street headquarters was gifted by longtime West Woodstock resident Rhonda Bruce, who has rescued a number of old issues of the paper from two homes over the last three decades. These included a stash her father, carpenter William Beebee, had accumulated in the family home at the corner of Cox District Road and Route 4. Beebee also inherited a large stack of old newspapers from the previous owners of the family home, the Hazelton family. The general contractor saved more newspapers for use in his work, where they sometimes served as disposable drop cloths for paint and other construction detritus. Many of the papers were spared from splattered paint, sawdust, and other debris over several decades.
Bruce also found old issues of the Standard in the retirement home her grandparents, Ralph and Hilda Robinson, built behind the Bruce family's house in 1978, after a lifetime of farming on a hilltop in West Woodstock near the Bridgewater line. Bruce now lives in her grandparents' former home and it's there she recently uncovered yet another small stack of old Standards in a little-used storage area. Ralph and Hilda Robinson were inveterate storytellers and local historians, longtime friends with Woodstock luminaries and bookstore owners Will and Jane Curtis, and Bruce suspects her grandparents held on to the newspapers and a collection of Standard clippings because of their lifelong interest in regional history and events, including natural disasters such as the copious floods that afflicted Vermont in the first half of the 20th Century.
The nine complete editions of the Standard that Bruce recently proffered date across nearly a century, from 1890 until 1978, and include a 1953 "Century Edition" of the newspaper, marking the weekly's centennial. Perusal of all the newspapers reveals intriguing, often-delightful details of what the Standard editors and writers deemed newsworthy and important over the course of nearly 90 years, from the 1890s until the 1970s.
Read about what we found in these editions in the February 2 issue of the Vermont Standard.
February 2
5:59 am
Rock, pop, hip-hop, R&B, dance music: 'Saved by the 90s' covers a lot of ground
The tribute act "Saved by the 90s" is bringing the vibe of the musically rich decade to audiences at the Lebanon Opera House on Feb. 3 — their first show in the Upper Valley region. "It is our first time performing in that area, so we're really excited to be there and to experience the theater," said Alex Rossiter, the bassist and a vocalist for the band. Performances by the bands are akin to a stylistically-diverse live mixtape of many of the most popular songs of the 1990s, with genres and artists spanning from the angst-fueled heavy rock of Nirvana and Rage Against the Machine, to the unforgettable glimmering pop of the Spice Girls and the Backstreet Boys. 
"At our show, you'll hear rock and pop, and also hip-hop and R&B, and dance music," said Rossiter. "We sort of pride ourselves in being able to cover a lot of ground, and I think the test of time has shown that all of those songs are really classic hits that everyone loves." 
Rossiter said the broad range of music genres, with over 300 songs in their arsenal, and styles of performance speak to the strong nostalgic factor of a concert, where "even if you didn't like Britney Spears and Rage Against the Machine when you were a kid, you might know all the lyrics to those songs now." 
Read more in the February 2 edition of the Vermont Standard.
February 2
4:00 am
The Woodstock Smiler — an exercise in letting go
By Tom Ayres, Senior Staff Writer
The inspired chalkboard musings of the "Woodstock Smiler" are to the visual arts what Brigadoon is to Broadway musicals.
The beloved Lerner-and-Loewe musical features two American tourists who stumble upon a Scottish village that mysteriously appears for only one day every 100 years. One of the enchanted tourists, Tommy, falls in love with Fiona, a young woman from Brigadoon. Much like the mystifying Scottish hamlet of the musical, artist Adrian Tans' artistic meditations on the chalkboard at the foot of Elm Street in Woodstock Village appear magically, marking the changes of the season and promoting coming events, only to fall to the whims of an eraser in a few weeks' time.
The chalkboard at the corner of Elm and Central Streets, long known as the "Woodstock Crier," is owned and operated by the Woodstock History Center, located half a block up Elm Street. The "Crier" was maintained for many years by beloved community member Frank Teagle and used to inform the local community about events and happenings in town. Staff and volunteers at the Woodstock History Center kept it populated with news for many years after Teagle's passing in 1997.
Then along came the COVID pandemic.
As with everywhere else, the pandemic in its earliest stages turned Woodstock Village into a near-ghost-town, devoid of special events and downtown visitors, townspeople hunkered down at home, quarantining and avoiding human contact. That's when the extraordinary visual artist Adrian Tans, pastel chalks in hand, came up with a plan to lift the collective spirits of the community. He approached Woodstock History Center Executive Director Matt Powers with a colorful, whimsical idea and the "Town Smiler" was born.
"COVID came along and everything shut down," Tans, the former curator at the Artistree Community Gallery in Pomfret and current youth services director at the Norman Williams Public Library, said in a wide-ranging phone conversation last Friday. "I think I was ready, through all of that, to want to do something. You couldn't even go for a walk without having to think twice about it, although that was one of the things that people could do. It was such a strange contrast to the Woodstock of before, where everybody was always bumping into one another on the street.
"And then for some reason, I thought about that chalkboard, the 'Woodstock Crier' and I thought, 'There are too many tears these days, so let's change its name to the 'Smiler' and populate it with thoughts and images of the season,'" Tans added. "People really responded to it, and by the tail-end of those very intense days of the pandemic, people were telling me how they changed their walk routes just so they could walk past the 'Smiler.' It gives us all something to connect with each other about, to talk about."
Simultaneously smart and playful, sentimental and celebratory, Tans' chalk art at its very best spotlights Village festivities and the changing of the seasons, mutating regularly to trumpet the tenor of the times. In November, the 'Smiler' featured a Thanksgiving table spread, all the proffered goodies of the day covered in aluminum foil, playfully represented in pastel chalk, crinkles and all. Perceptive viewers chuckled when they noted the elephant-and-donkey salt-and-pepper shakers on the table, a gentle homage to the political and religious debates that often crop up at the traditional family gathering. Tans' most recent 'Smiler,' set to remain in place until early January, initially featured a scrolled banner promoting Woodstock's annual Wassail Weekend, held Dec. 9-11. When Wassail was all consumed, the banner was replaced with a craftily joking 'To-Do List,' reminding viewers of hyperactive holiday revelers everywhere.
Tans grew up in Newbury, on the North Shore of Massachusetts, and had a strong connection to Vermont through a high-school girlfriend who lived in Burlington. After several years of vagabonding, primarily to the West Coast, Tans settled in Cambridge, Mass., for nearly a decade. That's where his art blossomed and where he met his late wife, Lina, and started a family. "I started painting a lot more and getting into galleries. I was part of the Copley Society of Art on Newbury Street, one of the oldest art societies in the country. And then I was illustrating children's books and ramping up my momentum in the arts. I didn't go to art school, I never got any formal art training, things just worked out for me I guess."
Meeting Lina is most certainly one thing that worked out very well for Tans. It was a serendipitous occasion, much like the mythical blossoming of Brigadoon once every century or the appearance of a new 'Smiler' on the Elm Street corner every few weeks. "I met her while walking along the sidewalk in Harvard Square," Tans recollected warmly. "And just before I met her, I thought to myself, 'I'm about to meet the woman I am going to marry.' Seriously!"
In 2008, the couple and their three children moved to Woodstock. "It just seemed like a good time to get out of the city, and we were able to carve out a wonderful little home for ourselves on Maple Street. We rented a house on River Street while we renovated the Maple Street house. We moved into there in August and then in December, my wife was diagnosed with stage-four colon cancer. That was a real life-changer, obviously. I was in the middle of working on a couple of children's books, illustrating them, and managed to finish those and tried to stay active in the arts, but when you're around illness like that, and you're a caretaker and have a couple of kids, it's your entire focus."
Lina Tans defied all the odds, went through "a lot of surgeries and chemo, good years and bad years" and lived "a good nine years" until she passed away in 2017, Adrian Tans recalled. "The kids were kind of getting to an age where they weren't so little, they were teenagers now and their focus was changing, and as a father, you found yourself thinking about teenager things," he quipped. "And then COVID came along. I had run the Artistree gallery for almost 10 years and I was getting to the point where it was time for a change. When COVID started, there was just this broad sense of being unable to have any agency over things. That's what got me started on the idea for the 'Smiler.' I was driving through town with my friend Caitlin Eastman and for some reason, I thought about the history center's chalkboard and off we went," Tans commented, serendipity and circumstance coinciding once again. "The 'Smiler' has become a point of connection for the town and for me, at a time when we've all particularly needed that connection."
Creating connections is central to Adrian Tans' being. Last year, at the height of the pandemic and just as public facilities were starting to come out of lockdown, Tans left his curator's post at Artistree to join the staff of the Norman Williams Public Library in Woodstock as the youth services director. "It was great to be able to be part of that rebirth and have the library get off to a fresh start," Tans offered. Noting his own light-hearted, childlike slant on life, Tans said it dovetails well with his love of working with kids. "I appreciate the absurd and taking a little bit of a different view on things, and that definitely crosses over into whimsy," he added. "Kids do that, too. They look at the world with fresh eyes. They're always asking me the weirdest questions and I try to give them just as interesting an answer," Tans said, laughing heartily. "We try to provide activities at the library that stimulate that kind of curiosity and a fresh perspective on things."
The ephemeral nature of much of Tans' art — save, of course, for his paintings and book illustrations — is palpable, Consider, for example, the fleeting chalkboard artistry of the "Woodstock Smiler" and the award-winning, soon-to-morph-and-melt sculptures that he creates with a team of fellow Vermonters and friends each January at the annual International Snow Sculpture Championships in Breckenridge, Colo. Musing about the impermanence of much of his recent art, Tans waxed both humorous and philosophical.
"People ask me, 'Isn't it hard to erase the chalk?' And I reply that it's not — I'm used to it," the maestro of passing pastels said. "And it's nice, because then you don't have to worry about storing it. Ask any artist what they really don't like about making art and they say, 'Dealing with it after it's done!' You've got to put it someplace," Tans joked.
The artist has even started turning the erasure of his 'Smiler' works into a form of performance art. Rather than simply erase one work in preparation for crafting the next — "It's more work to erase one of those than it may seem," he pointed out — Tans has taken to inviting people to participate hands-on in the erasure process. Recently, he took that a notch further, asking two local bartenders to pelt one of his short-lived works with water balloons to help thoroughly wash away the chalk artwork. He videotaped the chalkboard bombing as well.
"I really appreciate that aspect of it," Tans concluded, reflecting on the observation that his work, like the mythic village of Brigadoon, pops up for a short period of time, catches the public fancy, and then it's gone. "I think it is really a healthy muscle to strengthen that ability to let go of things. Inevitably, that's where we're all headed."
Sports
February 2
6:00 am
Boys Basketball downs Springfield
Rowan Smail made only one basket for WUHS in last Thursday's 63-51 victory over Springfield. The other seven Wasps who made it into the scoring column all had at least four points, but Smail's basket may have been the most significant of them all.
Woodstock had led by as many as 22 points midway through the third quarter, but the Cosmos went on a ten-point run to close out that period and James Gultekin converted an old-fashioned three-point play following an offensive rebound to open the final stanza. The visitors, fresh off a big comeback win against Windsor two days earlier, smelled blood and had all the momentum on their side.
Woodstock meanwhile had missed seven shots in a row and had four turnovers during that span.
"[Assistant Coach Radek Marzec] has been working with me on that shot from the short corner, encouraging me to take it more often," said Smail. "I just used the little pump fake like he has shown me and I was open and the shot went in. I don't think it was any more important than any of the other shots we made. Everybody contributed to this victory."
Smail may have been quick to deflect the praise, but he was correct in that different players stepped up at different times.
Declan McCullough got the Wasps off on the right foot with 12 of his game-high 20 points in the first quarter. Twice he stole the ball and drove for contested baskets, switching the ball from hand to hand while in mid-air. He also drained a pair of three-pointers in the period.
"I've seen that happen all year long," said Smail. "Declan has done that game after game. He's so quick, jumps so high and manufactures shots while he's in mid-air."
Read our full story in the February 2 edition of the Vermont Standard.
February 2
6:00 am
Girls Hockey routes Rutland
Originally there had been plans to raise a banner honoring last season's State Championship at Saturday night's girls hockey game at the Union Arena. However, the ceremony was postponed until later in the season, tentatively on Senior Night. It's probably just as well. There were enough celebrations after each of the Wasps' goals in the 13-1 romp over Rutland that one more might have appeared superfluous.
Rutland admittedly is in a rebuilding mode. Their girls have yet to win this season and have been on the wrong end of many lopsided scores. And that is not always the easiest kind of team to prepare to play.
Despite that, "we played Woodstock hockey tonight," said Coach Ian Coates. "We came out with intensity and speed in the opening period and kept the momentum for the entire game." The Wasps scored four times in the first and third periods and tallied five in the middle stanza. Three goals came within the first four-and-one-third minutes of the game.
Sophomore Kassidy Haley led the scoring parade with a hat trick and added a trio of assists as well. Each of her linemates, Isabel Konijnenberg and Grace Laperle, recorded two goals and three assists. Hannah Gubbins and Fiona Piconi both notched two goals and one assist. Hannah's sister, Lily Gubbins, scored once, blasting in a shot from the right point following a pair of picture-perfect passes from Konijnenberg and Laperle. Audrey Emery had the other goal, while Maggie Mello had two assists and Meridian Bremel one.
"We set a lot of goals for ourselves tonight,' said senior co-captain Lily Gubbins, "and we checked off every single one. Good shots from the point, tip-ins, angles, cycling. We did them all. And we got lots of good ice time for every player."
Read our full story in the February 2 edition of the Vermont Standard.
February 2
4:15 am
Triple threat Isabel Konijnenberg sees sports as more than just a game
By Michael Coughlin Jr., Standard Correspondent
"Playing sports has become vital to the person that I am and the person that I strive to be. Not only because it has taught me discipline and the value of teamwork but because it has introduced me to some of my best friends and the best people — in my unbiased opinion — in the world." 
Those are the words of Woodstock Union High School's (WUHS) senior star three-sport athlete Isabel Konijnenberg who chronicled her life in sports thus far and underscored that what some may consider games are foundational in the lives of young people around the world. 
Konijnenberg, who now is a standout contributor to WUHS' soccer, lacrosse, and hockey teams, got her start in sports when she was young. A Dutch native born in the Netherlands, who moved to Vietnam when she was two and eventually moved to the United States at age six, Konijnenberg got her first taste of sports in soccer, where she essentially grew up with a soccer ball by her foot. 
"Soccer is something that was always kind of ingrained in me from when I was little. I come from a Dutch family, and speaking Dutch at home and having been born in the Netherlands – soccer is kind of like a massive piece of identity. I would say too almost every kid goes out and plays soccer," said Konijnenberg. 
"So that was kind of a given from the get-go — that I played soccer — and I just grew up and loved it." 
As she got a bit older, Konijnenberg found herself in uncharted waters. Her aggressive play in soccer caught the eye of a friend's father, who then introduced Konijnenberg to hockey, and eventually, she made her way onto the ice. 
"[My friend's father] reached out to me — he saw me play soccer and that I wasn't afraid to push anyone around — this is when I was like nine or so — and he was like, 'Well, you got to come play hockey for me now," said Konijnenberg.
Then when Konijnenberg got a little older, she was able to commit to another sport entirely — lacrosse. 
"When I got to that middle school, high school age group, I finally actually had the time to commit to a high school or middle school age lacrosse team – that's how I really got into it, and then from that, I absolutely loved it more than I thought I was going to initially," said Konijnenberg. 
While she made her way through the sports scene, when she reached high school, Konijnenberg found herself at a high school in Lexington, Mass. – but not for long. At the beginning of the hockey season in her sophomore year, Konijnenberg came to WUHS when her family moved to the more remote climes of Vermont to ride out the pandemic. 
Since the move to Woodstock, Konijnenberg has seen her fair share of athletic success. She was a key contributor to the Wasps' first-ever state championship in girls hockey last season. She also helped her soccer team make a finals appearance last spring. 
Konijnenberg says that these are the achievements she is most proud of. She could have named her two scores en route to the girls hockey program's first-ever title, but she did not — she was all about the team's achievement.  
"I think that's pivotal to the person I am and the atmosphere I want to be in — I want to be part of a team. I know it's very cliché, but you win together as a team, and you lose together as a team, and I think that's really central to who I am as an athlete," said Konijnenberg.
While her dedication to sports has afforded Konijnenberg great achievements like winning a championship and making lifelong friends, sports have also helped her in other facets of life, such as academics. 
Konijnenberg mentioned that athletics have helped her with time management, so she can not only juggle but excel in all three sports and keep up with schoolwork and social commitments.
Although being a three-sport student-athlete is a tough task, Konijnenberg says she draws on goals she set for herself and others for inspiration to keep going. 
"Internally, I am motivated just because I feel like I have set these certain goals and expectations for myself, and those motivate me to show up every day just because what I want to accomplish is not going to happen on its own, whether that's academically or athletically," said Konijnenberg. 
"But I think also that those goals have been instilled in me through being around people who are the epitome of commitment. Such as the coaches who show up to youth hockey on Saturday morning at eight o'clock every week and the players who have been playing and show up to 6 a.m.'s at 5:20 a.m. just to get on the ice early." 
This inspiration will undoubtedly fuel her in her future endeavors, in which Konijnenberg will attend Williams College and go on the pre-med track while she continues to play soccer. 
As the final stretch of her senior year begins, Konijnenberg says she is grateful she ended up at WUHS. "I am so glad I ended up at Woodstock; I think that everything from the athletics to the academics to just all the various relationships I have been able to make while being at Woodstock have been truly invaluable to the person that I have become since moving here," said Konijnenberg
While her impending graduation from WUHS certainly comes with mixed emotions, Konijnenberg is definitely looking forward to her next steps in life at college. 
"I am super excited that I get to further my athletic career at a school that also allows me to engage in rigorous academics, so I am super excited about that next step in my life," said Konijnenberg.
Obituaries
February 2
6:24 am
Bettyjane Jess Curry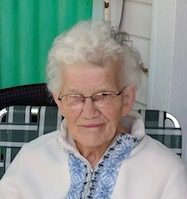 Bettyjane Jess Curry, 83, died peacefully Sunday evening January 22, 2023, at the Jack Byrne Center in Lebanon, NH
Bettyjane was born June 25, 1939, in Rumford, Maine the daughter of Arthur Burton and Helen (Jordan) Jess.
She graduated from Stephens High School in Rumford, ME in 1957. She worked at Dixfield Health in Dixfield, ME as a CNA for a number of years. After moving to the Upper Valley she worked in home healthcare, as a teacher's aide at Thetford school, along with teaching an alcohol and drug prevention program throughout the northeast.
She was an avid reader until her eyesight deteriorated, and she enjoyed going for walks in the rain and snow, spending time with family and friends, going to church and singing hymns, getting her hands dirty planting in flower beds, and traveling to many places.
Bettyjane is survived by her husband of 10 years Joseph C. Curry, her daughters; Rebecca (Randy) Gallant of Mexico, ME, Margaret Lloyd of Rumford, ME, and Jennifer Lloyd of Mexico, ME, Grandchildren; Rachel (John) Ryerson, Eric, Thomas (Camilla) and Callahan Pendergast, Nicole (Isak) Porter, great-grandchildren; Reese, Mack, Hazel, her siblings; Marilyn (John) Theriault, and James (Marilyn) Jess. She is also survived by Joe's daughter Pamela (Tom) Poirier, grandchildren; Brandon, Ryan (Sarah) Poirier, and Stephanie (Chad) Lynch, and great-grandchildren; Josiah, Levi, Jacob Lynch, and Joe's son Michael (Sherry) Curry and his son Sean.
In addition to her parents, she was predeceased by a son Robert Lloyd, a brother Arthur Burton, and her two previous husbands, Richard Runnals and Norman Lloyd.
A funeral service with burial to follow is being planned for a later date and will be announced.
Those wishing may make memorial donations to Olivet Baptist Church, P.O. Box 5407, West Lebanon, NH 03784
An online guest book can be found at cabotfh.com
February 2
5:43 am
Gail Bernard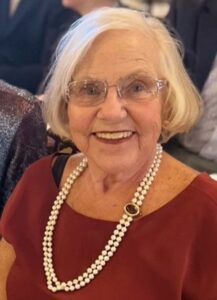 Gail Bernard unexpectedly passed away on January 18, 2023, peacefully at her home in Englewood Florida at the age of 80. Gail was one of 9 children who were born in Medford Massachusetts and made a home wherever she lived including Billerica Massachusetts, York Beach Maine, Woodstock Vermont, and Englewood Florida. In each place, she made wonderful lasting friendships that are still alive today. Gail was a fabulous cook who enjoyed hosting dinner parties and cooking for her friends and family. She was always interested in people's lives and would sit and talk with you in an effort to create genuine and meaningful connections.
Gail was an avid reader and movie buff. She loved to knit and each one of her children, grandchildren, and grand puppies has a homemade Christmas stocking that will be cherished forever.
Gail's family was her pride and joy. She would never miss a graduation, wedding, or birth, and would come to as many sporting events as possible including this year's Thanksgiving football game in Dunstable. When she couldn't be with her family up North, her Park Forest community filled her life with so much fun and companionship.
Gail was preceded in death by her husband George and Son James.
She is survived by her daughter Robbin and husband Jeff Kalmes of Billerica Massachusetts, her son Derek and wife Jennifer Bernard of Dunstable Massachusetts, her grandchildren Patrick and his wife Taylor, Sarah and her husband Andy, and Drew, Ryan, Finn, Owen, and great-grandson Jack as well as many extended family members and great friends.
There will be 2 celebrations of life in Gail's honor. The first celebration of life will be February 5, 2023, at Park Forest ClubHouse on Park Forest Blvd. in Englewood FL at 2:30 pm. The second one will take place on March 5, 2023, at The Groton Country Club, 94 Lover's Lane in Groton Ma. at 1 pm. Anyone who loves Gail is welcome to attend.
Fond memories and expressions of sympathy may be shared at www.nationalcremation.com/location/port-charlotte for the Bernard family.
February 2
5:15 am
Bruce E. Marier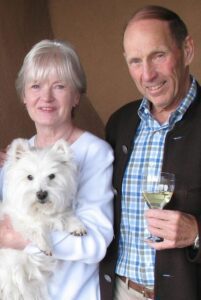 Bruce Edward Marier, 86, of College Hill Road in Woodstock, died of Covid-19 and complications from cold agglutinin disease on December 17, 2022, at St. Vincent Hospital in Santa Fe, New Mexico. He, his wife Suzanne, and their West Highland White Terrier, Oscar, had driven from Woodstock in late October to visit Northern New Mexico and the people and places that had become special to them during the twelve years they lived in Taos. A superb skier and an intrepid hiker, Bruce loved the Taos mountains. He loved too the opera and classical music performances that so enrich Taos and Santa Fe.
Born on September 8, 1936, in Holyoke, Massachusetts, Bruce was educated in Holyoke public schools, served in the U.S. Navy, and graduated with a degree in Mathematics from the University of Hartford. His professional career was with computer consulting and manufacturing corporations including IBM, Honeywell, and DEC. Although corporate assignments took him to states including Arizona, Connecticut, New York, and Massachusetts, and to several European cities as well, the Boston area and Vermont were always considered home.
A second career began in 1995 when he and two others formed Claret Software in Lebanon, NH and developed Clarifye, a successful PC-oriented wine-management system. At that time he and Suzanne built a home for themselves and their Westies, Parker and Maddie, on Rose Hill in Woodstock. For several years Bruce was president of the Upper Valley Computer Industry Association. After 9/11, and after Claret Software closed, Bruce embraced his knowledge and love of wine to serve as wine steward at Hemingway's in Killington. He and his family moved to Taos in 2005 and returned to Woodstock in 2017.
Bruce is survived by Suzanne, his wife of forty-five years, and by his niece, Melanie Peetz, of West Springfield, Massachusetts, his nephew, Kevin Peetz, of Natick, Massachusetts, and his many friends and companions. His verve, his enthusiasms, and his love of life will be missed. Final arrangements were made by Rivera Family Funerals and Cremations in Santa Fe.
February 2
5:00 am
Beatrice (Bea) Robinson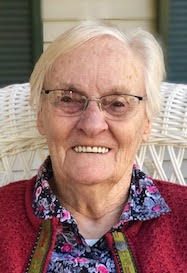 Beatrice (Bea) Robinson, 94, passed away peacefully, on Wednesday, January 18, 2023, with her loving family by her side. Bea was born in North Pomfret on October 5, 1928 daughter of Arthur and Susan (Boyd) Longley. She was one of eleven children who grew up on the family farm, with four brothers and six sisters. At age eighteen she married Gilman Frank Robinson on July 1, 1947, joining the Robinson Farm in Woodstock. She took great pride in caring for the home, the animals, and the vegetable and flower gardens alongside her mother-in-law.
Bea enjoyed many hobbies including knitting, making root beer and fresh bread, pies and donuts from scratch, puzzles and playing board games with her grandchildren.  During the winter months, Bea and Gilman spent their weekends traveling the state on their snowmobiles, until his tragic logging accident in 1988.  Bea and her mother-in-law would soon move up the hill to a smaller home overlooking the Robinson Farm.
In 1992, Bea was introduced to Leeds Ackerman who became her companion for the next 23 years. They enjoyed spending time feeding the fish in the pond; taking nature walks, and watching hummingbirds and other wildlife outside their front door.   Together they traveled by RV across the United States, stopping to visit monuments and national parks. In the winter months, they spent time in Florida, fishing and visiting with family and friends.
Bea will always be remembered for her witty sense of humor, love of dogs, obsession for owls, Blueberry Buckle, and her gorgeous flowerbeds that were impeccably maintained. She is survived by her son Stanley (Lori) Robinson, her three granddaughters; Amanda Robinson, Brenda (Rob) Narucki, Carrie Paquette, and her grandson Jake (Hali) Robinson as well as seven great-grandchildren, two great-great-grandchildren, and several nieces, nephews, close friends and all the loving caregivers and staff at the Woodstock Terrace.
She was predeceased by her husband Gilman Robinson, daughter Phyllis Templeton, companion Leeds Ackerman, and her grandson Jesse Robinson.
At Bea's request, there will be no visiting hours. A graveside service will be held later this spring.  In lieu of flowers, please consider making a donation to your favorite local charity in her memory.
An online guest book can be found at cabotfh.com
February 2
4:15 am
Dennis Michael Adams, Sr.
Dennis M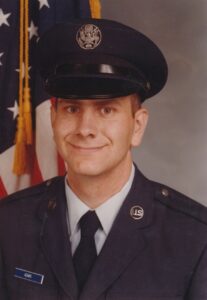 ichael Adams, Sr. went home to be with the Lord, at the Jack Byrne Center in Lebanon, NH on January 16, 2023.
He was born on January 25, 1961, in Rutland, Vermont the son of Lester Earnest Adams and Velma Florence Bell
Dennis graduated from Woodstock Union High School in 1979 and married Paulagay Nielsen in 1981.
Dennis shared his love of trains with James, his love of sports with Ethan, his love of mischievousness with Alice, and his ability to make anybody laugh with Aaron.
He loved to spend time with family and friends, fishing, camping, hiking, traveling to historic places and teaching the history. He also enjoyed playing drums, strategic games on the computer, and model trains.
He played in the band Automatic Pilot in Woodstock, VT., and worked with the Boy Scouts of America for several years.
He served in the Air National Guard from 1983-1990, and at one time actively served at West Lebanon Baptist Church, now Hope Fellowship. He served several consecutive terms on the Hartford School Board, and in later years occasionally attended River Bank Church.
Over the years he worked for the Woodstock Inn and Resort, Woodstock Soapstone Co, making Soapstone stoves, as a Premier Coach Bus Lines Driver, a Vermont Transit Driver, an Advanced Transit Bus lines Driver, and drove as an Uber/Lift Driver.
He leaves behind his wife of 41 years Paulagay Adams, his children: Grace Gay Adams Hazen and husband Dylan, Dennis Michael Adams Jr., Kellie Nicole Adams Fernander and husband Jimmy, Matthew Christian Schill and fiance Lindsay Storey, grandchildren: James Michael Fernander, Ethan Alexander Fernander, Alice Bell Fernander, Aaron Andreas Fernander, Daisy Hazen, his 4 brothers, David Adams of Bridgewater, VT, Jeff Adams of Woodstock, VT, Richard Adams of Woodstock, VT, Greg Adams of Florida, several cousins, aunts, uncles, nieces and nephews
A celebration of life was held on Saturday, January 21st at 11:00 am at the Trinity Evangelical Free Church in Windsor, and a potluck was held following the service. Burial will be at a later date.
Memorial donations may be made to Rachels' Kitchen, 165 Main Street, Windsor, VT 05089, or the Vermont Fish & Wildlife Conservation Group, PO Box 207, East Charleston, VT 05833 https://www.vtfwcg.org/support-us/
The Cabot Funeral Home in Woodstock is assisting the family. An online guest book can be found at cabotfh.com
February 2
3:50 am
Ruth Merritt Wiegand
Quechee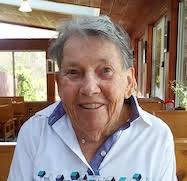 Ruth Merritt Wiegand, 94, of Quechee, Vermont died peacefully on January 15th in Woodstock, Vermont.
Mrs. Wiegand is survived by her husband of 72 years John J Wiegand, Sr. and her five children; Claudia Wiegand of Rehoboth Beach, DE, Linda Wiegand Packard (George) of Quechee, Donna Wiegand Bicknell (Raymond) of Beebe Plain, VT, John J Wiegand Jr. (Cindy) also of Quechee, and Michael J Wiegand (Ghaddra Gonzalez) of Mercer Island, WA. Mrs. Wiegand is also survived by 6 grandchildren and 3 great-grandchildren.
Mrs. Wiegand graduated from Baldwin High School, Adelphi College for Mathematics, and New York State University at New Paltz with a Master's in Education. She taught in the Long Island, NY schools. She married John on February 11th, 1950. In 1964 the Wiegands moved to Quechee, VT where Ruth was a substitute teacher in the Hartford School System.
She was a member of Our Lady of the Snows Catholic Church since 1964 and was an active member of the St. Anne's Club. Joining Woodstock Country Club in 1967 heightened Ruth's love for golf and traveling the state with her many friends. The Wiegands became members of the Quechee Club in 1973 and Ruth continued her active life as a member of the golf committee and the health club advisory committee. She volunteered at the Dartmouth Hitchcock Medical Center. Ruth was also the past president of the Quechee Cemetery Association, the Vermont State Women's Golf Association, and the New England Women's Golf Association.
A funeral mass will be held at Our Lady of the Snows Catholic Church in Woodstock, VT on Saturday, January 28th at 11:00 am. She will be interred at a later date in the Quechee Cemetery.
Memorial donations may be made to; Our Lady of the Snows Catholic Church, The Mertens House, or the Quechee Cemetery Association.
Arrangements by Cabot Funeral Home, Woodstock, VT. An online guest book can be found at cabotfh.com
Business Resources
February 2
3:35 am
New marketing services now available to local businesses