Features | November 23, 2023
After five years, Brownsville's Butcher & Pantry has become a cornerstone of the town 
News | November 23, 2023
Emerald Ash Borer detected at MBR National Historical Park
Features | November 23, 2023
Remarkable school custodian has missed only one day in 34 years
Obituaries | November 29, 2023
Margaret Lampe Kannenstine
Obituaries | November 27, 2023
Doris M. LeBaron
News | November 23, 2023
Mac's Market in Woodstock has new owner, new name
Obituaries | November 23, 2023
Mary B. Keith
News | November 23, 2023
West Windsor tiny house project finally moving forward after legal wrangling
Sports | November 23, 2023
WUHS Girls Soccer Coach Greg LaBella retires
News | November 23, 2023
Hartland Elementary creates ADA pathway to outdoor learning
Input your text here! The text element is intended for longform copy that could potentially include multiple paragraphs.
News
November 23
8:50 am
Emerald Ash Borer detected at MBR National Historical Park
The invasive emerald ash borer has arrived at Marsh Billings Rockefeller National Historical Park (MBRNP). Steven Mortillo, the natural resources program lead at MBRNP, discovered evidence of a borer infestation across the street from the park on Sept. 13. The beetle, which has spread to most counties in Vermont, is "devastatingly effective at killing ash species and poses a serious threat to all North American ash trees," according to the Vermont Agency of Agriculture, Food, and Markets (VAAFM). In light of the bugs' detection, MBRNP is designating all ash trees that overhang the park's carriage roads as hazards. "It's a really substantial loss," said Mortillo. "When you lose a species, you're not just losing a tree, you're [diminishing] the species that rely on the ecosystem services that the tree provides."
MBRNP has been wary of the beetle for years. After the state confirmed the pest's arrival in Vermont in 2018, the park asked the Schoodic Institute to conduct a vulnerability assessment based on the percentage of ash in each of the park's 50+ forest strands. In addition to evaluating the potential extent of the insects' damage, the report predicted the borer's arrival, estimating it would spread to the park between 2025 and 2027. Then, this September, Mortillo noticed that about a dozen ash trees along the edge of the Billings Farm and Museum overflow parking lot, where he parks every morning for work, had begun to decline. "I've heard anecdotal evidence that [the borer] will start in really sunny locations and attack the trees on the edge of the forest," said Mortillo. "So, I've been looking at those trees for three years now as a kind of canary in the coal mine."
The initial signs of an emerald ash borer infestation can be subtle, according to Mortillo, and the bugs could be present in a tree for years before the ash begins to display any apparent indicators of deterioration, which include canopy decline, woodpecker flecking, D-shaped exit wounds, and branching. Furthermore, the beetles often arrive near a tree's canopy, making identifying any early issues from the ground challenging. "I actually got a ladder, and I peeled the bark back around some woodpecker damage," said Mortillo. "I pulled out an actual emerald ash borer larva. Honestly, we thought we had more time."
Visitor safety is one of the park's main priorities, and, in conversation with forestry experts around the state, MBRNP has determined that the ash trees abutting the park's carriage roads pose too significant a threat to the park's patrons. "There is a high probability that these trees will die," said Mortillo. "Some are nearly 100 feet tall, and [as they decline], they will shed branches onto the trail." Over the next few years, the park will remove the ash trees using a hybrid horse-logging operation to mitigate soil compaction and donate some of the wood they harvest to local high school wood shops.
Because of MBRNP's rich soils, the park also has a substantial number of ash trees growing at the heart of the forest, which, for now, the park will be leaving untouched. "They grow in small groves," said Mortillo. "The thing that's really amazing about ash is that it leaves out very late in the year. In a grove of ash, that means there's a lot of sunlight that comes down to the forest floor in the spring and late spring and that supports flowering plants and [other] important species underneath. These are all components of the ecosystem that are going to change with the loss of the species."
MBRNP has managed invasives exceptionally well, according to a 2020 report on invasive species in eastern National Parks released by the Northeast Temperate Network Inventory and Monitoring Division (NETN). The report found that, unlike most NETN parks, where invasives increased, MBRNP saw a reduction in total invasive plants between 2006 and 2018, which the report credits to the park's "persistent invasive management efforts."
Even with the park's outstanding track record, "there's just not a whole lot you can do when it comes to any type of large-scale remediation of the [borer]," said Mortillo. The park is hesitant to use pesticides because of the collateral damage the chemicals could cause to other insects in the area, and beginning chemical treatments would commit MBRNP to continue them indefinitely. "In natural resource management, you're often left with a series of difficult decisions that come with collateral. We're still gathering information and observing how things play out in the community," said Mortillo.
For more on this story, please see the Nov. 22 edition of the Vermont Standard
November 23
6:01 am
Mac's Market in Woodstock has new owner, new name
The former Mac's Market at 37 Pleasant Street in Woodstock has a new owner — and a new name: the Woodstock Village Market.
The sale of three Mac's Markets in Vermont — in Woodstock, Stowe, and Essex — by Sherman V. Allen, Inc., of Rutland to Supermarkets Vermont, Inc., a subsidiary of the large wholesale cooperative Associated Grocers of New England, closed on Nov. 7, Associated Grocers CEO Mike Violette confirmed Monday.
Along with the former Mac's stores in Stowe and Essex, the Supermarkets Vermont group operates six other markets of varying sizes throughout Vermont, including in Newport, Richmond, Waterbury, Londonderry, Shelburne, and Jericho.
Violette told the Standard on Monday that customers won't see significant changes at the Woodstock location and that pricing and brand strategies across the nine stores in the Supermarkets Vermont portfolio are mostly similar. "Pricing is pretty consistent across all of our sectors," Violette said, noting that weekly advertising inserts regularly placed in newspapers such as the Standard offer competitive pricing and common brands among all stores in the supermarket group. 
The Associated Grocers CEO emphasized that store directors at each of the Vermont locations are given a good deal of leeway in stocking their individual markets. "The good part about our stores is that we allow our store directors to be their own in-house buyers. So if they see something local, we let them bring it in almost immediately. One of our biggest components is to make sure we don't lose track of the customer base. I want our store directors to feel as if they're the owner of that store."
The supermarket executive said he did not envision any imminent technology or personnel changes at the Woodstock Village Market store. "They already have self-checkout now," Violette noted. "What we're going to do is staff [the former Mac's] stores up to meet the customers' needs and also to make sure we maintain the standards and condition of the stores."
For more on this story, please see the Nov. 22 edition of the Vermont Standard.
November 23
6:01 am
West Windsor tiny house project finally moving forward after legal wrangling
Construction is set to begin on Ascutney Lofts, a five-unit tiny house development in West Windsor, 15 months after the project was approved unanimously by the town's Development Review Board (DRB) in August of last year.
Despite the DRB's okay, however, the project became mired in legal limbo when the district coordinator for the Vermont Natural Resource Board's District 2 Environmental Commission issued a jurisdictional opinion (JO) in late May that the project fell under the permitting oversight of Act 250, Vermont's land use and development law.
West Windsor contractor and builder Mark Morse and his partner, Yulia Moskvina, a nurse anesthetist, appealed the JO written by District 2 Coordinator Stephanie Gile to the Vermont Superior Court, Environmental Division, commonly known as the Vermont Environmental Court, in June. Four months later, on Sept. 25, Gile's decision was overridden by Superior Judge Thomas S. Durkin and the case was remanded back to the District 2 Environmental Division for closure. Durkin found that the 2.4-acre parcel lot alongside Mill Brook at the southwestern entry point to Brownsville village ceased being subject to Act 250 oversight in 2014 when an Act 250 permit to allow the construction of a 100-seat restaurant on the site adjacent to the U.S. Post Office in West Windsor was abandoned when the proposed project never commenced construction.
Morse and Moskvina said they are moving forward with the five-unit, tiny house project — believed to be the first of its kind in the Upper Valley — despite the changing economic climate.
"We're thinking of starting construction in the spring because at this time it is already too late to start digging. We're thinking of getting going after the ground thaws," Moskvina said regarding a startup date for the project. Morse and Moskvina envision renting the tiny house units on a short-term basis, like AirBnB and VRBO properties, primarily to outdoor enthusiasts such as mountain bikers, skiers, runners, and hikers who frequent the nearby Ascutney Outdoors facilities at Mt. Ascutney and take advantage of the wealth of other recreational and athletic opportunities in the region.
Per the West Windsor DRB's approval of the project in August of 2022, each of the five short-term rental units in the tiny house development will have a footprint of 420 square feet, with lofts in the units bringing usable square footage to 525 square feet. Each house will be adorned with a 12-foot-square stone patio and will include a three-by-four-foot storage unit for skis and other recreational equipment. Occupancy of each unit will be limited to four people and each tiny rental home is restricted to two parking spaces. A nearby utility building, which will measure 120 square feet, will include two electric vehicle charging stations for use on-site by renters only. Any future public use of the chargers must be reviewed by the DRB prior to implementation.
For more on this story, please see the Nov. 22 edition of the Vermont Standard.
November 23
6:01 am
Hartland Elementary creates ADA pathway to outdoor learning
Like at many institutions, both private and public, the pandemic necessitated a transition from indoor to outdoor accessibility at the Hartland Elementary School (HES) when it came to congregating. It's logical to assume that creating "outdoor learning spaces" at the school is a direct result of COVID-19, but such is not the case.
"A number of years back before the pandemic, Lauren Skilling, who teaches kindergarten, spearheaded outdoor learning," said Lyndsie Perkins, the principal at HES. "Skilling is a gifted educator and was instrumental in advocating for this project." 
The project that Perkins is referring to is a pathway (trail) that is being created that will begin at the school and meander its way through the woods, leading to the impermanent structures that serve as ad hoc classrooms. Those woods are indeed "lovely, dark, and deep," but up until this point they have been mostly inaccessible to those who may be disabled and/or physically challenged.
It is also significant to note that the 17 acres of woodland surrounding the school is owned by the Town of Hartland, and so a very open and cooperative partnership has arisen between the school and the town as this project goes from concept to completion, with the true beneficiaries being the school children. 
There was always a path, so to speak, but in many places, it was barely navigable. In fact, a stone stairway that leads directly to the path is accessible only to the nimblest of humans. "It's a tricky trek," offered Perkins, "Especially that stairway. You have to hold onto trees as you try to descend them. And we intend to make outdoor classrooms and learning accessible to all." 
Enter Timber and Stone, the renowned trail design firm out of East Montpelier. Earlier this year, they broke ground on the new pathway and hope to have it completed by December of 2024. Owner Josh Ryan told the Standard: "The trail will be around 1,200 feet long and will include a 200-foot boardwalk across the lower wetland. The trail will be universally accessible and will be surfaced with a densely packed crushed stone. The timber boardwalk will be decked with Black Locust, which is naturally rot-resistant and exceptionally durable. Railings and low-lying curbing will be installed as needed along the boardwalk to ensure safe passage over the wetland. Phase I of the project is complete. We will be returning in the spring to complete the remaining trail tread and boardwalk."
The total cost of the project was originally estimated at around $170,000. Most of that cost was paid for through grant money. "We were thankfully able to apply for and receive grants totaling that amount," said Perkins. "Jennifer Waite, of the National Park Service, has been a fierce advocate for this project and her support in the grant-writing process has been instrumental to our success so far," she added.
On a recent visit to the fledgling new path, Perkins took the Vermont Standard on a walking tour. Even now, in the middle of "stick season," it's easy to imagine just how magical walking through the woods on the way to class will be. 
For our full story on this, please see the Nov. 22 edition of the Vermont Standard.
November 23
6:00 am
SNL alum to be featured at area's 2nd annual comedy festival
60 rising comics will join the four-day event
Celebrated "Saturday Night Live" alum Colin Quinn will headline the second annual Vermont Comedy Festival, which will also bring more than 60 rising stars of the stand-up and sketch comedy realms to Bridgewater, Killington, Pomfret, and Woodstock on Thursday, Nov. 30 through Sunday, Dec. 3.
Festival headliner Quinn, the co-anchor on SNL's "Weekend Update" news parody from 1995 to 2000, will take the stage at the Woodstock Town Hall Theatre on Saturday, Dec. 2, at 8 p.m. In recent years, Quinn has had celebrated one-man performances both on and Off-Broadway, mixing stand-up and observational comedy with personal and social commentary in shows such as "Unconstitutional," "Red State, Blue State," and "The New York Story," which was directed by Jerry Seinfeld. Quinn's latest one-man offering, "Small Talk," which celebrates idle chit-chat, debuted in January at the Lucille Lortel Theatre in Greenwich Village and has since toured throughout the country. 
Vermont Comedy Festival co-founders Collen Doyle and Matt Vita chatted with the Standard about the upcoming second edition of the festival in a Sunday morning phone conversation.
"We received hundreds of submissions from people wanting to be in the festival and whittled that down to a little bit more than 60," Vita noted. "We're going international this year, with several comics from Canada," Doyle added. The Woolen Mill Comedy Club owner/producers said they are particularly pleased that a significant star on the vaunted New York comedy club scene, Ashley Austin Morris, will be among those rising stars making their way to central Vermont later this month. Morris is expected to perform several times on multiple bills over the course of the four-day comedy fest, the festival co-producers said. Morris' hit comedy special on YouTube, "Slightly Off," was recorded at the New York Comedy Club.
Stand-up comics and sketch groups will be performing nightly at the Woolen Mill Comedy Club in Bridgewater from Thursday, Nov. 30 through the comedy festival's final performances on Sunday evening, Dec. 3. Early evening comedy showcases are also set for the Still on the Mountain lounge at the Mountain Inn in Killington on both Friday, Dec. 1, and Saturday, Dec. 2. In addition, one of the festival's lead sponsors, the Long Trail Brewery in Bridgewater, will host comics for "Apres (Ski) Show" performances on both Saturday and Sunday afternoon, Dec. 2-3.
On Friday evening, Dec. 1, at Artistree's Grange Theater in Pomfret, the festival will reprise its "Musical Comedy Variety Show," which played to a sold-out audience at the inaugural comedy fest last year. Musical comedy luminary Nikki MacCallum, a veteran of performances at New York institutions such as Birdland, Caroline's on Broadway, and Lincoln Center, will return to the variety show for a second year. A third divergent take on the stand-up comedy form, "Cigs Inside," is slated for "Late, Late Show" midnight time slots at the Woolen Mill club on Friday and Saturday evenings, Dec. 1-2. The name refers not to the ability to smoke indoors at the Bridgewater Mill — "The fire department frowns on that idea," Doyle offered — but instead is a hilarious homage to the talk-show format that dominates late-night television. Varied comics on the festival bill will appear both nights in a combination interview-and-performance context.
For a complete schedule of the full 2023 Vermont Comedy Festival, as well as for tickets to the Colin Quinn headliner show and all fest performances, visit vermontcomedyfestival.com.
November 23
5:30 am
The Standard's "Do802" app goes live
Do802.com, a new service of the Vermont Standard, is now live. The free, web-based app features a comprehensive calendar of events and an up-to-the-minute feed of deals, discounts, and announcements posted by local businesses. Do802 was designed to help quickly connect people to everything the Upper Valley offers. From favorite restaurants, local festivals, and unique exhibitions, to last-minute discounts on specialties and handmade Vermont products, there's so much in the Upper Valley to take advantage of. Do802 offers a simple way to quickly find what to do so that residents and visitors alike can spend less time looking for their next experience, and more time enjoying it.
It's simple to use Do802. The first section is an easy-to-navigate, interactive listing of things to do for fun and fulfillment in the Upper Valley each day. The calendar on Do802 offers a great way to see what's happening, from concerts to community events to club meetings. Rather than digging through different websites, feeds, or emails, Do802's "What To Do" section offers a simple, fast, and comprehensive way to find the right experience every time.
The second part shows a rolling log of special offers and announcements posted by local businesses and organizations. It features last-minute offers (e.g., "Half off muffins for the next hour!" or "Early bird special on tickets today only."). It also includes reminders and announcements (e.g., "In thirty minutes, the band will take the stage," or "Free book signing in two hours."). Do802 is a way for businesses, both treasured and new, to instantly communicate with residents and tourists alike, giving users a chance to benefit whenever a bakery bakes too much bread or a matinee show doesn't quite sell out.
Do802 was designed by the Vermont Standard to help fund the journalism in its paper. The Standard, like all local newspapers around the country, needs additional revenue to help make up for the loss of traditional print advertising. Do802 is just one way the Standard will be deploying creative solutions to help keep its community coverage flowing. 
Do802 is a progressive web app, which means it can behave both like a website and a mobile app. Users can go to the Do802 website on any phone, tablet, or computer. On a mobile device, they can also save Do802 to their home screen, so it is easily accessible and acts just like an app. To save Do802 to your home screen on iPhones, go to Do802.com and click the share button (a square with an arrow pointing up) at the bottom of the screen. Scroll down the list of actions before tapping on "Save to Homescreen." On Android, the same thing can be done in the three-dot menu at the top of the screen.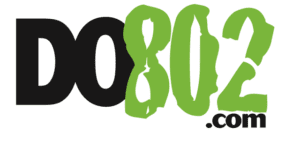 Features
November 23
9:16 am
After five years, Brownsville's Butcher & Pantry has become a cornerstone of the town 
'You see the whole community here'
By Lauren Dorsey, Staff Writer
Co-owners Lauren Stevens and Peter Varkonyi commemorated the five-year anniversary of their store, the Brownsville Butcher and Pantry, last Saturday. To mark the milestone, the couple hosted a community celebration where they gave out free chili and cider, hosted live jazz music, and reflected on their time operating the store over the last half-decade. "It's been a real rollercoaster," said Stevens. "But overall, it's incredibly rewarding." 
At its core, the event celebrated both Stevens' and Varkonyi's dedication and honored the town that made it all possible. "We just want to have all of our friends come out and celebrate our time in the community. It has been such an honor to be here, and we're so excited for another year," read the event's flier.
The Butcher and Pantry's story began when Brownsville resident Chris Nesbitt discovered that the bank was preparing to auction off the town's general store, which had been abandoned for several years. At a meeting about Ascutney Outdoors, which was formed around the same time, Nesbitt said, "We were all chatting about the store, and what a shame it was that it was going to be auctioned, I said, 'Well, we should buy it.' And they said, 'What are you, crazy?'"
Despite some initial hesitation, Nesbitt, together with a group of about 35 other residents known as "The Friends of the Brownsville General Store," raised enough money for the collective to purchase and renovate the property. Once the residents bought the building, Nesbitt began searching for the right person to run it. "I talked to about 20 different potential operators, but Peter and Lauren were head and shoulders above anybody else," said Nesbitt. "From the moment I met them. I thought this is the perfect young couple to run it."
In May 2018, Stevens and Varkonyi signed a lease to rent the building at cost from the friends group. The agreement gave the couple the option to buy the store at the end of the third year, which they eventually did. "It's all just been a tremendous success," said Nesbitt. "It has brought such vibrancy and life to the town."
From the beginning, the two demonstrated their ability to adapt quickly and make the most of unexpected circumstances. When their retail shelves didn't arrive in time for the store's opening day, they marched ahead, stacking their products "bodega style."
A little over a year after they first opened their doors, the COVID-19 pandemic upended their business, and Stevens and Varkonyi took the situation in stride. "It was a real challenge for them as well as everybody else in the world to figure out how to navigate it," said Nesbitt, "but Peter and Laura handled it so well." 
They began hosting outdoor cookouts and live music in the store's parking lot. "Everyone was feeling incredibly isolated, and [the town] needed something where we could be outdoors, spread out, and feel safe," said Varkonyi. "As the summer went on, the menu kept evolving and getting more fun and the crowds got larger, and the music got louder. It was a way that our community came together."
They also haven't been afraid to change course when something hasn't worked, demonstrating a drive for excellence that has not escaped Brownsville residents. "Peter and Lauren give 100%. They work incredibly hard," said resident Frank Dorman. "They try all kinds of things, and almost all of them are successful. And when they're not, Peter and Lauren aren't afraid to adapt."
On the heels of the pandemic, the Butcher and Pantry tried putting a few of their employees on a four-day workweek schedule. Although initially optimistic, the couple eventually accepted that the idea wasn't the right fit for them. "It was an experiment," said Varkonyi. "We attempted it with four employees. And, unfortunately, even with the variety of roles and responsibilities represented, none of those efforts were successful." The team has since found they prefer a five-day workweek split among more people, and, as a result, they've grown from just seven employees when the store first opened to almost 30.
Stevens and Varkonyi have carefully considered and adapted to the needs of the community around them. When stocking the shelves, Varkonyi centers his selection on what he knows most locals want to get out of the store. "The biggest question we ask ourselves is — 'Can anyone walk in and get the supplies they need to make dinner?'" said Varkonyi. They also heavily emphasize local ingredients. "As of last year, we have purchased over $3.6 million in local foods," said Varkonyi. "To make such an economic impact in our rural town, which has just over 1,000 people, is a substantial statement that we're very proud of."
Residents have noticed the thought Stevens and Varkonyi put into every item that goes through their shop. "They've had a really unique vision. It's a high-end store in a rural setting. You can get a nine-dollar burger, but you've also got a wide range of incredibly nice, local products," said Brownsville resident Reese Brown. Erin Anderson, who also lives in town, agrees. "The quality is just unbeatable," she said.
Stevens and Varkonyi use their store to lift the voices of other local entrepreneurs. "One of the best parts of our job is that we find these local companies, give them a place within our store, and tell their story," said Varkonyi. Brownsville resident Michelle DiStefano said she has seen some of those efforts in action. "They give so much support and kindness to local farmers."
After the pandemic, the Butcher and Pantry became a kind of home base for Brownsville. "It's a centralized meeting place, and it's become a cornerstone of the town," said Dorman. "You see the whole community here." The store's distinctive shared indoor table enables old friendships and encourages new ones. "When I come to the store, I see people that I know," said Nesbitt. "But more importantly, I may sit at the table with somebody I've never met before. And at the end of the evening, I've got a new friend. To me, the wonderful thing is the ability to have people of all walks of life get to know each other."
Overall, the couple credits their success to the team they have built behind them. "In five years, we've seen a pandemic, we've seen growth and challenges and successes," said Varkonyi. "We've been very fortunate. And that's really in large part due to our staff, and how lucky we are to have a young, spirited team that is enthusiastic and supportive of the endeavor that we've started."
Stevens and Varkonyi are excited to see what the next chapter will bring. "Every day, we wake up with a new idea. And that's the fun part. "said Varkonyi. "But, what fundamentally drives us towards evolving is based on the needs of the staff, whether it's equipment, infrastructure, or something else. Without them feeling confident and supported, we don't have a business."
November 23
6:01 am
Remarkable school custodian has missed only one day in 34 years
It's certain that no one knows every nook and cranny of Woodstock Union High School and Middle School (WUHS/MS) — or of the nearby farms, meadows, and woods — better than William "Bill" Chamberlin.
Chamberlin, 68, still resides on his family's homestead, a former dairy and beef cattle farm on Church Hill, off Carlton Hill Road. Virtually every weekday, he hikes a mile-and-a-half in each direction across meadows and along wooded paths, in weather fair and foul, to his job as a custodian at WUHS/MS.
But that's only part of Chamberlin's remarkable story: apart from vacation time, Bill has only missed one day of work at the high school and middle school in 34 years — and that was because he took a personal day a decade ago to donate bone marrow to his sister, who was battling cancer at the time. That's right: 34 years without a sick day and only one personal day for a family emergency in well over three decades of service to WUHS/MS — the very school Chamberlin himself graduated from in 1974.
Last Friday, Mountain Views School District (MVSD) Buildings and Grounds Manager Joe Rigoli, Chamberlin's supervisor, spoke glowingly of the longtime school custodian as he walked with a visitor to meet up with Bill at the beginning of his daily rounds of the middle school portion of the school complex — a routine that gets underway at 4 p.m. each day and routinely lasts until 11 p.m. or midnight. 
"Bill just has this incredible work ethic," Rigoli offered. "When I think of his many years of service and all the things he has done, there has never been an issue. His evaluations are always stellar. When I hear the phrase 'salt of the earth,' Bill is one of the guys I think of. He's just steady Eddie, with that old-time Vermont work ethic and that Yankee frugality. He never moans or cries about anything. He's just one of those guys." 
While quiet and unassuming, as Rigoli described, Chamberlin proved to be an affable chap as he took a break from his custodial rounds on Friday afternoon to chat with his supervisor and a visitor about his life and his three-decades-plus of working the halls of WUHS/MS. 
Responding to a query from Rigoli, Bill said his walk from home to the high school and middle school typically takes about 25 minutes each way. "I did it in 20 minutes one time when they did some renovations. The electricians were here and they had to get into some room on a Saturday. It was during deer season and they couldn't get a hold of [former coworker] Steve Carlton then, so they called me and I kind of jogged down and got them settled," he offered. 
The energetic, hard-working custodian doesn't use conventional local roads such as Church Hill and Carlton Hill to get to work, which would require about three miles of walking in each direction, he said. Instead, Bill reported, he long ago established a mile-and-a-half long daily path over hills and fields, an overland route. "I go right up the hill and over the bank and over the iron bridge. There's a trail that cuts through the woods there," he explained.
Bill Chamberlin went through 12 years of schooling in Woodstock at the elementary, middle, and high school levels in the 1960s and 1970s. And now he's been working at WUHS/MS since 1989. It was thus with the seasoned knowledge and understated but sage wisdom of an old Vermonter that he replied to a question from Rigoli, who asked, "How have the kids changed? Are they getting better or worse?"
Chamberlin snorted, chuckled, and rolled his eyes. "Some are alright," he said. "But they've got to get their hands on everything. They can't keep their hands off something that doesn't belong to them. They've always got to fool with stuff," Bill Chamberlin concluded. To which his supervisor, Joe Rigoli, replied: "Middle school students are a lot more rambunctious than those in high school. You've got a tough section of the building to work with, Bill. There's no question about that."
For more on this story, please see the Nov. 22 edition of the Vermont Standard.
November 23
5:59 am
Pride of Woodstock festival slated for next summer
Village Trustee Gabe DeLeon is organizing the first-ever Pride of Woodstock, a festival slated for the first weekend of June to celebrate the beginning of Pride month. Together with a group of eight other volunteers, DeLeon is planning a variety of events, which could include everything from a drag brunch to a trivia night, from Friday, May 31 through Sunday, June 2.
The organizers have centered all the festivities around their statement of purpose: Pride of Woodstock invites LGBTQ+ individuals and allies to come together and celebrate our individuality in a welcoming and supportive environment within the Woodstock, Vermont community.
The idea for the event came about last May when DeLeon began talking with his colleagues about organizing a get-together to help celebrate Pride in 2023. "It was almost an afterthought," DeLeon told the Standard, "It was too close to June to really do anything." However, for DeLeon, the conversation planted a seed. "I just began to wonder 'Why not Woodstock?' and 'Why don't we celebrate Pride?'"
Soon after, DeLeon began shopping the concept for a Pride festival around town to see if there was enough support to put on an event in 2024. "I found out through those conversations that people really would be excited to be part of something like this," said DeLeon. "I just don't think anybody has put in the effort before to make it happen."
He then set to work assembling a task force. "It has some residents, some business leaders, and some participation from local ministers in the area," said DeLeon in a Nov. 14 presentation at the Woodstock Village Trustees meeting. "We have also engaged people in the community who have marketing [and] promotion experience [who] can help us get the message out when we're ready."
Although the weekend is six months away, the plan for the festivities has already begun taking shape. 
DeLeon has a verbal commitment from the Woodstock Inn that the group can host several Pride events on the Inn's property. "I will put a caveat in there that we don't yet have the details all ironed out," DeLeon told the Standard. "But they've said we can do cocktails and hors d'oeuvres on the front lawn to kick off the weekend on Friday. We also hope to host a brunch there on Saturday morning and maybe a [trivia] night at one of its restaurants." The group is also in the midst of organizing dancing at East End Park and a high heels race through town. Finally, DeLeon has been working with Pentangle Arts to determine the viability of a Pride-focused play or film screening.
The task force is currently looking for donations and volunteers. "We need people to help us plan some of the events," said DeLeon. "The more the merrier. We have a lot of accomplished people in this town that we would love to have contribute."
 "People are really excited," said DeLeon. "And I think it'll be a really refreshing, energetic thing for Woodstock to take on."
 For more on this story, please see the Nov. 22 edition of the Vermont Standard.
November 23
5:00 am
The Paul family has a legacy of service to our country and community
It's likely that no other family in the history of Woodstock has served country and community more than the Pauls. As Veterans Day approaches, it's a fitting time to honor a legacy of military service and community engagement that dates to the Civil War.
The contributions of four generations of Paul family members were glowingly revealed in conversations with Korean War veteran Ora H. Paul and other family members last weekend, together with research in a variety of military and historic archives. A common thread that runs throughout the family's celebrated saga from the 1860s to the present day is the first name Ora, shared by a bevy of grandfathers, fathers, sons, uncles, and cousins over the past 160 years, as demonstrated by the following profiles of each of the vaunted veterans in the Paul family lineage.
Captain Ora Paul Jr.
Ora Paul Jr. led the 12th Vermont Volunteer Infantry Regiment during the Civil War. The regiment consisted of 10 volunteer militia companies, including those from Woodstock, West Windsor, Bradford, Brandon, Burlington, Northfield, Rutland, Saxtons River, St. Albans, and Tunbridge.
The regiment mustered into service in Brattleboro in October of 1862 and moved immediately to encampment on Capitol Hill in Washington, D.C. and thence to battle along Hunting Creek, a tributary of the Potomac River, and then on to be stationed at the Fairfax Court House in Virginia. While soldiering out of Fairfax on Dec. 28, 1862, Captain Ora Paul Jr. was in command of two companies of the 12th Vermont assigned to watch for raiders. When he heard the approach of the Confederate cavalry, he ordered two volleys to be fired into the dark of night. The Confederates turned and retreated. Early in the new year of 1863, Capt. Paul also played a leadership role in the defense of the Fairfax Court House, which was besieged from an attack by Stuart's Cavalry, one of the Confederacy's most capable and fearsome military forces.
When Paul and other members of the 12th Vermont returned to Woodstock, they were feted in a local park with a feast prepared by the townspeople, according to an email from the present-day Ora Paul and his daughter Michelle last Sunday. "George Perkins Marsh gave a welcome home speech to the returning men and invited Capt. Ora Paul Jr. to speak," the current Ora H. Paul said. In that speech, the Civil War hero from Woodstock offered these words about his comrades-in-arms:
"Whatever they were ordered to do they had done and wherever they had been ordered to go, they had gone. Whenever the emergency required, they were ready to go forth again for the protection of the flag of our common country."
Ora E. Paul
Ora E. Paul was the grandson of Civil War veteran Capt. Ora Paul Jr. He is best known to the Woodstock community today because the local Post 24 of the American Legion is named after him as a casualty of World War I. "Ora E. Paul was my uncle — the uncle I never knew," Ora H. Paul wrote from Montpelier on Monday. He then shared family reminiscences of his uncle.
Born in 1896, Ora E. Paul grew up in Woodstock Village and graduated from Woodstock High School in 1914. He was a standout athlete and captain of the baseball team at the school. He joined the U.S. Army at Fort Ethan Allen in Colchester in 1917 and was sent overseas in May of 1918. In July, Ora E. Paul was cited for bravery and advanced to the rank of sergeant. On Sept. 27, 1918, Sgt. Paul was killed in action in France. His remains were later returned to Woodstock for burial, escorted from the train station in White River Junction by a detail of comrades from the American Legion Post that came to bear his name. He was just 22 years old.
Ora H. and James "Jim" Paul
The next generation of Pauls to serve their country and community included the contemporary Ora H. Paul, now 91, and his late brother James, who passed away in 2015 at the age of 78.
Ora H. Paul graduated from Woodstock High School in 1949. He was in his second year of college, studying for a business degree, when he was drafted into the U.S. Army during the Korean War in 1952 at the age of 19. Given his educational experience, he was sent to supply specialist training in Japan, where he serendipitously met up with a lifelong friend and fellow Woodstock High School graduate John Doten, who was an instructor on the same military base.
Following the supply specialist training, Ora was assigned to a combat engineer outfit, the 1821 Company B 13th Engineer Company, in Korea. He oversaw the supply chain for the company when it was stationed as part of the 7th Infantry Division in the DMZ, or demilitarized zone, between North and South Korea. Ora's outfit endured numerous enemy barrages, including the infamous Pork Chop Hill bombardment, and had to relocate multiple times to find safer places to set up camp.
Ora noted he and his comrades lined their tents with plywood for more warmth and subsisted largely on ham and sweet potatoes. For entertainment and relief from the stresses of combat, they played cards and volleyball and looked forward to the frequent care packages from back home. Ora spent a total of 17 months in Korea, climbing the ranks from private to sergeant. Remembering the day when the persistent shelling from the North Koreans finally ceased, he said he found the quiet so unnerving that he did not sleep for days. Unsure that the war was truly over, he even made his dugout near the DMZ deeper.
The saga of the Paul family's exemplary service concludes with the story of Ora H. Paul's younger brother, the late James "Jim" Paul. Jim's service in the military was brief, coming shortly after he graduated from Woodstock High School in 1954, near the very end of the Korean War. Nonetheless, he served in the Army in the Korean theatre at the war's end. Returning to Woodstock, Jim took over the family's paint business from his father, Arthur, and operated it until he retired.
Jim Paul's story is more one of service to his hometown following the Korean War than it is of military service. Following in the steps of his father and grandfather, Jim was a member of the Woodstock Fire Department for 49 years, serving as the department's chief from 1973 to 1990. He was a member of the Hartland Elks Club and a selectman for the Town of Woodstock. He also served in the Vermont Legislature for one term before deciding that political life was not for him.
November 23
5:00 am
The most wonderful time of the year for entertainment
There are plenty of holiday events and festivities in the area this season
By Lauren Dorsey, Staff Writer
With Thanksgiving fast approaching, it's time to start planning for this year's holiday season. From antipodal renditions of the Christmas Carol to a cacophony of musical performances, local holiday festivities abound. Below are some highlights of this season's events.
A Christmas Carol at the Northern Stage 
Nov. 21 through Dec. 31, showtimes vary
The Northern Stage's production of A Christmas Carol this year is bound to fill audiences with ample holiday spirit. The show, held in the Byrne Theater, has been reimagined by Northern Stage's Producing Artistic Director Carol Dunne. The production will follow Ebenezer Scrooge as three spirits take him on a journey through his past, present, and future.
Zack's Place Turkey Trot
Thursday, Nov. 23, 10 a.m.
Zack's Place will host their annual Turkey Trot, a handicap-accessible 5k walk or run, on Thanksgiving morning. The trot will begin at Woodstock Elementary School, where participants will be serenaded by a band on a flatbed truck and offered hot chocolate, coffee, and tea as they warm up for the event. At 10 a.m., the trot will be off, and the course will lead participants through the Woodstock Village and then towards Billings Farm before looping back to finish at the Woodstock Green, where the award ceremony will immediately follow. Canine companions and children in carriages are welcome to join in the fun, and remote participation is also encouraged for those who can't come to Woodstock.
A Forest of Lights at VINS 
Select dates from Nov. 24 to Tuesday, Jan. 3, 5-7 p.m.
On select evenings this winter, thousands of lights will illuminate the forest at the Vermont Institute of Natural Science (VINS), transforming the nature center into a twinkling winter wonderland. Visitors can enjoy VINS from a new perspective as they explore the lights and displays that will adorn the ADA-accessible Forest Canopy Walk after dark. As they stroll through the paths bathed in warm, festive lights, visitors can waltz through a Snowflake Tunnel, admire a Blue & White Icicle Tower, and peek into a Fairy Lighting Hideaway. After the walk, everyone can warm up next to a crackling campfire, and VINS will be selling hot chocolate and snacks to cap the evening. 
AVA Gallery Holiday Exhibition
Nov. 24 to Dec. 30, 11 a.m. to 5 p.m. daily
For their 2023 Holiday Exhibition, AVA Gallery and Art Center will feature the work of its member artists from Vermont and New Hampshire. Spanning a variety of media and prices, the selection of works for sale will change daily, as the gallery will replenish its displays when items get sold. Partway through the exhibition's run, on December 2, AVA will be hosting an open house in which they will show selected artist studios to the public, run demonstrations, and host art-making activities throughout the afternoon. The gallery will conclude the evening with an artist reception from 5–7 p.m.
Thanksgiving Weekend at Billings Farm
Friday, November 24 to Sunday, November 26, 10 a.m. to 4 p.m.
Billings Farm and Museum will be winding back the clock during Thanksgiving weekend this year with an event centered around the 19th century. The event will run all weekend and will feature a variety of historic Thanksgiving traditions, crafts, and foods.
A Seussified Christmas Carol at the Claremont Opera House
Thursday, November 30, and Friday, December 1, 7 p.m.
This comedy, by Peter Bloedel, reinvents the traditional Dickens Christmas story by telling the tale through wacky rhymed couplets. Co-directed by Larissa Cahill and Ethan Laushance, the play will feature more than 20 young actors. 
Calvin Coolidge Holiday Open House
Saturday, Dec. 2, 11 a.m. to 3 p.m. 
The open house at the President Calvin Coolidge Historic Site in Plymouth Notch will celebrate the holidays by adorning the Coolidge birthplace with the greenery and decorations that would have ornamented the area during Coolidge's childhood. Far from being confined to just a few buildings, the greenery will spill into the village, where homes will display wreaths on their doors and lanterns will light the paths. The open house will feature craft products and demonstrations, and at 1 p.m. the site will host a tree lighting ceremony, which will harken back to the day President Coolidge turned on the first lit National tree in 1923. After the tree is lit, visitors will be welcomed into the village's Union Christian Church for caroling. 
Christmas at Billings Farm
Saturday, Dec. 2, 10 a.m. to 4 p.m.
Billings Farm and Museum will harken back to the Victorian era for their Christmas events this year. The farmhouse parlor will be adorned with historic decorations, and, depending on the weather, visitors can admire the farm's snowy fields as they snowshoe, hike, or cross-country ski through wintery pastures before warming up by an outdoor fire. True to the event's theme, the museum will also be setting up a candle-dipping station where participants can make their own wax creations.
Wassail Weekend 
Friday, Dec. 8 to Sunday, Dec. 10, specific event times vary 
Woodstock will transform into a 19th-century-inspired historic winter wonderland during this annual town-wide event. Featuring a parade with horses at the Village Green, sleigh rides, and musical performances at Pentangle Arts, Artistree, BarnArts, and the First Congregational Church of Woodstock, this event will be chock full of holiday spirit. 
Winterfest at The Junction
Sunday, Dec. 9, 9:30 a.m. to 3:30 p.m. 
The White River School in White River Junction will be filled with crafts, concessions, and community during the 2nd Annual WinterFest, a holiday shoppe, and an artisan fair. The art and craft fair, hosted jointly by Alice Peck Day Memorial Hospital and Visiting Nurse and Hospice for Vermont and New Hampshire (VNH), will feature various crafts, including jewelry, holiday cards, hats, and gnomes. Proceeds from the event will support VNH, and concessions will benefit the White River School PTA.
Duke Ellington's Nutcracker Suite at the Chandler
Saturday, Dec. 9, 7 p.m.
The American Roots quartet, Mr. Sun, will cover Duke Ellington's rendition of Tchaikovsky's Nutcracker at the Chandler Center for the Arts. During the performance, guests can also visit the Chandler's annual Artisan Holiday Market, which runs from November 17 until Christmas Eve.
VSO Holiday Pops at The Paramount in Rutland
Sunday, December 10, 3 p.m.
Vermont native Myra Flynn will share the stage with the Vermont Symphony Orchestra at the Paramount for the theater's annual family-friendly orchestra holiday concert. The music, conducted by VSO Music Director Andrew Crust, will include Christmas carols, folk music, and one of Flynn's original compositions. The show will also highlight VSO Assistant Concertmaster Kathy Andrew as the violin soloist during their rendition of Antonio Vivaldi's "The Four Seasons: Winter."
Winter Carols at BarnArts
Friday, Dec. 15, 7 p.m.
The 13th Annual BarnArts Winter Carols will again raise spirits at the First Universalist Church and Society of Barnard. The BarnArts Chorale will be rehearsing over six nights across November and December to prepare for the show. The event, which will center around the Winter Solstice, will be directed by conductor Michael Zsoldos. Zsoldos is a lecturer in classical saxophone at Dartmouth, the instrumental arranger of the Dartmouth Gospel Choir, and a faculty member of Interplay Jazz and Arts and the Vermont Jazz Center's Summer Jazz Workshop.
Revels at the Claremont Opera House
Friday, Dec. 15, 7 p.m.
Because their usual stage at the Lebanon Opera House will be closed for renovations this year, Hanover's Revels North will be taking their 49th Midwinter Revels on the road. This year, the performance will light up three stages, including The Claremont Opera House. The performers will also visit the Latchis Theater in Brattleboro and Mascoma High School in Canaan. In anticipation of their 50th anniversary in 2024, this year's revels, directed by Alex Cumming, will revive celebrated moments and songs from past productions, underscoring the traditions, new and old, that have shaped the production since their first show in 1974.
A Charlie Brown Christmas at the New London Barn Playhouse
Friday, Dec. 15 and Saturday, Dec. 16, 8 p.m.
The Eric Mintel Jazz Quartet will return to The Fleming Center at the New London Playhouse for a night of Charlie Brown Christmas jazz. The group, backed by popular demand, has performed at the White House, the Kennedy Center, and the United Nations. 
New Year's at Noon at the Montshire
Sunday, Dec. 31, 12 p.m.
The Montshire Museum of Science will be ringing in 2024 with New Year's events for all ages. Specifically designed for families, the party will feature a smattering of themed activity stations spread around the museum and an abundance of festive decorations to help everyone celebrate the coming new year 12 hours early.
Sports
November 23
6:01 am
WUHS Girls Soccer Coach Greg LaBella retires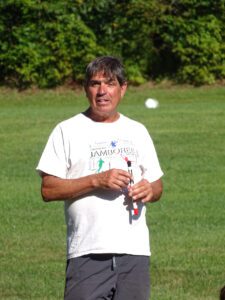 'Hard to leave, but the memories will last a lifetime'
By Robert Shumskis, Standard Correspondent
After 34 years of coaching at various levels of school, 24 of which were spent as Woodstock's girls soccer coach, Greg LaBella is retiring. As he reflects on the teams he has led, he hopes to leave a legacy of unity and resilience that the next coach can carry into the future.
In the mid-1980s, LaBella was a physical education teacher at several elementary schools. During his weekly travels, he would pass the high school and see the teams practicing. "I said to myself, 'That looks like fun! I would like to be involved,'" he recalls. He contacted Larry Lattanzi, who was the athletic director and ended up securing the middle school boys soccer coaching role. He stayed in that position from 1989 to 1999, and along the way, he learned that keeping the kids organized was as fundamental as coaching them on their playing.
"It was an important part of starting my coaching career at Woodstock, because the programs, both middle school soccer and baseball, had huge numbers, way more than one normal size team," LaBella says. "Creativity had to become one of the coaching elements used to manage such a large group of players." He also enjoyed being involved in soccer because it was the one sport he did not play while growing up. "On-the-job training, stealing ideas from other coaches, taking workshops, and always looking at books with soccer drills was how I built my foundation for coaching soccer," he details.
Following his first year as the boys soccer coach, an opportunity arose to coach middle school baseball, and he quickly claimed it. During the summer, he coached the Babe Ruth U-14 program. That "was an extra experience for those players more committed to the game and seeking to improve their skills as they looked at playing at the next level," LaBella says. Soccer offered a similar arrangement, but it could be costly. In an effort to remedy that steep financial commitment, LaBella says, "Billy Langlands, owner of the Darkside Snowboard shop, and I started Darkside Girls Soccer so Woodstock area girls could participate in the spring to get a little bit more soccer in order to advance to the next level."
The club was open to students from anywhere, but they usually saw players from Woodstock and nearby towns. "We played games on the weekends and practiced after school sports were over because we did not want the players to have to choose between their school sport, usually lacrosse or any other activity, and Darkside soccer," LaBella says. "This extra exposure to good soccer really made a huge difference in our ability to compete and put a pretty good team on the field, which translated to more successful high school soccer teams. Soccer for our players was now more fun to play, the parents enjoyed better play on the field and the coaches were excited to see their players develop a greater understanding of what made soccer fun to coach."
In 1999, LaBella recalls that another positive turn presented itself when Carl Hurd offered him the girls varsity soccer coaching position at WUHS, but he was initially hesitant to accept it. "I was not quite sure of myself and that I could effectively take on this new responsibility. My only experience working with girls was in my elementary school gym classes," LaBella recollects. Hurd told him that he should guide this team "like teaching an elementary PE class, provide lots of encouragement and praise and listen to the words you use to be critical." After considering it, LaBella stepped into the role.
Aside from Hurd's words of encouragement, LaBella took the position because it would allow him to coach his own daughter, Kim. "[She] was entering seventh grade, so I would have the opportunity to coach her as she moved through school at Woodstock. I had been coaching my son Ryan in both hockey and soccer, so I felt it was okay switching over," he says.
Further, he says, "This was a great opportunity to follow through with the girls from my elementary school gym classes. The lessons, mostly about behavior in competition, that I introduced to them in the gym classes in the games we played could be used to help the team better prepare for competition and manage the challenges of competitive athletics. Now they were young women who still loved those games and were able to use the lessons learned."
As his experience matured, he realized a sort of duality by being serious in his lessons while making sure the players still enjoyed their time. "Keeping the word game ever present in our training became something I utilized all the time; I knew lots of games and always had a car full of gym equipment," LaBella recalls. "Heck, it was what I knew best, but with the help of great coaching support, I was able to begin to formulate my own vision of the way. One cannot lose sight that we always look to what has been gained in victory and defeat. We must be having fun. It is the reason the players started to play soccer with their friends so many years ago."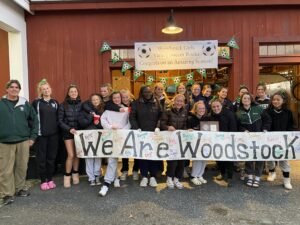 "You cannot change the outcome of the game, but the team can reflect on the process; it is the process that a team attempts to perfect, and maintaining composure is what is practiced in the most difficult moments," LaBella states. "It has been my experience when meeting players from both very successful seasons and very disappointing seasons, that the outcome of the games fades and everything else is remembered in a good way. They never forget the bus ride and all the food we feed them."
Now that LaBella can fully reflect on his coaching years, he says, "There have been lots of memorable moments, several overtime victories, over 200 wins, but my most satisfying moments have been watching the team celebrate a big victory and when they were able to come together after a crushing defeat. The players being able to enjoy the win and manage those emotions of a disappointing defeat have been the cornerstone of what we coaches hoped to instill in each team."
However, one particular game does stand above all the others as unique. "It has to be winning the state championship in 2005 with my daughter scoring the winning goal," he says. "Although our message is that we win as a team and the last play in a game does not win or lose a game, that was a special moment for me as a coach and for our family."
LaBella admits, "Life after coaching is going to leave a huge void in my daily life. I will miss all the preparation for preseason, the summer games, feeding the players, and being totally consumed in the events of a season, both the good things to reflect upon and the challenges to manage and hopefully make the team's unity stronger." Similarly, driving home after a game with thoughts of the key plays and players running through his mind has always been something he has enjoyed.
However, he may not be quite done yet. "I would like to be around to support the next coach, see how the returning players add to our soccer history, and maybe just once in a while feel that I could help a player navigate through a tough situation. Hard to leave, but the memories will last a lifetime for me and hopefully for the players I have been able to coach."
Video features
November 23
5:45 am
Interview with Woodstock Planning and Zoning Director Steven Bauer
November 23
5:00 am
See WCTV's incredible video of the recent flooding in our area
Obituaries
November 29
2:02 pm
Margaret Lampe Kannenstine
Margaret Lampe Kannenstine passed from this earth on Monday, November 20th at Dartmouth Hitchcock Memorial Hospital. Peggy, or Peg, as she preferred to be called, was born in St. Louis, MO on April 1, 1938. Peggy was the eldest daughter of Dr. John A. Lampe, a third-generation Presbyterian minister, and Margaret Elizabeth Lampe (nee) Phillips. Peggy attended Hamilton High School, Hamilton, Ohio, from which she graduated a year early and was salutatorian of the class of 1955.
 She entered Washington University in St Louis where she earned a Bachelor of Fine Arts
 degree in 1959. While there she met Louis Fabian Kannenstine, who later became her husband. In 1959 Peggy began pursuing post-graduate studies through the Art Students' League in New York City, where she and Lou had relocated and where they became the proud parents of David and Emily. It was there Peg began to make her mark on the world of fine art.
In the early 1960s, the family began spending summers in East Barnard, Vermont, eventually buying a summer home there in 1966. Time in Vermont brought Peg great joy. When, after being diagnosed with multiple sclerosis in the mid-1970s, it became apparent that she was healthier during their stays there, the family relocated to Vermont, this time to Woodstock, where they finally settled in the mid-1980s.
From the mid-1970s onward, Peg exhibited her work in a plethora of one-woman, juried and group shows, primarily throughout New England. Her work continues to be featured by various galleries along the eastern seaboard. Peg also co-authored "From Luminous Shade" along with Ann
 McGarrell. Peggy was proud of her many awards and held positions on a variety of
 organizations and boards, amongst them The Center for Cartoon Studies in White
 River Junction, Vermont, secretary of the National Assembly of State Arts Agencies' board
of directors, and two terms as chair of the Vermont Arts Council. In 2005 she was invited to participate in the White House's Mini-Conference on Creativity and Aging. She also served on 
the Vermont Council on Culture and Innovation (VCCI), which studied policy issues concerning the state's creative economy. Other positions she held include past board member of the New England Foundation for the Arts and past chair of the board of Vermont Studio Center in Johnson, VT.
In addition to being an artist, Peggy cherished her roles as advocate, wife, and mother. Peggy's fondest wish was that everyone seek first to see what is best in others and to take those qualities as portents of better things yet to come.
Peggy was predeceased by her son David in 2009, and husband Louis in 2014. She is survived by her daughter Emily and grandson Rainer; sisters Abbie Lampe and Beth Lampe Horton, and stepbrother Richard Tabors; in-laws, cousins, nieces and nephews, and great-nieces and nephews and a cornucopia of creative and loving colleagues, cohorts and friends. Peg's whimsical casual elegance, her graciousness, and her kindness will be deeply missed.
Funeral and memorial preparations are scheduled for late spring/early summer of 2024.
In lieu of flowers, the family asks that gifts be made to the North Chapel Unitarian Universalist Church, Pentangle Arts, Thompson Center, and/or the Norman Williams Public Library.
An online guestbook can be found at cabotfh.com
November 27
5:46 pm
Doris M. LeBaron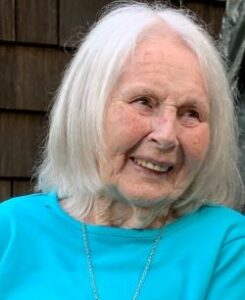 The amazing Doris M. LeBaron, 97, passed away peacefully, surrounded by family on November 21, 2023.  Doris was born on June 26, 1926, in Philadelphia, PA to William and Sarah Ann (Sally) McFall.  After graduating from high school, she worked for the Philadelphia Railroad as a secretary. She was always so proud of how fast she could type. She met William (Bill) LeBaron at the Crystal Ballroom in Philadelphia while his ship was in dry dock at the Naval Yard.  They married on July 5, 1947, and after a short stint in Texas where Bill completed his service duties, they relocated to Bill's native Vermont. Bill worked at Billings Farm where an opportunity to run Breakneck Hill Farm arose and they moved to South Pomfret. Doris spent those early years supporting the farm operation and raising their six children. After the farm operation wound down and the youngest girls were off in school, Doris went to work at the Woodstock Elementary School, where she worked in the cafeteria until her retirement in 1997.
Doris was well known for her lively sense of fun and humor; her love of music and dance; and her deep connection to family and friends. She and Bill could be found dancing at any place that played live music.  Doris spent many hours entertaining friends and relatives at the piano and family dinners very often had an extra guest or two. The LeBaron house was the place to be for all the neighborhood kids. Doris attended almost every sports event that her children and grandchildren competed in; never quite grasping the concept of a Woodstock loss.
She and Bill were most at home with a houseful of people, laughing, singing, and dancing. Doris's Irish heritage was an important part of her life which she richly shared with her children. She was like a magnet, drawing people to her wherever she went. She always had time for others, especially young people. She loved them and they knew it.
Doris was predeceased by her husband Bill, her father and mother William and Sally McFall, her sister Anne Munnis, and her beloved granddaughter Britt LeBaron-Brien.
Carrying on her fun-loving spirit are her children Matt LeBaron, South Pomfret, VT, Dawn LeBaron, Colchester, VT, Gail LeBaron, Northfield, VT, Janis LeBaron, Duxbury, VT, Amy LeBaron, (Kevin) Woodstock VT, Colleen LeBaron, (Vince) Sharon, VT, and granddaughters Sumner (Eli) Burlington, VT, Hali Robinson (Jake) Woodstock, VT and great-grandson Knox, Woodstock, VT as well as many nieces and nephews.
Her family is comforted in knowing that she was ready to leave this world, but her passing leaves a very big void. They will miss her terribly.
In lieu of flowers please consider a donation to Mertens House, 73 River St, Woodstock, Vt 05091 who so lovingly cared for Doris in her last few years.
A gathering to remember Doris will be held on Saturday, December 16th from 1:00 pm to 4:00 pm with remarks to be shared at 2:00 pm at the Thompson Senior Center in Woodstock, Vermont
Arrangements are under the direction of the Cabot Funeral Home, Woodstock, Vt. A guestbook can be found at cabotfh.com
November 23
6:01 am
Mary B. Keith
Mary B. Keith was born at 6:00 p.m., October 23, 1932, at Mary Hitchcock Hospital in Hanover, New Hampshire. Born to parents Windsor County Clerk George C. Brockway and pianist and music teacher Marion M. Brockway, Mary Lou Brockway first traveled from the hospital to her cherished lifelong home on Woodstock Road in Woodstock, Vermont by train.
When she was just ten years old, Mary lost her beloved mother to cancer. In the ensuing years, Mary went on with determination and courage, pursuing her education and interests in her treasured hometown of Woodstock. A gifted musician, Mary played piano in a dance band, performing at proms and student dances, and played trumpet in the high school band. She loved ice skating at the town green. She worked at the Woodstock Inn as an elevator operator. In 1950, Mary was named valedictorian of the Woodstock Union High School valedictorian graduating class.
In 1952, Mary graduated from Becker Junior College in western Massachusetts. She then started work at Worcester County National Bank. As it happens, it was also the first day of work there as another employee — Theodore K. Keith. In 1955, Mary married Ted Keith. They had three children and sixty-five happy years together before Ted passed away in 2021.
Mary was devoted to her family. Whether filling the house with the sound of her piano music, with aromas of good food, or with laughter, Mary created a warm, loving home She was a mother who instilled in her children the values of independence, integrity, determination, and kindness, and a wife who encouraged and supported her husband. A lifelong devout Catholic, Mary instilled in her family the values of faith, grace, and generosity of spirit. She kept family spirits high with positivity, wisdom, and a touch of humor through eight household moves in twenty years.
In 1982, Ted and Mary started their own business, which continues to this day. Mary worked side by side with Ted, building the company and fostering its growth.
Mary loved bringing the family together, whether at her Woodstock home or Mary and Ted's second home on Cape Cod. Be it a one-on-one conversation or holiday dinner for extended family, Mary's concern was always for the well-being of others.
Throughout her life, Mary had many adored animal companions, and to many more animals, she was the unseen hand of rescue, including as an avid supporter of locally based Potter's Angels.
As a mother, sister, employer, or friend, Mary was known for her kindness, patience, the Vermont common-sense wisdom she had learned from her father, the love of beauty she had learned from her mother, and the determination and hopefulness she drew from her faith and her own difficult journey.
Mary loved her children and animal companions. She loved music and continued playing piano to the end of her life. She loved keeping in touch with friends and classmates. And Mary loved her sixty-five-year adventure with Ted, whom she called the kindest person, along with her dear father.
Mary is survived by sister Katrina Brockway Bianchi; son Ted Keith, Jr.; daughter Molly Keith and her long-time friend Claire Porter; daughter Marilyn Keith Daly and her husband Christopher Daly; granddaughter Melissa, her husband Ray Petraska, granddaughter Mary, her husband Jordan Chadwick, granddaughter Laura and her partner Robert Paquet, and five great-grandchildren; brother-in-law Frederick Keith, his wife Jan and nephew and nieces.
The family would like to warmly thank the many household and nursing staff over the years who helped make Mary's final years enjoyable and enabled her to remain in the home that was a constant in her life.
A Mass of Christian burial will be held on Sunday, November 26, at 1:00 pm at Our Lady of the Snows Catholic Church in Woodstock. Burial will be in the Riverside Cemetery. Calling hours will be Saturday, November 25, 2:00-4:00 p.m. at Cabot Funeral Home in Woodstock.
The family is being assisted by the Cabot Funeral Home. An online guest book can be found at cabotfh.com
November 23
6:00 am
Mary Jane McClure Arvidson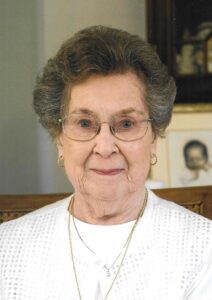 Mary Jane McClure Arvidson died Thursday, November 16th, 2023, at Dartmouth Health's Jack Byrne Center after a long illness.
She was born in St. Albans, West Virginia on August 8th, 1938, to Lissie and Ottie McClure as their eighth and final child. She graduated from St. Albans High School in St. Albans, West Virginia in 1956 and from Marshall University in Huntington, West Virginia in 1961, with a degree in elementary education.
In 1961, she married her high school sweetheart, Philip Arvidson of St. Albans, WV. Over the years, they lived in Alexandria, VA, and Mendham, NJ. In 1999, they retired to Brownsville, VT.
Mary Jane taught elementary education in St. Albans, WV, Alexandria, VA, and Mendham, NJ. She loved to teach kids to read. She loved to ski, sew, quilt, and teach friends to quilt. Her quilting won her two blue ribbons. She was an active member of the Brownsville Community Church and coached the girls to a winning quilt award at the local fair. She was also active for many years in the town historical society and the church Christmas Bazaar.
She was predeceased by her brothers, Clyde, Jack, Clarence, and Frosty, and sisters, Faye Turley, and Betty Ashworth.
She is survived by her husband, Philip, of Brownsville, VT, son, Russel, daughter-in-law, Bianca, and grandchildren, Ashley and Ashton of Simpsonville, SC.
A visitation will be held Tuesday, November 21st, 2023, at the Knight Funeral Home in Windsor, VT from 4-6 pm. Her life will be celebrated the following day with a service at the Brownsville Church on Wednesday, November 22nd, 2023, at 11 am, with burial to follow in the Brownsville Cemetery.
Contributions in her memory may be made to the Brownsville Community Church, PO Box 38, Brownsville, VT 05037, or the West Windsor Volunteer Fire Department, 889 Route 44, Brownsville, VT 05037.  Knight Funeral Home has been entrusted with arrangements. Condolences may be expressed in an online guestbook found at www.knightfuneralhomes.com
November 23
6:00 am
Dr. John N. Schullinger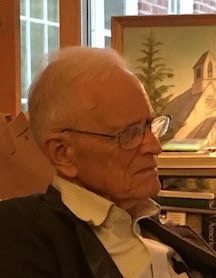 Dr. John N. Schullinger, 94, died on November 13, 2023, at the Dartmouth Hitchcock Medical Center of natural causes.
He was born June 26, 1929, in New York City, the son of Rudolph N. and Audrey B. Schullinger of New York City and Woodstock, Vermont. He was a graduate of Princeton University (1951) and The College of Physicians and Surgeons at Columbia University. In 1962 he married Nancy Kyle Kiener of Chester, Virginia. His post-graduate training, interrupted by 2 ½ years as ship's surgeon in the Arctic and Antarctic with the U.S. Navy, was at the Columbia Presbyterian Medical Center in New York City. He practiced and taught general surgery at that institution until 1969, when he joined the full-time staff of the affiliated Babies Hospital (now the Morgan Stanley Children's Hospital at the Columbia University Medical Center in New York City). His primary interests were the surgical problems of infants and children, especially those with cancer, and for 35 years he was the editor of the International Abstracts of Pediatric Surgery in the Journal of Pediatric Surgery. He retired in 1997 as Professor Emeritus of Clinical Surgery but continued to serve on several committees for the medical school and hospital, including the Board of Admissions for the College of Physicians and Surgeons of the Columbia Medical School. He was also on the board of several organizations including The Charles Edison Fund, The Children of China Pediatrics Foundation (of which he was a founding member), National Hypertension Association, and The Hotchkiss School.
In 1994 Dr. Schullinger and his wife moved to Woodstock, Vermont where he enjoyed fly fishing, reading, writing, painting, and the study of nature in all its forms, particularly astronomy and geology. He continued to stay active in the medical field and made yearly trips to China to provide surgical care at Chinese orphanages until 2015. In 2003 he made a Transatlantic voyage in the company of three other friends, all in their mid-70s, known as the "Creaky Crew". He cherished summers at the family camp on a Maine lake from the time he was a small boy right up to his 90's. He was known and beloved by patients, colleagues, friends, and family for his kindness, compassion, integrity, and concern for humanity. His life was spent in service to others, and his gentle presence enriched the lives of all who knew him. He was a member of The Lakota Club of Woodstock and The Century Association of New York City. He is survived by his daughter, Sallie B. Schullinger-Krause of Woodstock, nephews Connor Seabrook and Randall Seabrook, niece Susannah Seabrook Monahon, and several great-nieces and nephews.
Memorial services will be held in the spring in Woodstock and New York City. In lieu of flowers, memorial contributions may be made to The Children of China Pediatrics Foundation and The Upper Valley Humane Society.
An online guestbook can be found at cabotfh.com
November 23
6:00 am
Barbara Phyllis Condict
Barbara Phyllis Condict, 97, passed away peacefully on November 14, 2023, in Woodstock, VT.
She was born in Leominster, MA on November 1, 1926, to Erwin W. and Sadie (Goodwin) Smith.  She graduated from Leominster High School in 1944 and from Framingham State College in 1948. In August of 1949, she married T. Chubb Condict following only 3 weeks of courtship.  They were blessed with four daughters, 58 years together, and spent most of their lives in Vermont – living first in North Troy and Brandon, moving to Ocean Park, Maine for six years, then to Woodstock, and finally to Post Mills. Following her husband's death Barbara moved back to Woodstock, finally settling at The Homestead.
Barbara taught Home Economics at the Woodstock Junior High School for 18 years, retiring in 1982.  While living in Woodstock she was active in church life at the First Congregational Church of Woodstock.  She especially enjoyed singing in the choir, working with children in Sunday School and Vacation Bible School, as well as playing the piano for evening services.  She was a member of the Revere Bell Ringers and the Freelance Family Singers. Following retirement from teaching she worked for several years as a docent at the Dana House.
After moving to Post Mills Barbara continued church involvement at the Post Mills Congregational Church.  She participated in the choir and worked with the Sunday School. Barbara was a trustee of the Thetford Historical Society and The Peabody Library. She enjoyed singing with the Valley Chords.  Barbara also had a small business making doll clothes and sold them at various fairs under the title, "Dolly Duds." Throughout her life, Barbara was known as an excellent seamstress and knitter who made clothes, quilts, and slipcovers.
Returning to Woodstock, Barbara renewed her membership at the First Congregational Church. She participated in activities at the Thompson Senior Center, especially enjoying the memoir writing class.
Barbara leaves behind four daughters, B. Jane Shortsleeves (Michael) of Pittsford, VT, Ellen Kellogg (Duane) of Kittery, ME, Ann Downing (Gary) of West Fairlee, VT, and Nancy Stockwell of Woodstock. She had 11 grandchildren and 20 great-grandchildren.
She was predeceased by her husband T. Chubb Condict, and her brothers George G. Smith, Erwin W. Smith Jr., and her sister Flora J. Pierce.
We are incredibly thankful for the exceptional care from the staff at The Homestead in Woodstock.
A funeral will be held at the First Congregational Church in Woodstock on Saturday, November 25th at 11:00 am.
In lieu of flowers, donations may be made to The Homestead in Woodstock or a Food Shelf of your choice.
An online guestbook can be found at cabotfh.com
November 23
5:45 am
Robert Carl Lynds
Plymouth
Robert Carl Lynds, 86, died peacefully at his home in Plymouth early Wednesday morning November 1st, 2023
Robert was born on March 21, 1937, in Ludlow, Vermont the son of Laurence and Gladys (Sanderson) Lynds.
Educated in the Plymouth Schools, Robert went on to work many years operating heavy equipment for Killington Ski Area. He married Katherine Woodward on June 4, 1967. He served a number of years as a Plymouth Cemetery Commissioner.
Robert is survived by his wife Katherine, a son Joseph C. Lynds, a daughter Elizabeth Lynds, 9 grandchildren, a brother Glenn Lynds, and many nieces and nephews. He is predeceased by three brothers;  John, Arthur, and Ray Lynds,  and a sister Janetta Deveau.
A graveside service was held on Saturday, November 4th at the Plymouth Notch Cemetery in Plymouth, Vermont beginning. In lieu of flowers, those wishing may make donations to the Shriners Hospital or the Plymouth Memory Tree
The Lynds family is extremely grateful for the loving care given to Robert by Almira Blanchard and the caregivers of Bayada Hospice.
Arrangements are under the direction of the Cabot Funeral Home in Woodstock, Vermont. An online guestbook can be found at cabotfh.com
November 23
5:30 am
David F. Lent
David F. Lent was born on April 20, 1930, and passed away on November 9, 2023.
November 23
5:30 am
Ora H. Paul
MONTPELIER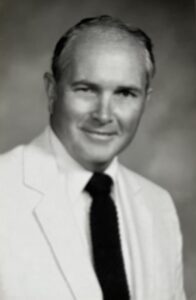 Ora H. Paul, 92, a long-time Montpelier resident passed away on November 13, 2023, at Chestnut Place in Berlin. Ora was born on July 9, 1931, in Randolph, VT, son of Arthur G. Paul and Winona M. Paul of Woodstock, VT. He attended schools in Woodstock, graduating high school in 1949. Ora continued his education at U.V.M., Northampton Commercial College, graduating from American International College in 1957 with a B/S in business administration. This schooling was interrupted while Ora served in Korea with the 13th Combat Engineers (attached to the 7th Division) reaching the rank of Sergeant. After graduation, he worked for Sears Roebuck & Company in Lewiston, ME, and the Internal Revenue Service in both Burlington and Montpelier as a Revenue Agent. Ora joined the U.S. Small Business Administration (SBA) in 1966 as a Loan Officer rising to the position of District Director from which he retired in 1990.
Following retirement, he was active in SCORE (Service Corps of Retired Executives), the National Association of Retired Federal Employees, and Washington County US Government Employees Credit Union (now part of Green Mountain Credit Union). Ora was a member of the Montpelier Elks Club and the Green Mountain Chapter of the National Family Motor Coach Association.
In September 2021, the Honor Flight invited Ora to Washington, DC as a token of appreciation for his time served in the Korean War. The Honor Flight recognizes American veterans for their service, sacrifice, and achievements.
He is survived by his wife of 60 years, Marlene W. Paul (Montpelier, VT), a daughter, Michelle M. Paul and her husband George Gerrish, Jr. (Barre, VT), a son James Paul and his companion Patti Levine (Windham, ME), two grandsons, Alex Marinelli and his wife Amber (Swanton, VT), and their children, Nick Marinelli, and his wife Julia (Barre, VT). Ora was predeceased by his brother James E. Paul. Ora is also survived by the Wood and Brown families of Weathersfield, VT, and the Messier family of Springfield, VT.
A Celebration of Life will be held at Chestnut Place in Berlin, VT, on Sunday, November 19th, from 2:00 pm to 4:00 pm. In lieu of flowers, we invite you to donate to Central VT Home Health and Hospice. A burial service will be held at the VT Veterans Memorial Cemetery, Randolph, VT in the spring of 2024.
November 23
5:30 am
Ruth Barngrove Sauer
Ruth Barngrove Sauer, 85, an artist who worked in painting, drawing, collage, book making and textile design,  passed away peacefully on October 21, 2023, at the Jack Byrne Center of the Dartmouth Hitchcock Hospital in Hanover, NH. With her were her daughter Gretchen Sauer Stuart, of Wilder, VT; her sister Sally Barngrove and husband Tom Gertmenian, of Reading, VT and Pasadena, CA; nephew Geoffrey McQuilkin of Lee Vining, CA; and good friends Ed Hutchins and Steve Warren of Salem, NY. Ruth's husband, Peter Hans Sauer, predeceased her in 2009. In September 2023, she celebrated the anniversary of her marriage 60 years ago in the North Chapel Universalist Church in Woodstock.
Ruth grew up in New Haven, CT, Mountain Lakes, NJ, and spent summers in Reading, VT.  She attended Connecticut College for Women in New London, CT, graduating with a Bachelor's Degree in Studio Arts and Art History.  She continued her art education at the Art Students League, Boston Museum School, Mass College of Art, Pratt Graphics Center, Academie de la Grande Chaumiere, in Paris, France, and a master teacher training program at the Shady Hill School.
Before moving to New York City, Ruth and Peter taught and lived at the Woodstock Country School in South Woodstock, where she had a textile design gallery "Woodprints" on South Road. When living in New York, Ruth worked for the Ford Foundation and also as an advocate for special needs children in the office of Mayor Ed Koch.
Ruth and Peter retired with their three children to Salem NY, where both Ruth and Peter were active members of the Salem and Sarasota Springs community. Ruth continued her art work first at the Shirt Factory in Glen Falls before opening the North Main Gallery & Studio in 1999. She and her husband renovated an historic building in Salem, at 196 Main Street, and eventually located the gallery in the center of town. Ruth had a studio, organized art exhibitions, sold art, and provided instruction for children and emerging artists. She had an interest in handmade artist-created books and organized an annual Book Arts Summer in Salem (BASIS), that included exhibitions, artist lectures, workshops, and programs for budding artists.
In early 2023, at age 84, Ruth completed her final book, an unfolding paper quilt of collaged panels which was featured at an artist book exhibition in Pomfret.
Before moving to Woodstock Terrace, Ruth lived for a short time in the historic Armory Park neighborhood of Tucson, Arizona. There she gave free art classes and supported church and cultural events. She will be particularly missed by the residents of Fellowship Square and the many neighbors she met on her daily walks.
Ruth was a woman of confidence, energy and imagination and will be missed. She leaves her daughter Gretchen; her son Christopher Peter Sauer of Brisbane, Australia; daughter Hannah of Brooklyn, NY; granddaughters Jamie Stuart, currently living in Ireland, and Lucy Stuart, currently living in Switzerland; as well as her sister, nieces, nephews and many loving friends.
Ruth is the daughter of Ruth Hardcastle and James L. Barngrove, Jr., formerly of Reading, VT.
Graveside services will be in Salem, NY.
November 23
5:30 am
Eugene H. Higgins
RUPERT, VT
After being celebrated on "Gene Higgins Day" last January for his 86th birthday with over 100 people, he remarked to many that it was better than any funeral because he got to hear all the fine things folks said about him.  Now he is celebrating receiving his angel wings on November 10, 2023, at The Haynes House of Hope in Granville, NY, and is at peace.
Gene was born on January 24, 1937, in Granville, NY to parents Harold and Myrtle (Jordan) Higgins.  He grew up in Rupert, attending school there and high school in Salem, NY, and graduated in 1955 as Valedictorian.  He attended UVM, graduating in 1959.  He taught in Margaretville, NY for 2 years, followed by over 25 years at Woodstock Union High School in Woodstock, Vt. teaching Social Studies and English.  He apparently was a very beloved teacher and even in his final days he had visits from former students.
He collaborated with former teacher co-worker, Mary Martin, on an extensive research project of Welsh immigration to Southern Vermont and neighboring Washington County, NY in relation to the slate industry. The research won them a fellowship at Wellesley College.
Gene took many trips to Europe and his favorite area-The Isles of Scilly off the Cornish coast of England.
His lifelong interest in history and memory of all of it was incredible, especially that of Rupert.  Most often humor was attached to all of his stories.  He initiated the formation of the Rupert Historical Society in 1990 and has been President continuously since then.
He served the town as Justice of Peace, Auditor, and Board of Civil Authority.  Gene was a member, former Deacon, and Treasurer of the Rupert Congregational church.  He was also a lay preacher and served the local churches many times to an appreciative congregation and he was sometimes asked to perform burial services.
Gene was a very talented photographer; always with his camera on board to capture so many local scenes to be treasured by so many Rupert folk.
He was predeceased by the Higgins and Jordan Grandparents, his parents, his brother Charles A. Higgins, aunts, uncles, and several cousins.
He is survived by cousins Rose Jordan, Margaret Bain, and Mary Williams; and co-worker and friend, Trudy Kelly.
A Memorial Service will be held at the Rupert Congregational Church on November 21, 2023, at 11 A.M.  His burial will be private at the Mountain View Cemetery in West Pawlet, VT.
In lieu of flowers, we are encouraging donations to the Haynes House of Hope, 7187 State Rte. 149, Granville, NY 12832; or to his much beloved Rupert Historical Society, PO Box 84, Rupert, Vt. 05768.
To offer condolences to the family, please visit www.gariepyfuneralhomes.com
Arrangements are with the McClellan-Gariepy Funeral Home, Inc., in Salem, NY.
Annual Appeal
November 23
5:45 am
Making friends while trying to make ends meet
By Dan Cotter, publisher
Friendship. That's what I'm thinking about as I publish this year's fourth and final annual appeal article.
Of course, that makes perfect sense given our heritage.
If you've ever seen longtime Vermont Standard icon Phil Camp in action as he walks down Central or Elm Street, or when he's seated near the fireplace at the Woodstock Inn, you know what I'm talking about. I nicknamed him the "Unofficial Mayor of Woodstock" because, like a campaigner, he seems to want to talk to everyone he encounters, whether it's an old friend (he's got quite a few, as he's lived here almost 88 years) or a visitor from wherever. His opening line with those visitors — after complimenting them on their cute child or puppy — is "where are you from?" After giving them a warm welcome and trying to get to know them better, he typically tells them a little more about our area and then a lot about the Vermont Standard. He always closes these brief exchanges by encouraging them to check out our Vermont Standard THIS Week website or buy an eEdition subscription so that they can keep up with our beautiful Woodstock area after they return home.
It's as though he was commissioned by the Chamber of Commerce, but really, he just likes to make friends.
And he does. On occasion he even hears back from folks he's greeted, thanking him for being one of the highlights of their recent visit.
Likewise, if not for the friends we've made, the Standard, like so many other newspapers around the country, would have closed up shop at some point in the past few years after losing access to such a large portion of the advertising dollars that traditionally supported community journalism. Thankfully our readers stepped up to fill the gap with their donations. Thanks to them — our friends — we're still alive and striving to do our best, and I am still able to write this to you today.
We may have struggled to make ends meet, but we have been able to make some good friends. And that's a blessing.
I'm reminded of Carole King's song, "You've Got a Friend"
If the sky above you
Grows dark and full of clouds
And that old north wind begins to blow
Keep your head together
And call my name out loud
Soon you'll hear me knockin' at your door
Some of our friends seemingly came knockin' out of nowhere to support us, to support our community by preserving its journalism and to support its democracy. They asked for nothing in return, not even for recognition. We are eternally grateful to them. We hope to make them proud, and we hope they'll continue to have our back. And we hope we'll continue to meet new friends along the way.
Four special friends have now come together to serve on the board of the new Woodstock Region Journalism Foundation: Charlie Shackleton, Darlyne Franzen, Rob Wallace, and Bill Emmons. As I announced a few weeks ago, the Woodstock Region Journalism Foundation, which is dedicated primarily to preserving the Standard and its role in informing citizens and supporting democracy in our area well into the future, has formally filed an application for recognition of tax-exempt status with the Internal Revenue Service. These Foundation board members believe in us and they care deeply about our community and the value the Standard provides. Right now, they are encouraging their own friends to support this important cause at this critical juncture.
If you're willing to make a donation to the Woodstock Region Journalism Foundation, your contribution will be utilized in the form of project grants to support our mission to inform, connect, and educate our community on issues of public importance. And pending IRS approval of the Foundation's application for nonprofit status – as to which our lawyers are quite confident – contributions will be tax-deductible dating back to the inception of the Foundation. Of course, we recommend potential donors discuss with their own advisors any specific questions about their particular contributions.
Winter, spring, summer or fall
All you have to do is call
And I'll be there, yes, I will
You've got a friend
You've got a friend
Ain't it good to know you've got a friend
Indeed, it is good to know that you're all our friends. So many community newspapers throughout the U.S. are braving their final hour. But, especially with the establishment of the Woodstock Region Journalism Foundation, we're hoping that the Vermont Standard is now embarking on its finest hour, hand in hand with you, our friends.
To make a donation, please send us a check at PO Box 88, Woodstock, VT 05091, or go to our Vermont Standard THIS WEEK website at www.thevermontstandard.com to make a contribution with your credit card. Be sure to make your check out to the "Woodstock Region Journalism Foundation."
Pending IRS approval of the Foundation's application for nonprofit status, your gift will be tax-deductible. We will send you confirmation of the IRS decision once it's available in the coming few months.
November 23
5:30 am
Let's not lose our sense of place
By Dan Cotter, publisher
The main thing I remember is that it was always loud. And a bit chaotic.
With seven children all just a year apart, there tended to be a lot of clamor and teasing as we'd prepare the dinner table in our house where I grew up. Dad was home from work and it was time to eat!
This ritual took place more or less every day. Everyone had scattered to work and school and sports, part-time jobs, and all sorts of other activities throughout the day, but in the evening, we gathered for the one meal we ate together and to talk about what was going on. It was there around that table — where elbow space was at a premium — that we learned of each other's latest achievements, trials, and disappointments, laughed at each other's tales from the front, the foibles we had experienced or witnessed that day, found out about what's coming up for the family, including challenges we faced, and on so many occasions, after expressing our opinions about one thing or another, we engaged in fierce debate.
Sure, we spent moments with a parent or certain siblings during the day and we picked up bits and pieces of information or gossip along the way, but it was at the dinner table that we could count on hearing the straight story from our parents and each other. There, as we kept up with our family's day-to-day news, we also strengthened our bond.
Of course, the dining experience is probably a little different for families these days. Households tend to be smaller and parents' work schedules aren't as predictable. Plus, with all of the activities children participate in that cut into mealtime, it may not be possible for some families to gather together on a daily basis. The catching up and bonding may take place on a more infrequent basis or in a different setting, but it's just as important nonetheless.
Having a regular, ongoing opportunity to share news and information that we and only we are truly interested in gives everyone the sense that they're in the know and an important member of the family. It helps us create our shared identity.
I think it's pretty much the same in a small community like ours.
Technically, just by virtue of living here, everyone is part of the community. However, it's the access to our own news and information — that regular habit of keeping up with what's going on among us – that nurtures our sense of belonging, our shared identity, and it helps give our community its sense of place.
When we are able to better know each other, and know more about our local businesses and organizations, our history and traditions, and all the constantly-changing issues and narratives that are playing out in our community, we can truly feel connected and at home in this unique place and we can participate in our community better.
For example, in our community, and only in this particular community, the Wasps are both the king and queen when it comes to sports. Issues such as retiring public servants, accommodations for tourists, proposed new schools, and short-term rental regulations are headline news here. We have our very own natural disasters to contend with, as well as the local controversies and court cases everyone is following. We have a multitude of entertainment offerings to keep abreast of. We have people who are well-known and admired here, and there are always examples cropping up of ordinary people doing extraordinary things here that we like to hear about. Plus, we gather each year to vote on local candidates and topics that affect us personally, financially and emotionally. And people here certainly aren't afraid to express an opinion and have a debate from time to time.
All of those concerns are an integral part of life here. Our community's identity then, is more than just a collection of pretty towns surrounded by farms and lush, rolling hills. It's actually our shared interests and experiences that give this community its true sense of place.
I liken the Vermont Standard to the "dinner table" of my youth, where we gather to keep up on things that are of interest to this community. Our reporters collect that news and information and we package it, deliver it, and make it possible for all of us to digest it each week so that we come away more informed and hopefully knowing and feeling a little closer to each other. In this way, we can more fully embrace our collective experience and be ready to participate, armed with a common, credible set of knowledge. Like with a family at mealtime, our shared identity is strengthened and we're all better off.
I hope you'll consider joining our mission as we scramble to keep the Standard going despite the financial pressures that threaten its survival. We've got a large — though not insurmountable — operating deficit to overcome, and we just can't keep this up without significant help. Our hope is that you agree with us that our local journalism is nourishment for our community and worthy of your investment. We hope you'll make a donation to our 2023 Annual Appeal, and even better, consider adding us to the organizations that you make donations to each year so that we can achieve some staying power. If you own a business, we hope you'll consider advertising with us as well.
Some good news is that last month, the Woodstock Region Journalism Foundation was created. The Foundation, which is dedicated primarily to preserving the Standard and its role in informing citizens and supporting democracy in our area well into the future, has formally filed an application for recognition of tax-exempt status with the Internal Revenue Service. The Foundation has a board made up of local residents who care deeply about our community and the value the Standard provides. Phil Camp and I are on the board too. Together, we'll work to continuously improve the paper's print and digital journalism, and position it for long-term sustainability.
If you're willing to make a donation to the Woodstock Region Journalism Foundation, your contribution will be utilized in the form of project grants to support our mission to inform, connect, and educate our community on issues of public importance. And pending IRS approval of the Foundation's application for nonprofit status – as to which our lawyers are quite confident – contributions will be tax-deductible dating back to the inception of the Foundation. Of course, we recommend potential donors discuss with their own advisors any specific questions about their particular contributions.
To make a donation, please send us a check at PO Box 88, Woodstock, VT 05091, or go to our Vermont Standard THIS WEEK website at www.thevermontstandard.com to make a contribution with your credit card. Be sure to make your check out to the "Woodstock Region Journalism Foundation."
Pending IRS approval of the Foundation's application for nonprofit status, your gift will be tax-deductible. We will send you confirmation of the IRS decision once it's available in the coming few months.
November 23
5:28 am
We're betting on this community, at this time, for this mission
By Dan Cotter, publisher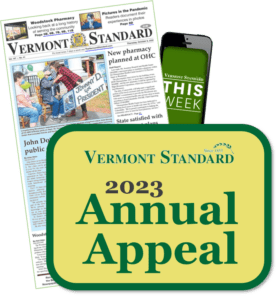 If not us, who? If not now, when?
These soul-searching questions have been pondered by leaders throughout history when faced with situations that required great courage and determination. In fact, longtime Vermont Standard publisher Phil Camp and I asked ourselves those same questions several years ago as we embarked on our mission to preserve quality local journalism for Woodstock and its neighboring towns, including Hartland Pomfret, Barnard, Quechee, Bridgewater, Reading, West Windsor, Plymouth and Killington. We were inspired by those questions as we set out to save the Standard's print and digital journalism that informs and connects our community even though the advertising revenue that has supported the paper through the years has diminished.
Just like other newspapers in large and small towns throughout the country, the Standard has been fighting for its life. Similar to everywhere else, advertising revenue is evaporating as smaller, independent retailers and service providers that traditionally supported local news organizations with their ads have been replaced by chains, big box stores and online sellers that typically do not support community journalism. And many classified advertisers now use dedicated help wanted, auto, and real estate websites instead of a newspaper. Plus, the residual effects of the COVID-19 economic shutdown have further eroded many businesses' advertising budgets.
Without sufficient advertising support, the Standard, like all newspapers, relies heavily on the public to help fund its local journalism. And that journalism is needed now more than ever in a society dominated by social media echo chambers, political and social division, and the proliferation of misinformation. Still, the Standard's situation is dire. If not for contributions from philanthropic citizens who fully recognize the value of having local journalism in our community, the paper would lose several thousand dollars each week, and sadly — after a 170-year run — there would be no Vermont Standard.
Saving this one small newspaper in Vermont is obviously important to the community here, but it also has national implications. Papers like the Standard are dying off at a pace of two per week. And far too many newspapers that are still alive have been acquired by corporations that have stripped them of their resources, turning them into "ghost papers" that are unable to adequately inform and serve their communities.
Most newspapers are on the brink of insolvency. We must find a way in this country, both collectively and individually, to keep credible local journalism alive, to keep citizens informed and connected. Our democracy depends on it.
The Standard is symbolic of this problem our nation faces. But if there is any place in the country where people truly love their community and treasure their newspaper — which is still produced by a small but devoted staff trying to do the right thing — it's Woodstock, VT. If this community can't find a way to sustain its local journalism, there is probably little hope for the rest.
Unlike most other newspapers, the Standard, which already operates on a shoestring, has resisted the strategy of further stripping down its small operation to bare bones. Instead, we are attempting to preserve it as a quality newspaper that can continue serving our community well.
Phil always maintained that the Standard actually belongs to the community. He's right, and it's in their hands now. If local journalism can indeed be saved, it will happen here, where citizens are so engaged and appreciation for the Standard is so strong.
If not us, then who? If not now, then when?
We've made significant progress. Last month, the Woodstock Region Journalism Foundation was created. The Foundation, which is dedicated primarily to preserving the Standard and its role in informing citizens and supporting democracy in our area well into the future, has formally filed an application for recognition of tax-exempt status with the Internal Revenue Service. The Foundation has a board made up of local residents who care deeply about our community and the value the Standard provides. Phil and I are on the board too. Together, we'll work to continuously improve the paper's print and digital journalism, and position it for long-term sustainability.
We hope you'll take a moment to make a donation to the Woodstock Region Journalism Foundation. Your contribution will be utilized in the form of project grants to support our mission to inform, connect, and educate our community on issues of public importance. And pending IRS approval of the Foundation's application for nonprofit status – as to which our lawyers are quite confident – contributions will be tax-deductible dating back to the inception of the Foundation. Of course, we recommend potential donors discuss with their own advisors any specific questions about their particular contributions.
Your contribution has the potential to make a real difference – to save our paper and give us a chance to put in place initiatives that ensure our long-term sustainability, to draw attention to the loss of quality local journalism across the country, and to motivate others to advocate for solutions to this crisis before it is too late.
If you're willing to make a donation to our 2023 Annual Appeal, please send us a check at PO Box 88, Woodstock, VT 05091, or go to our Vermont Standard THIS WEEK website at www.thevermontstandard.com to make a contribution with your credit card. Be sure to make your check out to the "Woodstock Region Journalism Foundation."
Pending IRS approval of the Foundation's application for nonprofit status, your gift will be tax-deductible. We will send you confirmation of the IRS decision once it's available in the coming few months.
November 23
5:15 am
Since no news would be bad news, here's some good news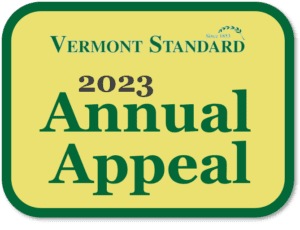 By Dan Cotter, publisher
Anyone keeping track has probably noticed that the Vermont Standard's annual appeal is starting late this year. In the past, I've written a series of four columns in August-September to let you know how we're doing in Phil Camp's and my quest to keep our local journalism viable for Woodstock and its neighboring towns. Here we are now at the end of September and I'm finally getting back to you!
Still, I think the message I have to share today is one worth waiting for.
Everybody knows by now that newspapers all throughout the country have been hanging by a thread. The Standard is no different. In the past, I've described our financial challenge to you here in the pages of the paper and Phil and I have met with a number of you personally to discuss the mission we're on to try to ensure that the Standard continues to keep citizens here informed and connected well into the future, despite the loss of much of the traditional newspaper advertising revenue that supported local journalism in communities like ours for the past hundred years. We think that the public service newspapers like ours perform is critical to the health of our American democracy, and we believe that our community would be greatly diminished if we're not successful in our quest to rescue the Standard.
Just ask the more than 20 percent of Americans who now live in communities that have no trustworthy, in-depth, or independent news source reporting on their local issues.
About 2,500 newspapers around the country have gone out of business in the past 20 years, and many, many of those that still exist are now just a shadow of their former selves, as corporate scavengers have acquired them and stripped them of their resources, leaving them alive but emaciated and wholly incapable of performing their duty to their community.
We're not trying to merely keep some semblance of a paper alive here. We're trying to preserve a good, independent, 170-year-old purveyor of local journalism (both in print or digital formats) that our community can continue to trust, rely upon, and be proud of.
And we are clearly not alone on this journey. For the past few years, increasing numbers of those who read and care for the Vermont Standard have pitched in to offer assistance. We've received donations and significant financial support from people who believe that having fair-minded, professionally produced, independent local journalism is extremely important to the quality of life here, and it's a safeguard against sources that may otherwise spread misinformation and even disinformation in the community.
All of these angels who helped us did so with no expectations other than that we'd continue to do our best to inform, entertain, and connect the community we exist to serve. They did it out of their love for Woodstock and the neighboring towns that make up our community. Without even the benefit of a tax deduction.
Five years ago, wise friends of the Standard advised Phil and me to explore whether the paper could be operated by a nonprofit entity – which would enable it to receive tax-deductible contributions from donors and apply for grant funding. At the time, prospects for that route didn't look promising. But with the ongoing counsel of those friends and others who have assisted us along the way, we have now identified and set out on a path forward that we hope will lead to the approval of a new 501(c)(3) organization to operate the newspaper.
This month, the Woodstock Region Journalism Foundation was created. The Foundation, which is dedicated primarily to preserving the Standard and its role in informing citizens and supporting democracy in our area well into the future, has formally filed an application for recognition of tax-exempt status with the Internal Revenue Service. The Foundation has a board made up of local residents who care deeply about our community and the value the Standard provides. Phil and I are on the board too. Together, we'll work to continuously improve the paper's print and digital journalism, and position it for long-term sustainability.
Now you can make a donation to the Woodstock Region Journalism Foundation and your contribution will be utilized in the form of project grants to support the Vermont Standard's mission to inform, connect, and educate our community on issues of public importance. And pending IRS approval of the Foundation's application for nonprofit status — which our lawyers are quite confident in – contributions will be tax-deductible dating back to the inception of the Foundation. Of course, we recommend potential donors discuss with their own advisors any specific questions about their particular contributions.
We are very excited about this development, and we hope that more people will now be willing to support the Standard with a donation, and perhaps past donors will even consider increasing their contribution. For those who have family foundations, we hope that you'll consider adding the Woodstock Region Journalism Foundation to the causes you regularly support.
Our need is quite urgent, to say the least. After many months of preparation, we are certainly pleased to now be in this position, but we're late getting started with our annual appeal and we've incurred additional expenses to set this up, so that thread we're clinging to is awfully frayed right now. We are profoundly grateful for anything you can do right away to help us get on firmer financial footing.
If you're willing to make a donation to our 2023 Annual Appeal, please send us a check at PO Box 88, Woodstock, VT 05091, or go to our Vermont Standard THIS WEEK website to make a contribution with your credit card. Be sure to make your check out to the "Woodstock Region Journalism Foundation."
Pending IRS approval of the Foundation's application for nonprofit status, your gift will be tax-deductible. We will send you confirmation of the IRS decision once it's available in the coming few months.
November 23
5:00 am
Hard to imagine Woodstock without the Standard 
"View From Here"
By Sandy Gilmour, Woodstock resident
If you are reading this column right now, that's good news for the community. It means you probably paid for this paper, hard copy or online, maybe even made a donation to it, and value its contribution to our lives in Woodstock and surrounding areas. We are so fortunate to have the Vermont Standard week in and week out. For years, small-town dailies and weeklies have been closing their doors, leaving communities without a soul. Papers like the Standard are dying off at the rate of two per week across America. 
Such towns are called "news deserts." Imagine weeks, months and years going by with no professional reporting on selectboards, trustees, school boards, taxes and roads. Zero stories about public school events, sports, student accomplishments, obituaries, gardening tips, neighborly cooking advice, local history, and no reports from towns from Brownsville to Pomfret. 
We would know next to nothing about the interminable Peace Field Farm restaurant delay, the Ottauquechee Trail head fiasco, the high-stakes Woodstock Foundation controversy and the fatal shooting off Central Street, including the bravery of Woodstock Police Sgt. Joe Swanson. In my view, these stories have been really well reported. 
To not get these stories delivered to us every week would be a news desert right in verdant Woodstock, for sure, a gaping hole left to be filled by rumor and mis- and dis-information, the precursors of community dissolution. So we are blessed indeed to have had the Vermont Standard around — nonstop — since 1853, and owned by beloved Woodstocker Phil Camp, now 87, since 1981. 
But as Mr. Camp has pointed out many times over the years, the paper's solvency hangs on a thread and now more than ever. In hundreds of towns across America, owners, beleaguered by losing subscribers and advertising to social media, simply folded or sold out to hedge funds and private equity firms, whose investors are bereft of community values. Not Phil Camp. He has always said, "I never sold out. I'm never giving up." He made up for past deficits (difference between expenses, like staff, and income from subscriptions and ads) out of company savings from better times, week after week. He stayed with it after being flooded out by Tropical Storm Irene in 2011 and being burned out by the Central Street fire of 2018 (taking out his camera and snapping photos of the flames and rubble).
The paper was in dire straits when COVID hit, saved by the forgiven federal PPP (Paycheck Protection Program) loans through 2021, when the largesse ended. Then beginning in January 2022, the community stepped up, responding to a fundraising appeal. I was rather stunned to learn from the Standard's publisher, Dan Cotter, that the paper's annual shortfall of $150,000-$200,000 is being covered by donations from local Woodstock residents. There are many (and appreciated) donations in the $50-$100-$200 range, but really heavy lifting is being done by donors of means who, Mr. Cotter says, highly value the contribution local journalism makes to communities. Several of these more-than-generous and anonymous donors contribute $20-25,000 and more — each — and, Mr. Cotter says, without any hint of trying to influence coverage. Without them, surely there would be no Vermont Standard in the mailbox or online, just the unreliable grapevine. At the same time, the paper is moving to create other revenue streams, including an online advertising app for Woodstock happenings and a magazine, in addition to improving thevermontstandard.com website for go-to news. 
Still, the operation is bare bones. It seems to me a miracle the paper "hits the streets" without fail every Thursday with some pretty good and important stories that we need to know about, and many features that are good to know about. And there are just two, count them, two, full-time staffers who report stories: the seasoned and prolific Tom Ayres, and Tess Hunter, who is also the managing editor. Ms. Hunter says reporter staffing is the big issue; she has on hand freelance contract reporters that can be assigned to stories if they are available and if they want to spend the evening at yet another unexciting if important selectboard meeting. "It's a constant juggling act," Ms. Hunter told me, "between finding the right person for the story and just getting people to say 'yes.'" Still, she is committed, saying, "Without us making the attempt, there would be no common base of understanding and little sense of the community spirit of the area or the hard news happening within it."
Volunteer contributors are crucial; regular community writers like Jennifer Falvey (insightful musings on life) and Kurt Stauder (pointed political observations) are popular. Mary Lee Camp's business column is relentlessly informative. 
Other key staff are listed in the box below — lean and spare!
Publisher and editorial content director Dan Cotter, 64, hired by Mr. Camp in 2018 after years of informal consulting for the Standard, is not a household name in Woodstock, though he is hands-on every issue. He owns a condo in the area and is here about half the month, returning to his home and wife in Chicago for the remainder. He has decades in the industry as an executive and consultant, was head of the New England Newspaper and Press Association, and takes a no-nonsense hard line on newspaper independence and objectivity. It's an unusual situation but Mr. Camp, still the president of the company, has total confidence in Mr. Cotter and has turned over the Vermont Standard, its operation, assets and its future, to his close friend. Mr. Camp has indeed not "given up," but hopes to ensure his dear newspaper's future with this arrangement. 
So where does the Standard go now? Around the country, journalists are reinventing newspapers and online reporting. The most promising seems to be the non-profit model, where deductible contributions from community-minded supporters can be made even as the publication accepts subscription fees and what advertising there is left. There are indications that the Standard is moving in this direction, and the sooner the better, in my view. When I pressed Publisher Cotter on the issue, he responded with this very encouraging comment: 
"In the past couple of years, members of the community have literally kept the Standard alive with their donations — and a handful of them have given very substantial sums, even without the benefit of a tax break. That's how much they value the role our local journalism plays in the quality of life in our area. We are working now to put the paper on a path to where donors could indeed have a tax benefit. For it is essential to our democracy and our own survival that we have the financial support we need from the community to maintain a news organization — modest as it is — that's capable of producing good local journalism that adequately informs our citizens."
I can't imagine Woodstock without the Vermont Standard. The new business model provides great hope the paper will not only survive but as a Woodstock-based non-profit, continue to expand coverage to benefit all of us in this great community. 
Note: This (unpaid) column originated with me alone! 
Sandy Gilmour is a retired NBC News correspondent who lives in Woodstock.
November 23
1:01 am
Newspapers Are In a Race Against the Clock
Woodstock
Throughout the country newspapers are in a fight for their lives.          Here too.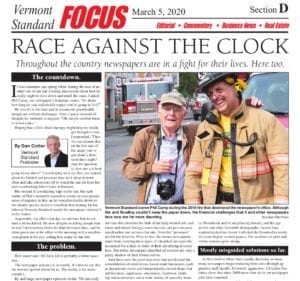 Business Resources
November 23
3:35 am
New marketing services now available to local businesses