SEE ALL
News | June 11, 2021
Congratulations to the Class of 2021
News | June 11, 2021
Night time paving planned starting on Sunday
News | June 10, 2021
Woodstock EDC chooses $2K trash can
Obituaries | June 10, 2021
Margaret Mae Woolley
Obituaries | June 10, 2021
Claire Anne Dibble
News | June 10, 2021
Hartland to hold Old Home Day
Photo Contest | June 10, 2021
Enter our "Pictures in the Pandemic" Photo Competition
News | June 10, 2021
Economic recovery assistance announced
Coronavirus | June 10, 2021
Restrictions to be removed when 80% are vaccinated
Obituaries | June 10, 2021
Evelyn Geno Houghton
News
June 11
11:12 pm
Congratulations to the Class of 2021
On Friday, students in the the Class of 2021 celebrated the end of their time at Woodstock Union High School (WUHS) in-person with their family and friends in attendance. The graduation also marks, almost perfectly, the end of the COVID-19 pandemic, which provided them with a most unique senior year.
The ceremony included speeches from co-valedictorians Isabelle Hiller and Noah Anderson and salutatorian Lea Sperber, with performances by the seniors from the WUHS band and Speak Chorus.
Read more about graduation and see more pictures in the June 17 issue of the Vermont Standard.
June 11
11:33 am
Night time paving planned starting on Sunday
Sunday, June 13 through Friday, June 18, from 7 p.m. to  7 a.m. Motorists should expect lane closures and alternate one-way traffic controlled by flaggers on US-4 in Woodstock. Side road entrances from US-4 will also be paved. Motorists should expect significant delays as crews begin paving the final wearing course.
On Sunday night, crews will begin paving the final wearing course of pavement on US-4 beginning at the eastern end of the project, near Maplefields, and will work west. It is anticipated to take two night shifts to pave the westbound lane to the western project limits, just west of the intersection with Rose Hill Road.
Lane closures and shoulder closures on US-4 can be expected during daytime hours, 7 AM to 7 PM, as crews continue to prep driveways and install sign posts. Street parking at various locations along the route will be prohibited to facilitate paving. No parking areas will be signed and/or parking meters will be bagged.
During the third shift, the crews will begin paving the eastbound lane from the west end of the project and head east towards Maplefields. All paving work is weather dependent. Significant delays should be expected during the paving operations.
June 10
9:23 pm
Woodstock EDC chooses $2K trash can
Woodstock
On Thursday, the Woodstock Economic Development Commission (EDC) voted unanimously to accept Victor Stanley trash cans and the funding needed to purchase up to 12. The meeting had about 15 participants, including five EDC members.
The Victor Stanley trash can, the most expensive option of the four under consideration, will each cost $1,980. Each can hold 36 gallons and they are 28-inches wide by 53-inches long and 42-inches tall. One side will be for regular trash and the other for recycling. In addition, the EDC approved $11,500 in additional funding to buy up to 12 trash cans. In January 2020, the EDC approved $12,000 to be spent on new trash cans.
The other items on the agenda — purchasing three new benches and two trees — were not voted on.
After a short discussion about the cost for the benches, Taftsville resident Todd Ulman said his post-production company, Mad Old Nut, would donate the money needed for the benches, eliminating the need for the EDC to approve funds.
The discussion about the trees was moved to the next meeting to allow EDC members to have a discussion with the town's tree warden about which trees should be bought.
Read more in the June 17 issue of the Vermont Standard.
June 10
9:28 am
Hartland to hold Old Home Day
Hartland's 4th of July parade and fireworks  are scheduled to take place this year following a vote by the selectboard on Monday night.
Things may be a little more basic but there are plans for a parade, that will immediately be followed by food and music in the gazebo area behind the Recreation Center.  The annual tractor pull event will also take place as it normally does.
The parade is scheduled start this year at 11 a.m.  Fireworks will then occur at dusk.  Music is planned for the evening prior to the fireworks but has not yet been finalized.
Read more in the June 10 issue of the Vermont Standard.
June 10
8:17 am
Economic recovery assistance announced
On Thursday, Governor Phil Scott, the Agency of Commerce and Community Development (ACCD) and the Department of Economic Development (DED) announced the launch of the latest economic recovery funding for Vermont businesses.
Opening on Monday, June 7, the Economic Recovery Bridge Program is expected to deliver $30 million in financial relief to businesses who have not received state and federal funding due to eligibility constraints and to businesses who can show a continued loss of revenues due to the COVID-19 pandemic.
"As we move out of the pandemic emergency and into our long-term recovery, it's so important that we support Vermont's small businesses and employers, who are the backbone of our economy," said Governor Scott. "These grants will provide critical relief in the short term, allowing them to rebuild a stable foundation for their economic futures."
Grants will be issued on a first come, first served basis and priority will be given for the first 30 days will be given to businesses that have not received or does not have a pending application for any State or Federal financial assistance in 2020 or 2021 Then, after the initial 30-day window, second tier priority will be given to businesses who suffered a 2020 net tax loss and can still demonstrate an adjusted net loss after adding back the amounts of non-taxable assistance received in 2020 and 2021.
H.315 (Act 9) appropriated $10 million and H.439 appropriates $20 million dollars of the state's share of federal American Rescue Plan Act (ARPA) funding. The legislative intent of the Economic Recovery Bridge Program is to provide priority funding to businesses that have not received prior state or federal financial assistance. To the extent that funds remain available, the program is also intended to provide funding to businesses that have suffered a net loss even after receiving state or federal aid.
Coronavirus
June 10
12:09 am
Restrictions to be removed when 80% are vaccinated
During his press conference last Friday, Governor Phil Scott announced that when 80 percent of Vermont's eligible population, those age 12 and older, have received at least one dose of the COVID-19 vaccine, the state will enter Step 4 of the Vermont Forward plan and remove its remaining restrictions, which is currently slated for July 4.
On May 14, Vermont moved into the penultimate step of the Vermont Forward plan after hitting its June 1 vaccination target more than two weeks ahead of schedule.
Vermont currently ranks first in the nation in rate of vaccination, with over 70 percent of the eligible population having received at least one dose. To reach the 80 percent threshold and remove restrictions early, an additional 27,954 need to be vaccinated.
"So, here is my challenge to Vermonters: If we hit 80 percent, I will lift any remaining restrictions and mandates that day. Admittedly, this would be an ambitious goal for most — and to be honest, most states will not come close to reaching it. But I believe Vermont can. We can show the country how it is done," said Scott.
Features
June 10
12:01 am
Newspapers Are In a Race Against the Clock
Woodstock
Throughout the country newspapers are in a fight for their lives.          Here too.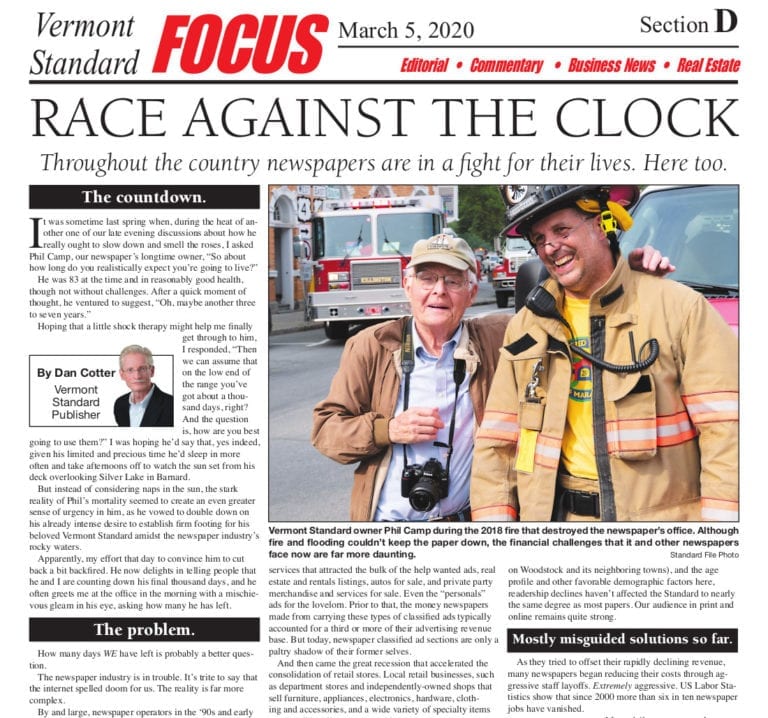 Photo Contest
June 10
9:07 am
Enter our "Pictures in the Pandemic" Photo Competition
We want to document and share how this coronavirus pandemic is being experienced by people in our own audience, in our own communities. Through their own lenses.
In the weeks to come we invite our readers and all residents of the communities we serve to submit a photograph that illustrates what life is like for you right now — to let each other know how you are feeling as we all go through this together. Or perhaps share something that gives you hope for better times ahead.
Each week we'll be accepting photo entries for our Vermont Standard Pictures in the Pandemic Photo Competition. Use your camera or phone (and your creativity of course) to snap a photo that depicts how it's going for you right now and/or what gives you hope. It can be sentimental or snarky, humorous or inspiring, symbolic or literal, or whatever you like! And please add a short caption or description that lets viewers know how YOU are coping with the effects of the pandemic and "Stay Home, Stay Safe" guidelines.
During the following week, all photos submitted during the previous 7 days will be displayed for all to see in our contest picture gallery here on thevermontstandard.com, and the public is invited to vote for their favorites (be sure to tell all your friends to vote for you!). Each week, the top vote-getter in each category will be deemed the weekly winner and receive a $100 prize! Plus, Vermont Standard editors will choose a selection of the photos submitted each week to be published in the paper.
The two categories for submission are:
How I'm Feeling Today
What Makes Me Feel Hopeful 
This is your chance to share your experience in these bewildering times with your neighbors while you show off your creativity! Feel free to enter as often as you wish. Good Luck!
VIEW ENTRIES AND VOTE FOR YOUR FAVORITE HERE
Obituaries
June 10
10:54 am
Margaret Mae Woolley
Woodstock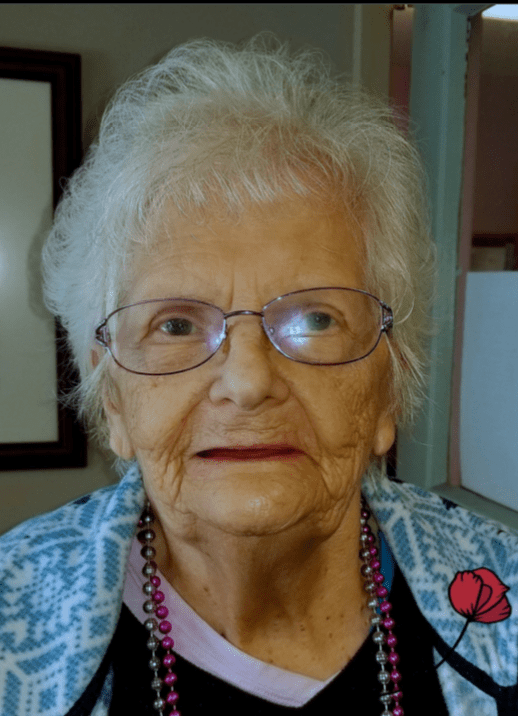 Margaret Mae Woolley, aka Peggy and Nana, 82 of Woodstock VT passed away, June 3, 2021 at Genesis Nursing Care Facility in Lebanon, NH with her family by her side.
She was born to the late Evelyn & Ed Chamberlain in December 1938. She married the late John Everett Woolley, Jr. in May, 1956 where they lived together in Woodstock, VT for approximately 50 years. Peggy is survived by her 3 children, Rosemarie Atwood (Harry) of Bradford, VT, Vanessa Ramsden (Robert) of Hyde Park, VT, and her son Clinton Woolley (Carol) of Mount Holly, VT. Peggy had twelve (12) grandchildren; Dale Woolley, Francis Baptiste, Larry Edward, John Edward, Willie Baptiste, Timothy Garrow, Weston Atwood, Alan Anocibar, Carrie Ann Francis, James Anocibar, Hayley Atwood, and Charles J. Woolley, respective spouses and twelve (12) great-grandchildren. Her siblings, Betty & Bill Baron, Jessie Smith, Kathy McGrail, Duane & Fran Chamberlain, and Martha & David Rogers. Margaret was predeceased by her loving husband John E. Woolley, Jr. of almost 51 years in 2007. Two children Anita & John Woolley, her parents and siblings, George Lambert, Rachel Lewis, Evelyn Stanley, Bill Chamberlain, Paul Chamberlain, and Jimmy Chamberlain.
What do you say about an excellent mother who not only cared for her family but multitudes of children for many local families, all of whom referred to Peggy as Nana or Mom? Peggy loved knitting prayer shawls, scarfs, and hats for the local warming tree, adult coloring, and baking. There was never a child who didn't reap the rewards of mom's homemade fudge for the holidays or a cookie jar filled with cookies. Most of all Peggy enjoyed spending time with her family and friends.
Memorial calling hours were held on Sunday, June 6th from 5pm to 7pm at the Cabot Funeral Home in Woodstock, VT. A celebration of life and burial service took place at the Underhill Cemetery, Underhill, VT on Monday June 7th at 11:00am. In lieu of flowers, donations in Margaret's honor may be made to the Alzheimer's Association, VT Chapter, or Genesis Center at Lebanon, NH.
An online guest book can be found at cabotfh.com
June 10
10:07 am
Claire Anne Dibble
Barnard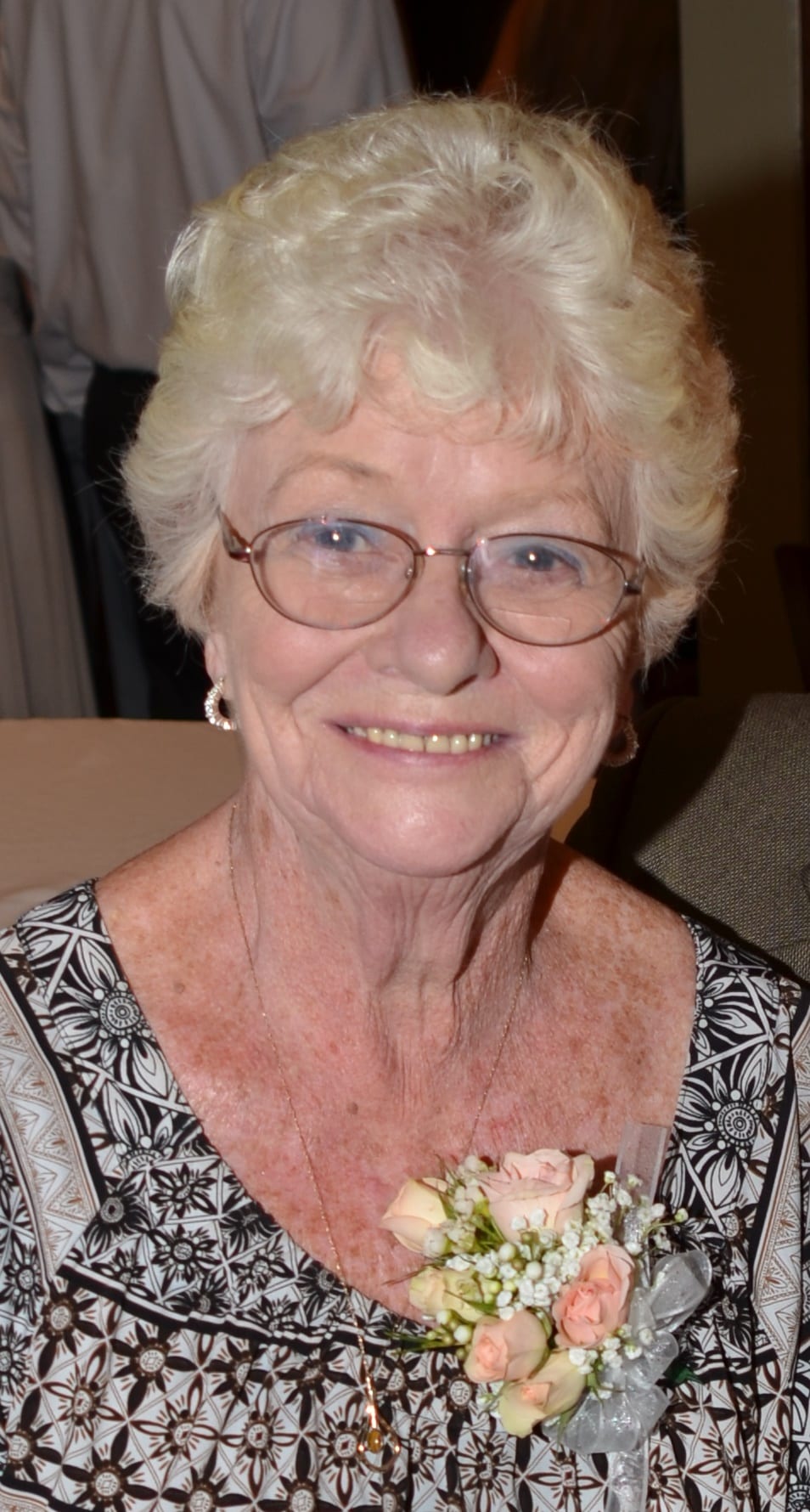 Claire Anne Dibble, 84, died peacefully on April 11, 2021 at Woodstock Terrace in Woodstock, Vermont.
She was born July 25, 1936 in Stamford, CT the daughter of Clarence J. and Nora A. (Brady) Anderson.
Spending her early years in Glenbrook, Stamford, and Darien, CT, Claire was a "soda jerk", telephone operator, and statistician for market research before dedicating herself to being a full-time wife and mother. Later in 1977, Claire became the office manager for the Boy Scouts of America in Fairfield County, CT. She and her husband John retired to Barnard, Vermont in 2000.
A lifelong volunteer and public servant, Claire was an active volunteer with the Boy Scouts of America, the St. Anne's Club at Our Lady of the Snows in Woodstock (serving as president), and for the Barnard Progressive Club (serving as president).
Claire enjoyed league bowling, especially with her husband Jack, for over 20 years. She loved playing games of all types, and was typically a winner, much to the chagrin of her opponents.
Throughout much of her life, her passion was developing, organizing, and facilitating Boy Scout leader training.  Claire was the recipient of both the Silver Beaver and Silver Antelope; highly prestigious honors, judiciously awarded by the Boy Scouts.
Claire is survived by her husband of 64 years, John "Jack" E. Dibble, Sr, her children: Karen M. Dent and husband Bill, Craig M. Dibble and wife Laura, John E. Dibble, Jr, and Keith G. Dibble and wife Kate, her 5 grandchildren; Sean, Jenni, John, III, Erin, Michael, her six great-grandchildren; Jack, Grace, Cole, Wyatt, Hannah, and Scout and numerous Grand-pets
Claire is predeceased by her sisters Ethel and Noreen and her brothers Jack and Robert
A funeral Mass will be held on Saturday, June 19, 2021 at 11:00 AM at Our Lady of the Snows, 7 South Street, Woodstock, VT
Memorial donations may be given to Bayada Hospice, 316 Main Street, Norwich, VT  05055
The Cabot Funeral Home in Woodstock is assisting the family. An online guest book can be found at cabotfh.com
June 10
12:09 am
Evelyn Geno Houghton
Evelyn Geno Houghton went home to be with Jesus on 4/29/21 in Santa Clara, CA.
"Em" was born in Bridgewater, VT on 12/25/30. She married Erlan "Rat" Houghton and lived in West Woodstock before moving out west in 1963. Evelyn is survived by her children, Janice and Steven, 2 grandchildren, and 2 great-grandchildren.
June 10
12:08 am
Karen Jay Stewart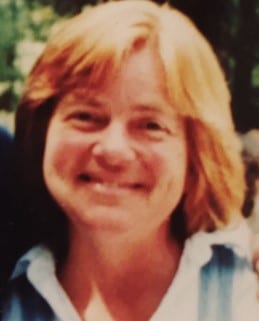 Karen Jay Stewart was a loving mother, grandmother, teacher, friend, and wife. Karen and her husband shared a deep love of Vermont, its four seasons, and the unique character of its small towns. She passed away unexpectedly on Tuesday, May 18th, 2021, at age 70.
Karen was the first daughter of Roger and Kathryn Greenslet, born in Burlington, Vermont on March 24th, 1951. Upon graduation from Manchester High School in 1969, she became reacquainted with William Stewart (they had attended elementary school together) waiting tables at Seven Central, a local restaurant. Together they moved to Vermont, married, and raised two children together: Stephen and Andrew.
With a passion for learning and a desire to teach, Karen went back to university later in life, graduating from the University of Vermont in 1993 with a B.A. in English Literature. She continued to learn, ultimately earning her M.A. in English and Communication Science and Disorder with a teaching credential. She would go on to teach literature and composition at Beloit College and Bentley University, finishing her teaching career at Norwich University as a professor in the English and Communications department. She was a favorite of the students at Norwich where she was loved for her ability to make classics of literature accessible, and for her down-to-earth, no-nonsense approach to teaching.
She loved music, reading, and going to the movies. She played piano, traveled to see her family in California, Arizona, and Massachusetts, and actively followed Boston sports teams, especially the New England Patriots and Boston Red Sox. She had a real ability to connect with young people. Her grandchildren especially got to see her playful side as she would create elaborate treasure hunts, engage in imaginative play for hours, and bake her signature ginger cookies.
Karen is survived by her sister Beth Greenslet (and daughter Jen) and her two sons, Andrew (and children Dylan, Jonathan, and Lily) and Stephen (and children Miranda, Arden, and Dashiell). An informal memorial gathering will be held on Sunday, July 11th at the Harpoon Brewery in Windsor, VT at 1 pm. In lieu of flowers please send donations to The Thompson Senior Center, 99 Senior Lane, Woodstock, VT 05091.
June 10
12:07 am
Celebration of life for Jerry Douglas Waters on June 19
Bridgewater
A celebration of Jerald "Jerry" Douglas Waters' life will be held on Saturday, June 19th at 11:00 am in the Bridgewater Congregational Church in Bridgewater, VT.
The Cabot Funeral Home in Woodstock is assisting the family
June 10
12:01 am
Jeanne Wile Merrill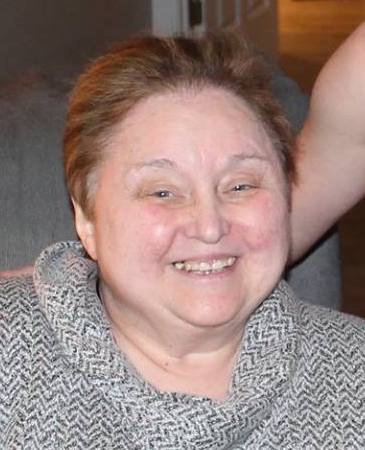 Jeanne Wile Merrill, 74, died peacefully on Sunday, May 16th, 2021 at Cedar Hill Health Care in Windsor, Vermont.
Jeanne was born on February 3, 1947 in Gloucester, Massachusetts, the daughter of Walter Lawson and Aileen Ruth (Stoddard) Wile.
Jeanne grew up in Lynn, MA and graduated from Lynn English High School in 1964. Jeanne loved Vermont and attended UVM where she majored in Greek and Latin Literature and received her BA – summa cum laude. After graduating from UVM in 1969, Jeanne married her true love and best friend, Norman. She then spent her years as a devoted mother raising her two young boys, Norman II and Richard.
In 1986, Jeanne worked for two years in admissions at Berkshire School in Sheffield, Massachusetts, and then joined the library staff. She later became the school's head librarian, where she expressed her passion for learning and the love of reading to support students in their education. During her tenure, Jeanne oversaw the library's dramatic growth and evolution into the 21st century, and at the same time continued to raise her two sons, all the while earning a Master's in Library Science from the University of Albany. She completed Berkshire's online catalog by 1994, created an impressive online database, and provided 34 computers for student use. After 27 years at Berkshire, she retired in 2013.
Jeanne was a wonderful storyteller, avid puzzler, lover of books and cats. She also loved art, cooking, mysteries, and traveling whenever she could. Jeanne and Norman both loved education and mentoring students to reach their potential. Her warm smile and motherly nature always put people at ease. Jeanne's huge heart always had room in it for everyone, whether she knew you for 20 minutes or twenty years.
Jeanne is survived by her son, Norman Williams Merrill II and his wife Jennifer Hancock; her son, Dr. Richard Mark Merrill and his wife Natalie Nagy; her 5 grandchildren: Reilly, Ty, Lukas, Kyah, and Ainsley; her sister Barbara Morin and her husband Dennis; her brother David Wile and his wife Brenda; her Aunt Joan Wile and Uncle Erwin Stoddard; as well as a number of beloved nieces and nephews, including Killy and Gabe Merrill; Russell and Amy Morin; and Kimbrough, Larry, and Julie Wile.  In addition to her parents, she is predeceased by her husband Norman and a brother, Robert Wile.
A graveside service will be held on Friday, June 4th at 11:00 am in the Riverside Cemetery in Woodstock, Vermont.
In lieu of flowers, memorial donations may be made in her honor to the Norman Williams Public Library, 10 the Green, Woodstock, VT 05091, or the Lucy MacKenzie Humane Society, P.O. Box 702, Brownsville, VT 05037
Arrangements are under the direction of the Cabot Funeral Home in Woodstock. An online guest book can be found at cabotfh.com
Business Resources
June 10
12:05 am
New marketing services now available to local businesses