News | September 21, 2023
Court filing includes supportive texts from snowboarder to fired coach
News | September 21, 2023
The Standard's "Do802" app goes live
Sports | September 21, 2023
Cross Country picks up the pace with boys and girls victories
Obituaries | September 21, 2023
Margaret Lloyd Willard
Obituaries | September 21, 2023
Theresa Rose Morin
Features | September 21, 2023
Local runners, walkers and dogs turned out for Lucy Mac 5K9
News | September 21, 2023
New logo, uniforms, vehicles for Woodstock Police
Features | September 21, 2023
Hartland's RJ Crowley staging an 'old-school murder mystery' at Kendal
Obituaries | September 21, 2023
Jerri C. Cole
News | September 21, 2023
Ready or not, here come the leaf peepers!
Input your text here! The text element is intended for longform copy that could potentially include multiple paragraphs.
News
September 21
11:52 am
Court filing includes supportive texts from snowboarder to fired coach
The longtime Woodstock Union High School snowboard coach should be reinstated to his post, according to one of the two students involved in a private discussion about transgender athletes that led to his firing, federal court records show.
Coach David J. Bloch, who was quietly fired on Feb. 9, filed a federal civil rights lawsuit against School Superintendent Sherry Sousa and the Windsor Central Supervisory Union Board (now renamed Mountain Views Supervisory Union) in July. Also named as defendants are Jay Nichols, executive director of the Vermont Principals' Association and Heather Bouchey, interim Vermont Secretary of Education.
Bloch is seeking a preliminary injunction to get his job back now because lawyers on both sides of the case have indicated they believe the case will not be ready for a jury trial for almost a year. The injunction request was moved up from October to next week.
Most of the nine lawyers listed in the case had a telephone conference call with Federal Judge Christina Reiss last Thursday, who is assigned to hear the case injunction request on Monday, Sept. 25. She urged the lawyers to be ready. Sousa, Woodstock Athletic Director Jack Boymer, and Assistant Principal Cody Tancreti, who interviewed the students, were identified by the school's lawyers as defense witnesses for the hearing. 
As part of a court filing last week, Bloch included a series of screenshots of text messages exchanged with one of the two students involved in the private conversation that led to his firing. The texts were exchanged on three separate days between Feb. 9, the night of the firing, and March 8 as the season concluded.
The girl, identified in court papers as "Student 2" thanked Bloch in a text for a "good conversation" and said it "didn't affect [her] in anyway nor the team."
She went on to say Bloch had "done so much for the team and [her]" and she wanted the coach to "get back to being [the team's] coach" because it wouldn't "be the same with out" him, court records show.
"You've done so much for the team and me  you have pushed everyone to places some of us think we can't," the team member added.
Bloch is claiming five causes of action including the lack of due process according to his lawsuit. Four of the causes focus on the First Amendment, including unlawful retaliation and prior restraint by limiting speech. 
He seeks reinstatement to the seasonal post that paid him $4,439 last winter. He also wants a lifting of a ban that he can never coach again in the district and to have all records about the termination purged.
The defendants are fighting the preliminary injunction request.
Bloch claims he was handed a termination notice by Sousa one day after the reported conversation, but the superintendent admitted the investigation had not been completed. Sousa reportedly said she did not have all the details of the Feb. 8 conversation, but Bloch would get the final report the day after the meeting, his lawsuit said. Bloch said he asked repeatedly for the report, but five months later he was still waiting.
For our full story on this, please see the Sept. 21 edition of the Vermont Standard
September 21
6:00 am
The Standard's "Do802" app goes live
Do802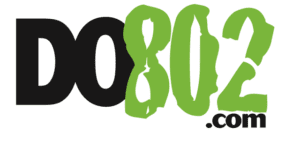 , a new service of the Vermont Standard, is starting live today. The free, web-based app features a comprehensive calendar of events and an up-to-the-minute feed of deals, discounts, and announcements posted by local businesses. Do802 was designed to help quickly connect people to everything the Upper Valley offers. From favorite restaurants, local festivals, and unique exhibitions, to last-minute discounts on specialties and handmade Vermont products, there's so much in the Upper Valley to take advantage of. Do802 offers a simple way to quickly find what to do so that residents and visitors alike can spend less time looking for their next experience, and more time enjoying it.
It's simple to use Do802. The first section is an easy-to-navigate, interactive listing of things to do for fun and fulfillment in the Upper Valley each day. The calendar on Do802 offers a great way to see what's happening, from concerts to community events to club meetings. Rather than digging through different websites, feeds, or emails, Do802's "What To Do" section offers a simple, fast, and comprehensive way to find the right experience every time.
The second part shows a rolling log of special offers and announcements posted by local businesses and organizations. It features last-minute offers (e.g., "Half off muffins for the next hour!" or "Early bird special on tickets today only."). It also includes reminders and announcements (e.g., "In thirty minutes, the band will take the stage," or "Free book signing in two hours."). Do802 is a way for businesses, both treasured and new, to instantly communicate with residents and tourists alike, giving users a chance to benefit whenever a bakery bakes too much bread or a matinee show doesn't quite sell out.
Do802 was designed by the Vermont Standard to help fund the journalism in its paper. The Standard, like all local newspapers around the country, needs additional revenue to help make up for the loss of traditional print advertising. Do802 is just one way the Standard will be deploying creative solutions to help keep its community coverage flowing. 
Do802 is a progressive web app, which means it can behave both like a website and a mobile app. Users can go to the Do802 website on any phone, tablet, or computer. On a mobile device, they can also save Do802 to their home screen, so it is easily accessible and acts just like an app. To save Do802 to your home screen on iPhones, go to Do802.com and click the share button (a square with an arrow pointing up) at the bottom of the screen. Scroll down the list of actions before tapping on "Save to Homescreen." On Android, the same thing can be done in the three-dot menu at the top of the screen.
September 21
6:00 am
New logo, uniforms, vehicles for Woodstock Police
The Woodstock Police Department is undergoing a rebranding effort under new Police Chief Joe Swanson, who started in the job in July following the retirement of former Police Chief Robbie Blish. Swanson says that the decision to redesign the logo and shield for the department came at the request of the Woodstock Village Board of Trustees.
The new design will feature a silhouette of the Middle Bridge. Woodstock native Townsend Belisle, CEO of strategic design and production agency Haystack Needle, donated his services to create the new logo. Awesome Graphics in Rutland will install the graphics onto the patrol cars later this year. The new logo will put the words "Woodstock, Vermont" into a "bolder font that's more formal and more distinguishable for the cruiser." Swanson said the cost to install the graphics will be about $1,200 each for the three patrol vehicles in the department. He noted that the design will be reflective at night and that it will "stand out and be easily identifiable." 
Swanson also said at the meeting that the department was in dire need of new uniforms. He will use the opportunity to retool the look of the uniforms, switching from the current black outfit to green. "Woodstock Police was always traditionally green uniforms and I'd like to go back to green uniforms. The officers also want to go back to green uniforms," he said.
Additionally, Swanson made a request to the Trustees to replace two outdated patrol vehicles with newer models. He said that a 2015 and 2018 Ford Explorer were due to be cycled out in 2021 and 2022, but "are still in service," adding that both "have required and will continue to require extensive maintenance." 
The new vehicles will be 2022 hybrid Ford Police Interceptor Utilities. Swanson noted that the vehicles themselves cost $36,802 each, but additional cost comes with outfitting the cars for police use, such as installing radars, dash cameras, and radios. 
Swanson said that there is $20,000 in the department's capital reserve, as well as $20,000 allocated for vehicle purchase for this fiscal year, but that each outfitted police vehicle will cost $60,504. He said that as a result, the department will need to finance the purchases. 
The trustees voted unanimously to approve the purchase. Swanson said he expects to roll out the new graphics, uniforms and vehicles sometime in November of this year.
For more on this story, see the Sept. 21 edition of the Vermont Standard.
September 21
6:00 am
Ready or not, here come the leaf peepers!
Woodstock officials planning for annual influx of leaf-peepers
At their regular meeting on Tuesday evening, Sept. 12, the Village Trustees rehashed many of the same foliage season-related topics they've discussed for the past several years. It's a seemingly redundant rite of passage for Village leaders, who annually must wrestle with all the issues that arise during the peak foliage season, which runs from the first day of autumn on Sept. 21 through Indigenous Peoples' Day weekend — Oct. 6-9 this year — and on through the following weekend, ending Oct. 15 this time around.
"Every year, similar things happen for foliage time," Trustees Chair Seton McIlroy said at the outset of the Village governing body's discussion on Sept. 12. "We've had a lot of discussion about how we can manage foliage better for residents, businesses, and visitors. The main areas that we have talked about are possibly adding additional bathrooms, better signage, greeters, and then anything else we can think of." 
On the bathroom front, the Trustees chair agreed to explore the cost of renting several individual port-a-lets for the fall holiday weekend as well. They would likely be placed behind the Windsor County Courthouse, as was done for the Bookstock literary festival in June. McIlroy also said that Village authorities and the Chamber were trying to be sensitive to regular concerns voiced each year by the staff of the Norman Williams Public Library that the library's restrooms are overrun and frequently damaged each year by leaf-peepers seeking to go to the bathroom.
The question of adequate signage during foliage season, particularly signage that directs visitors to the tucked-away-from-public-view Welcome Center and its information desk and public restrooms on Mechanic Street, was also up for discussion. Chamber of Commerce Director Beth Finlayson noted that signage size and sandwich boards are strictly governed by the Village zoning regulations, so added or improved signage continues to pose challenges, especially during a time when thousands of out-of-towners descend upon the community that markets itself as the quintessential New England village.
Better means of demarking crosswalks off the Village Green are also needed, Finlayson said. McIlroy raised the issue of what can be done to prevent people from stopping their cars and parking in nearby no-parking zones to snap photographs of the iconic Middle Covered Bridge. The Trustees and Municipal Manager Eric Duffy are exploring options for monitoring and controlling traffic in the vicinity of the covered bridge with Woodstock Police Chief Joe Swanson.
The Trustees also agreed to explore the possibility of having food vendors operating on The Green on Sundays and Mondays during the three-to-four-week foliage period. There is a dearth of dining opportunities in the Village on those two days, when many restaurants, cafes, sandwich shops, and other eateries are closed. 
"There has been a healthy response from both nonprofits and for-profits interested in providing food on Sundays and Mondays this year," Duffy said Tuesday afternoon. "The Trustees are currently reviewing a potential process for granting a variance and allowing permitting. They're likely to schedule a special meeting on the subject soon, because foliage is almost upon us."
The selectboard rapidly agreed to the fall foliage season closure of Cloudland Road in Woodstock, subsequent to neighboring Pomfret's decision to close the road and stem the hordes of leaf-peepers, social media shutterbugs, and Instagram fashion photo aficionados who annually descend upon Pomfret, Sleepy Hollow Farm and Jenne Farm by the thousands each year to document what is widely believed to be the most photographed single location in Vermont — a setting surrounded by private properties that have been increasingly vexed by uninvited, autumnal visitors in recent years.
For more on this story, see the Sept. 21 edition of the Standard.
September 21
6:00 am
Area child care facilities making good use of EDC funds
With the new school year underway, many of the Woodstock area's littlest ones are also back in child care and afterschool programs. According to area child care providers, they are able to offer more services to a growing number of students thanks in part to an influx of funding from the Woodstock Economic Development Commission (EDC).
Coming off the one year anniversary of its opening in June, Bridgewater Community Childcare (BCC) is expecting to enter a strong second year thanks to $100,000 in funding from the EDC. Program director Kristiana Birmingham said the facility opened its second classroom on Sept. 1, increasing capacity from 14 to 30 students. But it didn't stop there.
The grant has allowed for BCC to become a year-round facility serving children six weeks old to 5 years old, Monday through Friday. It has also given them the ability to add their "infant classroom, toddler classroom and preschool classroom" while entering the final stages towards completion of a new "Afterschool Care" program for preschool children through second grade, said Birmingham.
The newly opened Mill School in Woodstock has come to life with the support of funds from the EDC, according to founder Caroline Olsen. She said that all funding for its programming, a total of $94,679, will be phased out in three stages by the end of October given increases in the number of students.
Olsen said there were more than 50 families with children on the list for attendance, eight of whom were enrolled immediately. An additional four children will be enrolled by the end of September. She said the center recognizes the "immediate need for aftercare for pre-K children" and is determined to meet that need. That includes figuring out how to provide transportation for enrolled students from Woodstock Elementary School to the Mill School. "We have been working hard with the district to try to come up with a solution," said Olsen.
Nonetheless, the center is fully staffed with three full-time and one part-time employee for its currently enrolled children, while an additional three full-time employees are on deck for when enrollment increases, said Olsen.
With $30,000 in funding from the EDC, the team at the Community Campus (TCC) has been able to expand by adding a full-time program coordinator, Suzanna Marshall, said the facility's program administrator Logan Radde. Marshall is bringing more than ten years of early childhood care and her background in art to TCC, which Radde said has "increased the quality and experience for everyone involved."
Funding also allowed TCC to hire a part-time teacher aide from Woodstock Union High School, increase the average number of students at its summer camp from 11 in 2022 to 19 this past summer, and to bolster Radde's involvement in school affairs.
Enrollment at TCC has also been expanded thanks to EDC funding. The facility now serves an average of 22 students per day, an increase from 17 last year, according to Radde. A total of 38 students have been enrolled over the course of the school year, with all students being broken up into five eight-week sections.
For information about this, please see the Sept. 21 edition of the Vermont Standard.
Features
September 21
6:00 am
Local runners, walkers and dogs turned out for Lucy Mac 5K9
West Windsor
Lucy Mackenzie 5K9 raises money for vital shelter work
Fundraising to support the Lucy Mackenzie Humane Society's efforts to protect dogs and cats is a regular challenge, but the organization's 5K9 race and one-mile walk is an annual event where the community can help the organization reach its financial goals while having fun outdoors. Last Saturday, trail runners and walkers gathered once again at the Ascutney Outdoors Center to do their part in achieving that mission.
Prior to the start of the race at 10:30 a.m., Jackie Stanley, Lucy Mackenzie's Executive Director, welcomed the crowd. "I'd like to thank you all for being here in support of the animals. This is one of my favorite events and this trail is one of my favorite trails, but you will never find me running it," she said, drawing a wave of laughter. "I believe this is our 14th annual 5K9 and our eighth year here at the trails, so we love it and we appreciate all of you," she concluded.
As the race began, the crowd moved downhill and quickly dispersed, since some were running solo, some running with dogs, and some chose to walk. Less than a half-hour later, the first runner crossed the finish line. With a time of 27 minutes and 47 seconds, Alyssa Anderson took first place overall. A frequent trail runner and visitor to Mt. Ascutney, Anderson ran the course first as a warmup, then for the race, and was contemplating doing it a third time as a cool-down. Her prize was a limited edition Ascutney Outdoors tumbler, which was presented to her by Stanley.
Later, Erin Mohr of Brownsville and her friend Joan Seward's dog, Ebenezer Scrooge, managed to finish as the first person/dog team. Once it was over, Ebenezer was more interested in drinking some water rather than picking up a prize, while Mohr showered her partner with affection. 
Stanley commented after the race, "[This is] one of our favorite events in the organization. It's our second-highest fundraising event of the year. The funds go towards supporting the animals at Lucy Mackenzie Humane Society as well as our community programs." Those programs include the pet pantry, low-cost spay and neuter clinics, and a kids' camp. Then there are the everyday needs, such as food and blankets for the shelter's current residents as well as the facility's maintenance.
"Fundraising events like the 5K9 and our other events are really vital to us continuing to operate. It's all made possible by our supporters, some of whom are out here running today and those who have given sponsorship funds." Stanley estimated that there were 65 people in attendance between the race and the walk. "
For more on this story, see the Sept. 21 edition of the Vermont Standard.
September 21
6:00 am
Hartland's RJ Crowley staging an 'old-school murder mystery' at Kendal
Hartland resident RJ Crowley is no stranger to the murder mystery genre. He has been involved in murder mysteries since his time as an actor in New York City, and, in the Upper Valley, he has staged performances at Twin Farms in Barnard, the David Sumner Mansion in Hartland, and aboard the Green Mountain Railroad. He is now bringing his murder mystery actors to the Kendal at Hanover retirement community on Saturday, Oct. 7. 
Crowley said the production should be both a form of entertainment and recreation for the community's residents. The performance is designed specifically for only residents of Kendal, said Crowley, who writes his murder mysteries with the "idea of catering to the particulars of the client." Therefore, it's not coincident that this upcoming production centers around the "First Annual Senior Spelling Bee" at Kendal. 
Actors will blend in with the rest of the senior center in its auditorium, and then be called up to the stage to compete. But things will start to go wrong soon. "Five to ten minutes into the spelling bee somebody gets murdered, and then after that, another person gets murdered and the next thing you know all hell breaks loose," said Crowley. As a result, guests will need to think quickly on their feet to solve the mystery, employing improvisation tactics just like the actors. 
Part of the enjoyment of murder mystery productions for Crowley is tied to the immersive experience of the production, where suspicion lurks all around and anybody could be the perpetrator. 
"No one's ever really sure who's a guest and who's actually an actor playing a guest, which makes it a lot of fun because, therefore, everyone in the room is a suspect," said Crowley. "If you can imagine a live game of Clue, or any murder mystery written by anybody, especially like Agatha Christie…you just take those murder mysteries and you embed them into a live environment and create an interactive dynamic between the actors who are playing the suspects." 
With humor to take the edge off the specter of death, the experience should ultimately be a fun event with over-the-top characters and comical occurrences with some of the region's best actors. To learn more about Crowley's work, visit rjcrowleyproductions.com.
For more on this story, see the Sept. 21 edition of the Vermont Standard.
September 21
6:00 am
Documentary celebrates the vanishing architecture of rural Americana
Local devotees of fine art photography, documentary film, rural Americana, and oral history are in for an extraordinary treat in early October.
"Vanish: Disappearing Icons of Rural America," a compelling, visually arresting new documentary film written and directed by Shelburne-based commercial and architectural photographer turned fine artist and filmmaker Jim Westphalen will be screened at the Town Hall Theater in Woodstock on Saturday evening, Oct. 7. 
Redolent with stunning images of beauty and decay, the film — equal parts cultural geography treatise, folk architecture study, and passionate ode to rural America and its people — had its world premiere at the Middlebury New Filmmakers Festival in May. "Vanish" tells the story of Westphalen's nomadic and idealistic quest to document quintessential structures that are steadily decaying and disappearing from rural America: the weathered, often dilapidated and collapsing yet powerfully evocative barns, coal sheds, one-room schoolhouses, prairie churches and other architectural ephemera before they disappear from pastoral viewscapes. Area residents may know him from his 2021 exhibit at Billings Farm & Museum titled "Voices from the Land."
"I moved to Vermont from Long Island back in 1996," Westphalen said in a phone interview on Sunday afternoon, speaking of the roots of his love for iconic rural architecture. "Ever since I was a kid, spending summers with my grandmother in the Poconos of Pennsylvania, I was always enamored by old barns, one-room schoolhouses, and old buildings. There was just something there that innately interested me. When I moved to Vermont, I was immediately drawn to the countryside and all those same structures that I had fallen in love with as a kid."
While Westphalen began building the body of work documented in Vanish and in an accompanying, self-published book of his photographs nearly two decades ago, it wasn't until recent years that the concept of the documentary film began taking shape. He stepped down from his commercial photography business four years ago to do fine art photography full time.
Westphalen crafted the Vanish film with a wealth of other creative artists, including his photography studio manager Bill Killon, who joined Westphalen in the editing suite, and part-time employees and camera operators Lenny Christopher, Ivar Bastress, Nathan Norby, and Kurt Weilland, whose cinematographic skills and deft use of drones for sweeping aerial shots of rural landscapes are breathtaking. A young composer from Burlington who now resides in Philadelphia, Christopher Hawthorn, composed the film's soundtrack, which brilliantly complements both Westphalen's richly textured images and the impressive cinematography, thanks especially to Killon's sensitive sound editing. Members of the Vermont Symphony Orchestra performed Hawthorn's lush, classically tinged score, often in a quartet format.
Westphalen takes pains to speak about the differing perspectives and aesthetics he brings to bear when taking photographs in rural Vermont or in the wilds of Montana. "As I started amassing this portfolio of work, I realized I was in this race against time and the elements to capture many of these structures."
For more on this story, please see the Sept. 21 edition of the Vermont Standard.
September 21
5:45 am
Woodstock friends remember John Mathews
By Tom Ayres, Senior Staff Writer
"He taught me a lot, just by his example, about being a good person."
When veteran NBC-TV newsman John Mathews and his wife, Patsy, moved to Woodstock from the Washington, D.C., area in 2002, joining their longtime friends from the media world, Bob and Honoré Hager, the community was blessed with two engaging, endlessly inquisitive and devoted community servants who became fast friends with all who grew to hold them dear.
John Mathews — celebrated journalist, raconteur, writer, lifelong learner, world traveler, dedicated volunteer, and family man — died on Sunday, Sept. 3, at the age of 88, following a long battle with cancer. John has joined his beloved Patsy, who passed away in 2018, reaping whatever fitting rewards the afterlife holds for two such spirited and treasured human beings. Longtime friends of John's from his lengthy media career and his last two decades in Woodstock paused last weekend to honor the memory of their friend and colleague. 
Before sharing heartfelt remembrances of John, however, it's important to note that those two worlds — the world of the national and international media and of the Upper Valley — intersected profoundly. John and Patsy retired in the Upper Valley because of their decades-long close friendship with the Hagers — Bob and John first met nearly 60 years ago when the two lifelong friends were working for rival news organizations in Washington. Both moved on to work for NBC for many years. That's where they befriended another noted newsman, Sandy Gilmour. And in 2007 — five years after John and Patsy Mathews retired to the Upper Valley to join their friends the Hagers — Gilmour and his wife Karen, a print journalist, bought a home in Woodstock as well.
"Karen and I got to know John and Patsy after we moved to D.C. in 1989," Sandy Gilmour wrote in an email on Sunday. "Then, starting in 1991, John and I worked together daily at the NBC News Channel in the Washington bureau until he retired in 1998. John was my producer. In TV news, a producer handles all the logistics — copy edits, fact checks, gathers the video and the sound bites and edits them, and gets the tape to the control room to send to the stations — on time!" Gilmour noted.
Together, Mathews and Gilmour covered the "Washington story-of-the day," feeding stories to NBC affiliate stations nationwide at multiple times each day, targeting the local evening and late-night newscasts nationwide across four time zones. The duo reported on the George H.W. Bush and Bill Clinton White Houses, the Newt Gingrich-led Republican takeover of the House of Representatives, presidential primary campaigns in Iowa and New Hampshire, Republican and Democratic national conventions and debates, the Clarence Thomas hearings when Thomas was named to the Supreme Court by Bush in 1991, and virtually every State of the Union address in the 1990s.
"John was a wonderful friend and colleague," Sandy Gilmour offered. "At NBC, we worked on stories every day for seven years. John had a keen intellect, an eye for the heart of a story, and the best quotes, and was superb in the edit room, selecting scenes and sound bites. Even when I would be late getting a script to him on tight deadlines, he was unflappable," Gilmour continued. "Our friendship of course carried on in Woodstock, and I will miss emailing back and forth, exchanging ideas, talking politics, and enjoying his sharp wit — as usual packing a lot of thought into an economy of words. My producer has left the studio."
Bob and Honoré Hager provided the gateway through which both the Mathewses and the Gilmours became cherished friends and colleagues of community leaders and neighbors in Woodstock and throughout the Upper Valley. The longtime owner of the venerated former Woodstock Pharmacy, Gary Smith, and his wife, Betsy Siebeck, spoke of their fondness for John Mathews in phone conversations last weekend.
"We all became good friends after meeting through the Hagers," Siebeck recalled. "We did a lot of things together — going on vacations and things like that, with lots of wonderful memories. John was intelligent — brilliant even — and generous," she continued. "He wanted to help people all the time. He was with Meals on Wheels for years. And another memory that I have of John is that after [Tropical Storm] Irene, he was down at the mobile home park in Woodstock, shoveling mud day after day after day because the park got nailed in Irene. That's just who he was — an incredibly giving person."
Speaking of some of the travels she and Smith undertook with the Mathewses, Siebeck said "Gary and I are dog people and so were John and Patsy. We took a vacation to Maine to a place that was really dog-friendly and of course it was cold and cloudy, but we took walks on the beach with our dogs because it didn't matter what the weather was — we just laughed a lot, enjoyed good food, and had a wonderful time together. We also went to the Caribbean, to the island of Anguilla. It was just seamless to travel with them. It was just so easy because we really liked one another. We all laughed easily and didn't get uptight about things."
For his part, Smith spoke warmly about his friend John on Saturday night. "John was my good friend," Smith said. "We had many wonderful experiences together, both alone with John and with John and Patsy together." Recalling several of those trips to the Maine coast, Smith also talked of his friend's love of dogs. "He had a series of standard poodles and we had a poodle cross and we'd just take them out on the beach and have a great time together," Smith said, laughing.
"I'm kind of a solitary person. I probably would never have made the friendships that I had with John — and with Bob Hager and Sandy Gilmour — if it weren't for our wives being such good friends," Smith continued. "But as a result, we had a group of guys — there were the four of us plus Rick vonUnwerth, who passed several years ago — and we'd have lunch together regularly. They all had these interesting backgrounds and there I was, the simple Vermont person who grew up in White River Junction. I was sort of the misfit among the literary people I had surrounded myself with. John would use me as a barometer of what was happening in the Village. Every time we'd get together, he'd ask me what was new, what was going on in the community. We were just the best of pals. We called that group 'The Geezers.' I never really liked that name, perhaps because I'm growing old, but John and the others coined it. So that was us — The Geezers."
Smith also spotlighted his friend John's many years of service to the Meals on Wheels program at the Thompson Senior Center. "He taught me a lot, just by his example, about being a good person," the former Woodstock Pharmacy proprietor said. "People that do that for you play a really important role in your life. That's absolutely the best summary I can give you about his life," Smith concluded.
Contacted at the Thompson Senior Center last week, Executive Director Deanna Jones spoke of all that John Mathews meant to the Meals on Wheels program and the many seniors he assisted through it. "Not long ago, we recognized John as being one of our longest-serving Meals on Wheels drivers at 15 years and counting," Jones noted. "He was still delivering meals just a year ago in August and logged more than 1,500 hours delivering Meals on Wheels. He noticed needs and quietly shared them so they could be attended to. He was thoughtful and supportive of the staff and always a joy."
In an article in the Standard published as the Meals on Wheels program emerged from pandemic-era restrictions in March of 2021, Mathews spoke for himself about the pleasure he derived from volunteering with the program. "It's satisfying to help out this way," the dedicated volunteer offered. "I've gotten quite friendly with some people. In the past, before the present restrictions, I've had people who were quite cordial — you spend some time with them, get to know them, and it's really rewarding."
Meals on Wheels and the Thompson Center were not the only Woods
tock institutions that merited Mathews' attention. Over the past few years and despite his worsening illness, he moderated panel discussions at the Norman Williams Public Library on the role of the media in contemporary American life. Those programs included Bob Hager, Sandy and Karen Gilmour, and representatives of the Standard, Valley News, and VT Digger. Mathews also played a signature role in helping to foster and promote one of Woodstock's signature annual gatherings — the Bookstock Festival of Words.
"John was the first person I met when I moved to Woodstock in 2005," Peter Rousmaniere, the co-founder and chair of the literary festival recalled last Sunday. "We worked together on Bookstock for about ten years. He used his journalist's skills to write these very clever profiles of the authors who were coming to Bookstock. These made our lives and the lives of the media we shared the stories with so much better. The zinger for me is the fact that he applied these very high-quality journalism skills to help further the arts and culture in Woodstock. John and Patsy were just a terrific couple," Rousmaniere concluded. "They were the kind of people who make a community by being so outgoing and accessible."
Mathews' son — "John the younger," as some call him — recalled his father's friendly, open-minded, and inquisitive nature during a conference call that included his older sister, Suzanne, on Saturday night. The younger John Mathews is the Head of the Middle School at the Potomac School in McLean, Va., and Suzanne Mathews teaches at the William Monroe Trotter School in the Boston neighborhood of Dorchester.
"Dad wasn't a joiner," Suzanne Mathews offered. "He always said he didn't want to be on a board. He was more of a volunteer who liked to do things to be active, like Meals on Wheels. He tutored at a White River school, where he led a reading lunch with reluctant readers. He was a guardian ad litem for years."
It's not surprising that both Suzanne and John Mathews became educators, given the influence of their father and his warm embrace of learning about humankind in all its myriad forms.
"After dad died, I told my students a story that Suzy knows well," John Mathews said. "We were on Cape Cod, vacationing. Our dad and stepmother took us for two weeks' vacation every single summer. It's ironic that we never went to Vermont, but we never did. We went to Cape Cod and to Maine, New Hampshire, and Delaware. And wherever we went, there would always be an episode or two when all of a sudden, we were asking, 'Where's Dad?' We'd be sitting in the car and wondering where he was. I remember vividly this one time on Cape Cod where he was getting lobster for dinner. He finally came back after something like a half an hour of just chatting with the lobsterman.
"Essentially what he was doing was what we called 'the third degree.' He was just asking him questions about all the different things about what the lobster trade was like and how it was going," John Mathews continued. "And then he told us, with incredible glee, about what the lobsterman's life was like. And we didn't give a damn, you know, because we were kids, right?
"But when you think about it, nowadays cultural competency is the state of getting to know people and asking them about themselves. That was always our dad," he concluded.
A memorial service for John Mathews will be held in Woodstock on a date yet to be determined.
Sports
September 21
6:00 am
Cross Country picks up the pace with boys and girls victories
Saturday, Sept. 16 was a big day for Woodstock's Cross Country teams on the very flat, fast course at Poultney, which the teams came to think of as "2.62 miles" in the spirit of WUHS Co-Coach Abbie Castriotta's first marathon happening simultaneously up at Island Pond. On athletic.net, the course is listed as 2.75 miles, which explains in part the very fast finish times, all around! 
Woodstock's boys cross country team secured their first victory of the season, with James Underwood leading the way (first place, 14:38), and newcomers Jack Quicker (16th, 19:39) and Logan Martes (17th, 19:40) rounding out the varsity top 7 in that race. Senior Keller Pauly was fourth overall in 17:02, followed closely in strong-pack style by Captain Owen Courcey in fifth in 17:10. Rounding out the top four for team scoring (as ruled by small school competitions at the host's discretion), freshman Nick Cellini had a superb race in 17:48, seventh place overall, with newcomer Dexter Namkung grabbing Woodstock's fifth runner spot in 18:42, 12th place overall — just outside of the chocolate, which went to the top ten finishers in each race. Team scores for the high school boys varsity race ran as follows: Woodstock in first place with 17 points; Otter Valley in second with 34 points; Mill River and Mount St. Joseph's in third with 38 points; Arlington in fourth with 85 points; Long Trail in fifth with 98 points; Poultney ranked incomplete.   
Woodstock's high school girls race at Poultney also showcased some of our new-to-XC runners finding their strides at the varsity level. Wow! Holding their experienced cruises, top finishers Izzy Cellini (first place, 17:49), Captain Logan Knox (second place, 18:18), and Myra McNaughton (third place, 19:09) took the race out across basketball courts, around tennis courts and into the woods, out to a field, up to a bike trail and back again for a second loop with a few other divertissements marked by orange arrows that highlighted the one rocky hill on the course. Captain Lila Beckwith (fifth place, 19:59) was back in the running after a week "under the weather" and captured the ever-important fourth spot. Another freshman rising star on the trail, Pippa Shaw finished eighth overall (Woodstock's fifth-place finisher in 20:46), while veteran Bethany Thorburn, a great pack-mate, took tenth overall (21:04), putting Woodstock's top six "in the chocolate" that went to top ten finishers. Bizzy Tindall rounded out Woodstock girls standard number of varsity finishers with her 12th place finish overall in 21:59, sending out a pretty big smile as she rounded the last field into the finish, past the basketball and tennis courts, just one more time. Also appreciating the somewhat quirky, but definitely most flat course we've ever been able to offer the team in Vermont, were twins Farren and Ella Stainton, who finished their second race of the week in 16th and 19th places (23:48 and 27:41, respectively). Two freshmen, Lucia Beckwith and Anna Young, hope to be back and ready for the Freshmen Girls Race at the Amherst Invitational next Saturday, Sept. 23 at Hampshire College, where all high school teams will race. Girls Team scores for the high school girls race ran as follows: Woodstock in first place with 11 points; Mill River and Mount St. Joseph's with 32 points; and Long Trail, Arlington, Otter Valley all competed but did not have four scoring runners.
On the middle school side, both the girls and boys turned up several degrees more aggressive than their first race, just four days earlier at Thetford. Nat Holland was Woodstock's first finisher in the top ten, capturing ninth place on the 1.7 mile course in 14:38. Just "outside" of the chocolate, Nathaniel Jenne had a great race, covering the trails in 15:04 (11th place), followed by Charlie Davis who finished with a smile for this race in 21st place (17:37). Gus Tucker (24th) rounded out the scoring for Woodstock Union Middle School boys, with "The Quote of the Day:" "You know, it's not so much about the time you make it in — it's about MAKIN' IT!" Good advice, especially for anyone new at anything new! Woodstock Middle School Boys finished in fourth place with 65 points. Fair Haven won with 21 points, followed by Manchester with 33 points, and Long Trail with 51 points; Mill River, Arlington and Leland & Gray also competed but with fewer than four runners each.
In the middle school girls race, Ruth Quinn-Stallard was Woodstock's first finisher, taking 9th place (another chocolate bar!) in 17:39. About a minute behind, Alyssa Charbonneau finished stronger than ever in 11th place (18:40), with teammate Heidi Thompson (16th, 20:15) also showing good striding grit, and more confidence than her first race last week. Woodstock Middle School girls did not have a scoring team for this event at Poultney, nor did Manchester, Otter Valley, and Mill River, leaving Long Trail at the top with 22 points and Leland & Gray in second with 40 points. 
Provided by WUHS Cross Country Coach Martha Perkins
Video features
September 21
5:45 am
Interview with new Woodstock Police Chief Joe Swanson
September 21
5:00 am
See WCTV's incredible video of the recent flooding in our area
Obituaries
September 21
7:46 pm
Margaret Lloyd Willard
Margaret Lloyd Willard, 96, formerly of Princeton, NJ and Pomfret, VT, passed September 8 at her home in Scarborough, ME. Peg, as she was known, was born, raised and educated in the Philadelphia area, daughter of Joseph David and Mary Watters Lloyd.  She is survived by her sons Bruce and Glenn, their wives Jodie and Liz, and 3 grandchildren – Liv, Savanna, and Sierra Willard.
A graduate of Temple University with a degree in Physical Education, she was a true force of life and enjoyed skiing, hiking, snowshoeing and bicycling well into her 80s.  But it was animals and the natural world of New England that gave her the greatest joy.  She cultivated beautiful gardens in Vermont and Maine and was a tireless advocate for dogs and wild animals around the world.
She and her beloved husband, Jess, were married for 66 years. She will be remembered by those who knew her for her warmth, elegance, creativity, addiction to fun, and infectious sense of humor.  At her request, there will be no local memorial service. She will be laid to rest in East Barnard in Vermont, under the sugar maples.
Online condolences may be expressed at www.hobbsfuneralhome.com.
September 21
6:05 am
Theresa Rose Morin
BROWNSVILLE –
Theresa Rose Morin, 85, died at her beloved home on Saturday, September 9, 2023. She was born in Waterbury, CT on March 10, 1938, the fourth of six children to Phillip and Irene (Charbonneau) Morin. She witnessed the difficulties that her mother faced raising a family while suffering a chronic, debilitating illness and at an early age became her mother's caregiver, a role that she continued until the end of her mother's life. She also had a love of horses and in her spare time as a young woman, she could be found riding her horse with her friends.
As an adult in Connecticut, she enjoyed her career at Pratt & Whitney as a member of a team manufacturing aircraft engines. When not spending time with family at home, any spare time involved taking dogs on walks or horseback riding in Litchfield and long drives to the countrysides of Connecticut. On weekends, she and her daughter fell in love with Vermont as they explored the countryside by car and in 1988, they moved to Vermont permanently, first to Hartland and later Brownsville. Theresa loved everything about Vermont. Continuing the drives to explore the beautiful areas with her daughter, or the new friends she met through the grange and town suppers.
She spent as much time outdoors as possible: trading plants with other gardeners, walking in the woodland paths and trails, and carefully tending heirloom varieties of roses and other flowers in her ever-expanding gardens around the house. She was an avid bird watcher and nature lover. Her loves were her dogs, especially her Pembroke Welsh Corgis, Schipperkes, and German Shepherds, and at one point a Great Dane. Her cats, including Maine Coon, Siamese, and several rescues, either she or her daughter brought into the house. She also got to enjoy her barn with various horses, chickens and cats that were part of their family through the years.
When the weather brought her inside, she enjoyed taking time to knit intricate and challenging sweaters, blankets, and other items for friends and family. These items are now cherished heirlooms that symbolize the love and care Theresa had for those dear to her. She was a dependable contact by phone for several family and friends as a mother figure with positive encouragement through tough times, and a happy voice to chat with when you had good news. She remembered every birthday with a card and a little surprise.
Her Catholic faith was important to her from a young age; she prayed the rosary frequently and was an active volunteer in her home parish of St. Francis of Assisi in Windsor until her health made it difficult for her to travel.
She is survived by her daughter, Victoria J. Morin of Brownsville; one sister, Joan Susarchick of Wolcott, CT; German Shepherd Dogs, Orsunn and Lou; cats, Mona and Henri who kept a careful and close watch, and were her constant companions. She also leaves behind Anne, who has been part of the family since the Morin ladies arrived in Vermont, along with other relatives and friends. A special thank you to all of the caring wonderful people at Bayada Hospice. She was preceded in death by her parents and four siblings, Thomas Morin, Shirley Dollinger, Dotty Cote, and Edward Morin.
A funeral Mass was held on Tuesday, September 19th at the St. Francis of Assisi Catholic Church in Windsor, VT. Memorial donations are appreciated to the Bayada Foundation or the Lucy Mackenzie Humane Society. Knight Funeral Home of Windsor, VT has been entrusted with arrangements and online condolences may be made at www.knightfuneralhomes.com
September 21
6:00 am
Jerri C. Cole
Jerri C. Cole of Barnard and Woodstock, Vermont, died on September 8, 2023, at the Jack Byrne Center for Palliative & Hospice Care after a short period of declining health due to amyotrophic lateral sclerosis (ALS).
She was born Jerri Anne Colby, daughter of Evan and Jeannine Colby of Woodstock, Vermont, and grew up farming alongside her father and three older sisters (Janice Rogers, Joanne Logan, and June Meek) at the King Farm. Jerri attended elementary through high school in Woodstock and graduated from WUHS in 1973. She attended Post Junior College, obtaining an associate's degree in recreation leadership. She was employed as a classroom paraprofessional by the Barnard School District for 26 years, sharing her love of music and recreation with her students.
Jerri married the dork of her dreams, Andrew Cole, also of Woodstock, on 7/10/1976. Together, they raised two children, Matthew (Kristina) Cole of Woodstock, NH and Leah (Chad) Cochrane of Bow, NH. She has three beloved grandchildren, Rorie (19), Cole (16), and Sawyer (10) Cochrane.
Music was always Jerri's passion and she was a lifelong musician, with the gift of being able to learn nearly any instrument. Most recently, she was a member of the Panhandlers Steel Drum Band, with her final performance as part of the Woodstock Alumni Day parade for her 50th high school reunion.
Jerri was very grounded in her faith and was a member of First Congregational Church of Woodstock for over 50 years. Through the years, Jerri was very active in serving as a Sunday School teacher, Awana leader, high school youth group leader, and member of the flower, library, and music committees.
Jerri enjoyed traveling and camping with her family. As her children grew up, she and Andy completed several biking journeys around Vermont and Prince Edward Island. She will be remembered as always supporting and uplifting those around her, from helping Andy run several businesses, to caretaking for her parents' property for many years. She particularly loved playing games, eating ice cream for dinner, reading, almond croissants, weed-whacking, growing plants, and taking family photographs.
She was preceded in death by her father, Evan E. Colby.
The family welcomes anyone who would like to share in a celebration of Jerri's life to attend a service that will be held at the Woodstock Congregational Church on Sunday, October 8, 2023, at 3:00 p.m. Reception to follow.
It was Jerri's wish that any memorial tributes be made in the form of charitable donations to St. Jude's Children's Research Hospital.
"And when my task on earth is done,
When, by Thy grace, the vict'ry's won,
E'en death's cold wave I will not flee,
Since Thou in triumph leadest me."
An online guestbook can be found at cabotfh.com.
September 21
5:30 am
Charles 'Charlie' Astbury
Charles passed away peacefully surrounded by family on September 7th in Woodstock VT.
Born in March 1937, to Blanche Westcott and Charles Astbury at their farmhouse on the North Bridgewater road where he resided for over 84 years, Charles was the oldest of six siblings.  He attended Woodstock High School and was captain of the football team in 1954.
Upon graduation, he volunteered for military duty attending the Airborne school and becoming a member of the 11th Airborne Division (Angels) in Fort Campbell Kentucky. He was soon deployed as a paratrooper to North Germany where he served two years. At that time Germany was still trying to recover from the Second World War.
Returning to his family home, he soon met and wed his bride Hilda Harriman. They recently celebrated their 65th wedding anniversary.  Charles worked a variety of jobs in his lifetime, he was a farmer, butcher, managed building and grounds, co-owned a grocery store, and served his community volunteering for various organizations. Charles enjoyed spending time with family, was an avid gardener, hunter, enjoyed reading, and loved Vermont/Bridgewater history and fellowship at the Congo Church in Woodstock.
He is survived by his loving wife Hilda, brothers Nic and Ted, daughter Karen Sanderson and her husband Ron of Reading, VT, and his son Stuart and his wife Sheri from Bridgewater, VT. Four grandchildren, Kristine, Michael, Stephen, and Spencer. Four great-grandchildren, Kayla, Kolton, Dublin, and Roman. Two great-great-grandchildren, Beau and  Evelyn, along with many nieces and nephews. He is predeceased by his parents, brothers Bobby and Chris, and a sister Penelope.
A memorial service will be held at the Woodstock Congregational Church on Thursday, September 14, at 5:00 p.m.
In lieu of flowers, memorial contributions may be made to the Homestead, 73 River Street Woodstock Vermont 05091
An online guestbook can be found at cabotfh.com
September 21
5:30 am
Maura King Scully
Maura King Scully passed away peacefully on August 25, 2023, at home in Woodstock, Vermont, with family and close friends by her side. Maura was adamant that she did not battle cancer, that she was not a warrior. Instead, she said that breast cancer appeared. They tangoed and wrestled, but mostly they just lived together for three years and got along as best they could, like when you have an unwelcome guest horn their way into your life. She tried to learn what she could from this terrible disease and was hopeful she taught breast cancer a thing or two by participating in a nine-month clinical trial.
Born April 22, 1966, in Methuen, Massachusetts, Maura was lovingly raised in Andover, Massachusetts, by Robert and Patricia (Thalheimer) King. She was the beloved wife of Mark Scully, mother to John Carlos and Anna Natalie Scully, and daughter-in-law to Rita Scully. She was a cherished sister to Martha (and Philip J.) Giguere and Juli King (and Rob Simmons). Maura was affectionately known as Momo to her adoring nieces and nephews, including Danielle (and Stuart) Bangs; Philip R. (and Caileigh) Giguere; and Victoria Giguere. Maura was a thrilled great-aunt to Paul Robert and Henry Philip Bangs.
Maura graduated from Andover High School and went on to earn two degrees from Boston College: a BA in communications (Phi Beta Kappa, summa cum laude) and an MA in higher education administration (with honors). She was blessed to work for many years in a job she loved: doing communications work for nonprofits, helping them spread news of their essential missions. She served for many years on the faculty of the Council for the Advancement and Support of Education's (CASE) Persuasive Writing for Fundraising, where she enjoyed imparting tips on the essential power of good, strong writing. In her 23-year career as a freelance writer, her proudest accomplishment was the number of clients she came to count among her friends.
Maura's greatest joys in life were simple things: spending time with family and friends, singing, reading lots of books, doing puzzles, exercising, hiking, and kayaking. She loved kicking back with a glass of wine or a cosmo, telling stories, and laughing … a lot. For Maura, no dinner was complete without dessert, there was no choice but chocolate, and though her generosity in both thought and deed were remarkable, she never, ever shared her dessert.
Always thinking of others, Maura left her body to Dartmouth Medical School. There will be a Celebration of Life on September 26, 2023, at 10:30 a.m. at Trinity Chapel on the Newton Campus of Boston College.
In lieu of flowers, memorial donations may be sent to:
Attn: Laura Gillespie
Upper Valley Haven
713 Hartford Avenue
White River Junction, VT 05001
Uppervalleyhaven.org
September 21
5:00 am
Douglas Hart
Douglas Hart, 92, died peacefully at home on Sunday, August 20, 2023, with his wife Elaine by his side. Born January 27, 1931, he was the son of Joseph A. and Gladys (Douglass) Hart, grew up in Andover, MA, and attended local schools. After graduating from Wesleyan with a BA in psychology, he went to Naval OCS and was commissioned an Ensign. He served on active duty for two years then in the Reserve for six years, reaching the rank of Lieutenant. After active duty, he earned an MBA at Harvard and went to work at Skil Corporation in several marketing management positions in Chicago and Breda, The Netherlands before moving to Toronto where he was promoted to Vice-President, General Manager for Canada.
He married Patricia Peterkin of Andover in 1954. They had four children, one born in Boston, two in Illinois, and one in The Netherlands. After so many moves and when it was time to leave Toronto, he and his wife decided to give their children a hometown, so moved to Fairfield, Connecticut and a job with Homelite Chainsaws located in Port Chester, NY. This marriage ended in 1975.
In 1980 he married Elaine Gustavson of Westport, Connecticut and they settled in Easton, CT. After his last corporate job, Doug concluded his business career with ten years in his own sales and distribution business, in which Elaine joined him after taking early retirement from teaching in New Canaan, CT. In 1995 they retired to Vermont and after renting a house in Quechee they bought 65 acres of woodland and built a log home in Hartland.
This provided the opportunity for Doug to take up tree farming. He also did part-time work for Woodstock Soapstone Stoves, USDA, US Census, and Dartmouth College.
His most satisfying retirement activity was with The First Universalist Society of Hartland which he and Elaine joined in 1995. As a long-time Unitarian, he was almost immediately invited to serve on the Governing Board subsequently becoming Vice President for a year, then President for two years, and then Treasurer in which capacity he served 11 years. His most satisfying accomplishment was, as President, overseeing the addition of handicap access with an elevator, the first structural addition to the church since it was built in 1854.
He fulfilled a lifelong goal when, in his forties, he earned his private pilot's license. He also decided in his forties to make music, especially choral singing, an important part of his life. He gained skill by singing in the choir at The Unitarian Church in Westport, CT, and joined Troupers Light Opera Company performing Gilbert & Sullivan, followed by The Fairfield County Chorale, then on to the Connecticut Grand Opera chorus. Once settled in Vermont, Doug performed minor leads in several musical productions with North Country Community Theater, New Wool House Players, Hartland Community Arts, and Covered Bridge Players. He sang in the chorus of Opera North for 11 years performing in his first and last years, Tosca, his least favorite of the operas in which he has sung.
He always said that his favorite thing to do in retirement was working in the woods doing selective tree cutting to enhance the growth of desirable species, and to produce firewood, the primary source of heat for his home. For several years he was active in – and served as treasurer of – Vermont Coverts, an organization of tree farmers dedicated to managing their woodlands to support wildlife habitat. He also took it upon himself to keep a half mile of the adjacent farm's road border cleared of brush to preserve a pleasant view of the New Hampshire hills. He was also active with Meals On Wheels, Red Apron, and was a forming member of Aging in Hartland.
He is survived by his wife, Elaine (Gustavson) Hart, and three sons: Douglass Andrew of Red Lodge. Montana, Barry P. of Larchmont, NY, David A. of Stamford, CT, and a daughter, Diana P. of Morris Plains, NJ. As well as a sister, Joanne (Hart) Wood of Hillsborough, NJ. There are also 11 grandchildren and one great-grandchild. Doug was a loving and enthusiastic grandpa and took joy and interest in each of his grandkids.
A private graveside service will be held at the convenience of the family, with a celebration of life conducted by the Reverend Paul Sawyer, to be announced at a later date. Memorial gifts may be made to The First Universalist Society, PO Box 75, 8 Brownsville Road, Hartland Four Corners, Hartland, VT 05049
Knight Funeral Home in White River Junction, VT has been entrusted with arrangements. Condolences to Doug's family may be expressed in an online guestbook at www.knightfuneralhomes.com.
September 21
5:00 am
Janet I. Maxham
Janet I. Maxham, 87, died Sunday, September 3, 2023, at her home in Woodstock, Vermont.
Janet was born on January 7, 1936, in Lebanon, NH the daughter of Kenneth and Ruby (Chadwick) Illsley. She attended school in Hartford, VT, and was active in 4-H as well as card parties. She graduated in 1954.
On July 6, 1955, Janet married Perry Marcell Maxham and together they raised a family and later enjoyed traveling with each other and friends throughout the United States.  Her travels also allowed her to develop a love of photography.
Janet worked many years for the Woodstock National Bank and later for 60 Minute Photo in Woodstock. She was also an accomplished quilter and seamstress, winning many awards for her quilts.  She later offered alterations at home that later developed into working for local seamstress Margaret Waite. Janet often donated her award-winning quilts to charitable organizations to help with raffles. She was part of the Peacemakers Club at the Thompson Center and later did endless volunteer work for them as well as being a frequent lunch guest.
Janet is survived by her daughters Patricia C.  Godding and husband David of Manchester NH,  Perri L. Maxham and husband John Dimitruk of E. Thetford VT, Paula L. Maxham Audsley and partner Tom Morse of Barnard VT, grandson Tyler A. Audsley of Woodstock,  granddaughter  Olivia G. Godding of Manchester NH,  and twin sisters Carolyn Toby and Carol Benedict as well as many nieces and nephews. In addition to her parents, she was predeceased by her husband Perry Maxham.
Visiting hours will be held on Thursday evening Sept. 14th from 5:00 pm to 7:00 pm at the Cabot Funeral Home. A funeral service will be held on Friday, Sept. 15th at 1:00 pm at Cabot Funeral Home followed by burial in Riverside Cemetery and reception at the Thompson Center.
In lieu of flowers, memorial donations may be sent to The Thompson Center, 99 Senior Lane, Woodstock, Vermont 05091
An online guestbook can be found at cabotfh.com
September 21
5:00 am
Mary Jenne
Mary Jenne, 87, of Bridgewater Corners, VT, passed away peacefully surrounded by loved ones on August 29, 2023, after a long battle with dementia.
Mary was born on June 13, 1936, to Harlan and Ellen Booth, in Rutland, VT. After graduating from Woodstock Union High School, Mary went to study nursing at the University of Vermont, where she met and married her first husband, William Hazen. Their first child, Kimberly, was born in Burlington in 1960. Upon graduation and moving to Woodstock, daughters Linda and Jennifer were born in Hanover, NH, in 1962 and 1963, respectively.
After the birth of her daughters, Mary committed the next 18 years to being a dedicated stay-at-home mom. She had three children in cloth diapers at the same time! Mary filled her girl's days with gardening and foraging for wild foods such as fiddleheads, ramps, and wild berries. She taught her girls to make jam, pickles, freeze garden vegetables, amongst myriad other Vermont-y things. The family spent their days and nights with outdoor activities, to include downhill and cross country skiing (often by moonlight), sailing on Lake Champlain, and spending time with extended family.
Mary was a tireless, kind, caring and giving person who set an admirable example by putting the needs of family and others ahead of her own. She was a strong woman who faced every challenge in her life with courage and dignity. Mary was a woman of strong faith and she instilled in her girls the importance of family, hard work, and always doing what is right.
After Mary and Bill divorced, Mary worked for the Woodstock Visiting Nurses Association, later becoming the Director. During her time at the VNA Mary attained her Master's Degree at Rutgers University in Alcohol and Drug Abuse Counseling.
Mary fell in love with her soul mate, Warren "Bud" Jenne, marrying in 1985. Mary and Bud were fortunate to spend many happy years traveling throughout the United States in their RV, as well as Asia, Europe, New Zealand, Cuba, and Episcopal mission work in Honduras. Mary also visited her brother Harold in Japan. Mary and Bud enjoyed spending time together with family and friends at the family cottages on North Hero Island and at "hunting camp" in Chateauguay.
Mary was predeceased by her parents Harlan and Ellen Booth, husband Bud Jenne, stepson David Jenne, Fresh Air Fund daughter Rochelle Jones, and grandchildren Hope and Anika Wright. Mary is survived by her sister Barbara Booth Williams, brother Harold Booth, daughters Kimberly Hazen Lovo, Linda Hazen, and Jennifer Hazen Meservey. Mary and Bud were blessed with 12 grandchildren and 7 great-grandchildren. Mary remained a proud Vermonter and faithful Episcopalian, passionate about caring for others by continuing her nursing at the Merten's House in Woodstock until she retired. Mary will be greatly missed.
Internment services in Vermont will be announced at a later date.
September 21
5:00 am
Berton Hollis White
Berton Hollis White, a lifelong Vermonter, died at his home in Ascutney, VT surrounded by his loving family on Friday, August 18, 2023, at the age of 81. Bert, born on September 29, 1941, to parents Gordon and Bernice (Downing) White, spent his childhood in a large family in Waterbury Center, VT. As a high school student in Waterbury, he met Patricia Ann Potts; soon after high school the two were married at the Methodist Church and started a family. His career with then Windsor Minerals Talc Plant brought the family to Reading and then Ascutney, where their children spent most of their childhood. He was a dedicated and hard worker, starting as a laboratory technician and eventually retiring, after more than three decades, as the Superintendent of Shipping.
As a younger man, Bert enjoyed hunting, fishing, and bowling and brought his family on annual camping trips at Little River Campground. As his family grew, Bert became active with his sons in the Boy Scouts. Throughout the years, Bert was a devoted family man. His world revolved around sharing time with Patricia, his children, grandchildren, and their large, but extremely close-knit family. In later years, after his retirement, Bert and Pat spent many summers camping at Able Mountain in Braintree, Vermont and winters in Mrytle Beach, SC enjoying the company of many close friends. Bert spent a lot of time at home, on vacations and while camping with all of his son's families and developed very close and special relationships with all of his grandchildren and great-grandchildren. In later years, Bert continued to enjoy the outdoors, took up golfing, and spent many evenings playing cards with friends. Bert was humble, easy to talk with, had a calming demeanor and a quick smile. He was always helpful to friends and family. He will be missed by many.
He is survived by his wife of 62 years, Patricia Ann White; four sons, Ken and wife Janet of Perkinsville, VT, Steve and wife Susan of Waitsfield, VT, Doug and wife Jodi of Nashua, NH, and Brian of Albany, NY; five siblings, Richard White and wife Annie of Waterbury Center, David White and wife Jane of Barre, VT, Margaret Corriveau of Merrimack, NH, Mary White of Barre, and Theresa King and husband James of Waterbury; grandchildren, Kristy Cushing and husband Mike of Windsor, VT, Skip White and wife Samantha of Windsor, Alex White of Lake Tahoe, CA, Ellie White of Nashua, and Libby White of Nashua; great-grandchildren, Sidney White of Windsor, and Kyle Cushing of Springfield, VT; other relatives and many wonderful friends.
He was preceded in death by his parents, two sisters, Mona Austin, and Gloria Mayo, and one great-granddaughter, Sophia White.
A celebration of Bert's life will be held from 1 – 4 pm at the Weathersfield School in Ascutney, on September 24th. Knight Funeral Home of Windsor has been entrusted with arrangements and online condolences are welcomed at www.knightfuneralhomes.com
September 21
5:00 am
Barbara "Bobbie" J. Thompson
Long-time Norwich resident, Barbara ("Bobbie") Thompson died peacefully at the Rutland Healthcare and Rehabilitation Center on Sunday, August 27. She was 90. Born on September 13, 1932, in Greenbush (Weathersfield), VT to Harold J. Jamieson and Etta Mary (Parker) Jamieson, Bobbie spent her childhood on Tarbell Hill and later in West Hartford and Hartford. She graduated from Hartford High School in 1951. After working in the offices at Hartford Oil and the Hanover Inn, Bobbie became a long-distance operator and then a night-shift operator at the New England Telephone Company in White River Junction. In 1962 she married Richard "June" Thompson Jr. and moved with him to Woodstock before they settled in Norwich in 1966. Bobbie and June ran Hardwood Logs Inc., a logging and heavy equipment operation that included a sawmill on Tucker Hill, where they built their house using Bobbie's plans and lumber from the mill. Gifted with her family's love of cooking and her horse-trading father's joy in storytelling, Bobbie welcomed family, neighbors, and friends, while numerous dogs and cats enjoyed her kind heart (and cooking) as well. She was infectiously cheerful and delighted in stories about hard-nosed, community-minded Vermonters. Bobbie described herself as stubborn, independent, left-handed, and a redhead. She had her own perspective on the world and her convictions (about stories, recipes, and how things generally should be done), and she tolerated her family's frequent wrong-thinking and misguided actions with as much grace as could be hoped for.  Bobbie found pleasure in all of Vermont's seasons, whether tending her gardens in the spring and summer, touring mountain roads with June in the fall, or waiting out the winter with her puzzles, murder mysteries, and Marty Robinson records.
Bobbie was predeceased by her parents, husband, and stepson Richard S. Thompson of Woodstock. She is survived by her sister Betty Jamieson of West Hartford, her son Jay Thompson and daughter-in-law Laura Jean Whitcomb of Grantham, NH, her daughter Mary Thompson of Harrisonburg, VA, her step-son Darrell Thompson of Norwich, her daughter-in-law Linda Thompson-Riendeau of Woodstock, her grandchildren Patty Lafond of Milton, Sue Heitner of Austin, TX, Henry Thompson and Lucy Thompson of Grantham, NH, and five great-grandchildren.
Her family wishes to thank the providers who cared for Bobbie at the Bugbee Senior Center, White River Family Practice, Dartmouth Hitchcock, and RHR. We thank Dr. David Park and the DH Heart and Vascular Center Team in particular for their good humor and compassion.
There will be no funeral or memorial service. Her ashes will be scattered by family members at the Fort property in Norwich in October. Condolences may be sent to 66 Tucker Hill Rd., Norwich, VT, 05055.
September 21
5:00 am
Paul Edward Highberg
Paul Edward Highberg of Woodstock died on August 29, 2023. He was born on July 1, 1935, in Hartford, Connecticut, the son of George and Mildred (Peterson) Highberg. Paul was a man of remarkable accomplishments and unwavering passions. He leaves behind a legacy of intellect, curiosity, and a dedication to making a difference.
Paul's journey through life was marked by a commitment to knowledge and a thirst for innovation. He earned his bachelor of science degree from Princeton University and furthered his academic pursuit with a master's degree from Stanford University, both in the field of engineering. His dedication to his work led him to a fulfilling career in engineering, which he pursued diligently until his retirement.
On June 12, 1960, Paul married Patricia (Patsy) Hume Highberg, in San Francisco, California. In the early 1970s, Paul and Patsy made the pivotal decision to relocate from Niantic, Connecticut, to Woodstock. They embarked on the journey of building their own home on Randall Road, a sanctuary that became the canvas for an award-winning garden, a testament to Patsy's green thumb and their devotion to their New England surroundings.
Paul's life was a tapestry woven with diverse interests and passions. He had a profound love for technology, often found in his office surrounded by an array of computers and gadgets, tirelessly designing innovative programs. He shared his vision for a small personal computer during his time at Vermont Research, even though the company doubted its success and said it would never sell, a true testament to his foresight.
In his retirement years, Paul embraced new horizons, traveling to many locations with Patsy and discovering a passion for art. He was an advocate for both local and national politics, engaged in town matters, and remained an avid reader throughout his life.
Paul is survived by his wife Patsy of Woodstock. He is also survived by his nieces, Erica Tolin of Pittsburgh, Pennsylvania, and Ingrid Reid of Arvada, Colorado, and many cherished friends.
In accordance with Paul's wishes, there will be no visiting hours or formal service. A private cremation will be held at a later date.
In Paul's memory, donations may be made to Planned Parenthood of Northern New England or a charity of your choosing. These contributions will honor his philanthropic spirit and commitment to making the world a better place.
An online guestbook can be found at cabotfh.com
Business Resources
September 21
3:35 am
New marketing services now available to local businesses