Vermont Standard Video | June 1, 2023
Interview with Deborah Greene TEDxHartlandHill
News | June 1, 2023
Local 'Healing Waters' program helps veterans find peace in nature
News | June 1, 2023
Police chief selection process in full swing
Obituaries | June 6, 2023
Paul Wright "Shultz" Langhans
Obituaries | June 6, 2023
Constance Allmaras Fitzcharles 
Obituaries | June 6, 2023
Alice Frick
Obituaries | June 6, 2023
Joan (Mulligan) McGee
Obituaries | June 6, 2023
Carol Young Mowry
Obituaries | June 2, 2023
Frank Miller Hewitt
Features | June 1, 2023
Everybody wants to dance with somebody
Input your text here! The text element is intended for longform copy that could potentially include multiple paragraphs.
News
June 1
6:00 am
Local 'Healing Waters' program helps veterans find peace in nature
While many of us head into nature to relieve stress and to refocus, such getaways are all the more crucial for our active and former military members, for whom the noise often never seems to stop. This is the goal of Project Healing Waters, a national organization that seeks to assist veterans in rediscovering a calmer state of mind through fishing and building their own gear, all while establishing supportive friendships.
"The idea of the program is to help disabled veterans heal through meditative activities," says Susan Stevens, PsyD, the Project Lead for the White River Junction branch of the program.  "Any veteran can be a part of the organization as long as they are disabled, which includes most any disability.  It's a national program, so it's all over the country.  It is also run all on donations."
The program was active in the area until COVID-19 hit, then it unraveled as most social groups did. Stevens, who is a psychologist at the White River Junction VA hospital, wanted to rectify that for a few reasons. "I love fly fishing, myself," she proclaims with a smile.  "I also wanted to refer veterans I know to the program, but I couldn't because it was not running.  Somebody had to do it and I thought it was a good thing to do."
One of the first actions she took was to consult with Bob Stocker, who was a volunteer with the program in its prior incarnation. Stocker, who lives in Windsor, is a Service Partnership Coordinator for another national fishing group called Trout Unlimited, which aims to bring people together to help conserve wild places to enjoy trout and salmon fishing for coming generations. "I try to get the membership of servicepeople, first responders, police, etc.," Stocker says, which makes him an ideal bridge between the two programs. "I got involved in Project Healing Waters ten years ago because I know how to build fishing rods and fly rods. They needed that expertise for people to learn how to tie their own fly rods. Everybody knew how to tie flies and people were able to teach how to tie flies, but nobody knew how to tie fishing rods. I can't tie a fly, but I can tie fishing rods," he concludes laughing. Considering Stocker's wisdom and impact on the program, Stevens thankfully says, "I literally could not do this without him."
Stevens recalled that the first official meeting of the group was mostly volunteers, then word-of-mouth advertising took it from there. The group now meets twice a month at the White River VA hospital to learn how to tie flies; although the group is not officially sanctioned by the VA, the hospital does grant them space for the gatherings. In the meetings so far, Stevens says she has already seen the positive effects. "After the first night, one guy said that when he tied some flies, he was like, 'That's the first time my brain has been quiet,'" she says proudly.
The other primary aim of the program is to get members out on the water to use their flies and rods. The first trip took place last Friday at the Lakota Club in Barnard. The Club is typically private, but Stocker contacted its vice president, Jim Ford, and they were able to arrange the event.
Read our full story on this in the June 1 edition of the Vermont Standard.
June 1
6:00 am
Police chief selection process in full swing
The Village Board of Trustees has named three community members to serve on a newly formed Police Chief Working Committee together with Municipal Manager Eric Duffy and Trustees Chair Seton McIlroy.
The committee has begun vetting candidates to replace outgoing Woodstock Police Chief Robbie Blish, who announced in March that he is retiring effective July 16. The application deadline for the chief's post was Wednesday, May 31. 
Following interviews in public session with three interested residents at the Village board's regular meeting on May 24, Trustees went into executive session to discuss and choose members of the Police Chief Working Group. Returning to public session, the Trustees tabbed Village residents Kathy Costello and Loren Fisher and Woodstock Town resident Susan Ford to serve on the police advisory group with Duffy and McIlroy.
Per the municipal charter, budget and policy decisions for policing are made by the Village Trustees alone. The Town of Woodstock contracts with the Woodstock Village Police Department for Town policing. The Chief of Police reports directly to the municipal manager, who is appointed by mutual agreement of both the Trustees and the Town Selectboard. Duffy, who took office as Woodstock's new municipal manager on Feb. 1, spelled out the process for moving forward with choosing a new police chief before introducing Costello, Fisher, and Ford to the Trustees on May 24.
Duffy went on to describe the timeline for the next several weeks of the search. "The first week in June, resumes will be reviewed and candidates will be screened in and out, based on their qualifications. At the end of the first week, we'll confirm the dates for interviews and our consulting firm, (JW Leadership Consulting), will do phone screening to make sure the resumes match the candidates, at which point, around June 13-14, interviews will start with Police Chief Working Group.
"Hopefully, by mid-June, finalists will be selected and then a final interview process will take place, ideally with the Trustees," the municipal manager continued. "Hopefully by July 1, an offer will be made to the candidate. The timeline could change a little bit based on the availability of the Trustees and the candidates and the hiring committee, as well as on how the process plays out. If we have to delay things a week or two, we'll have that discussion."
Please see the June 1 edition of the Vermont Standard for more on this.
June 1
6:00 am
Revival of 'Woodstock Anthology' tells the stories of our town's first century
When museum executive, actor, and playwright Kyran McGrath relocated from Washington, D.C., to the Upper Valley region with his wife and family of four in the American Bicentennial year of 1976, the inveterate Irish raconteur fell in love with Woodstock and its people.
Not long after settling in as the new owner and innkeeper at The Inn at Long Trail in Killington, McGrath, enamored of his new surroundings and inspired by iconic American literary works about small town life such as Edgar Lee Masters' "Spoon River Anthology" and Thornton Wilder's "Our Town," threw himself into countless hours of research about Woodstock history at the Norman Williams Public Library and the Woodstock History Center.
The result of all that effort was "Woodstock Anthology (The First Hundred Years)," a collection of 100 free verse poems, much in the style of Masters, himself an attorney and dramatist, that tell the stories of a broad swath of people — famed, infamous, and forgotten — from across the first 100 years of Woodstock's existence. Published in the summer of 1980 by Frank and Rhoda Teagle of the Vermont shire town's beloved Elm Tree Press, "Woodstock Anthology" debuted in stage form at the Little Theatre on River Street for a three-night run on Nov. 20-22, 1980, presented by another celebrated local institution — the New Woolhouse Players theater company.
Today, 43 years after its publication and inaugural staging, nearly 50 Woodstock area residents, drawn from all walks of contemporary life, much like the characters in McGrath's book, are gearing up for a staged reading of substantial portions of "Woodstock Anthology," set to be performed at the North Chapel in Woodstock Village on Sunday, June 4, at 4 p.m. The revival of McGrath's opus, conceived and coordinated by longtime Woodstock piano teacher Sherry Belisle, will benefit the North Universalist Chapel Society. Admission is by donation and refreshments will be served following the reading. The performance will also be taped by Woodstock Community Television for subsequent cablecasting, Belisle reported.
"The cool thing is that there's all this history and all these histories written about Woodstock, but Kyran gave these people who lived here imagined voices, so they're reacting to events in town," Belisle said in a lively phone conversation about the upcoming production last week. "There are husbands and wives spatting at each other. There are all these inspirational stories and funny stories. They're not dry stories. They're wonderful."
The late Rhoda Teagle, after whom the library at Woodstock Union High School & Middle School is named, captured the essence of McGrath's work in the "Introduction" to "Woodstock Anthology," which had a press run of 3,000 copies at the Teagles' fabled printing firm. "Though not a Vermonter, the author has exhibited an uncanny ability to bring these people to life. He feels as if the doors of Woodstock's houses had opened to him, and the streets and sidewalks peeled back to reveal the years of footsteps, of conversations, of human nature that had passed before any of us alive today arrived on the scene," Teagle wrote in 1980. "These pages reflect the joys, the sorrows, the sensitive reactions to life in Woodstock during its first 100 years," she continued. "When the reader turns the last page of the 'Woodstock Anthology,' he will have taken a wonderful visit to our past."
Read more in the June 1 edition of the Vermont Standard.
June 1
6:00 am
Sides continue to spar in Woodstock Foundation lawsuit
The eight trustees of the Woodstock Foundation, who are in a legal fight stemming from serious allegations of misconduct and mismanagement of the Woodstock Inn and the Billings Farm & Museum, have filed additional memorandums in Vermont Superior Court seeking dismissal of the wide-ranging lawsuit.
Defendants James S. Sligar. Michael D. Nolan, John T. Hallowell, Douglas R. Horne, David M. Simmons, William S. Moody, Gail Waddell and Angela K. Ardolic are disputing claims of fraud, defamation and are also questioning whether there is legal standing for parts of the lawsuit.
Sligar and Nolan, who are both lawyers, also are seeking to have a claim of legal malpractice dismissed against them.
Former Board Chair Ellen R.C. Pomeroy and Vice Chair Salvatore Iannuzzi filed an initial 8-count lawsuit in January that outlined a hostile takeover and their secret ouster from both office and the board when they began to investigate employee complaints. They added more claims and 3 trustees in February due to subsequent conduct by board members, court records show.
Iannuzzi and Pomeroy have said that before they were removed they talked to more than 40 people during the initial investigation documenting serious work-related problems involving wide-ranging claims of misconduct and mismanagement. Multiple, credible complaints first became known to Iannuzzi in May 2022, they said. 
The lawsuit said actions or inactions by trustees, along with various managers at both the resort and the Billings Farm were part of the problems.
Female employees reported they were subjected to recurrent, offensive sexual comments and behavior by both members of management and co-employees, the lawsuit maintained. It said management also tolerated a human resource training manager's frequent use of the "N word." LGBTQ persons claimed discriminatory or prejudicial treatment, court papers noted. Concerns emerged that employees were paid less than those at other nearby resorts. 
Burlington attorney Christopher Roy of Downs Rachlin Martin, who represents the individual board members, said this week that the latest defense memos support earlier legal filings in the ongoing volley of filings in the civil lawsuit, which started four and a half months ago.
"We do not have a comment beyond the contents of the filings, which are in support of the motions to dismiss filed nearly three months ago," he told the Vermont Standard in an email.
Hartford lawyer Michael Hanley, who is the local lead counsel for the plaintiffs, responded Tuesday that he sees it differently.
"The trustee defendants' multiple motions to dismiss do not address the merits of the case and, instead, assert hyper-technical, legalistic arguments about the wording of the plaintiffs' complaint. Ms. Pomeroy and Mr. Iannuzzi are confident their lawsuit will be resolved on the merits," Hanley told The Standard.
"The evidence will show, as the trustee defendants' lawyer admitted to one newspaper in February, that Ms. Pomeroy and Mr. Iannuzzi 'responded to real and disturbing employee complaints about management' of the Inn and the Foundation," he said.
Roy said in four separate replies filed in Vermont Superior Court in Woodstock recently that six of the counts in the lawsuit should be dismissed. Two of the fraud counts should be terminated because the claims do not track all the requisite elements for a fraud under the law, Roy said. This failure to follow precedent also means that a request by Pomeroy and Iannuzzi to remove the trustee/defendants from office should also be thrown out by the judge, Roy wrote.
For the defamation claim, the defendants claim it is unclear to them from the lawsuit about who said what. Only Sligar, Nolan, Hallowell, Horne and Simmons are named in that count.
"The lack of detail regarding who made what allegedly false statements renders it impossible to evaluate or understand the vague allegation in Paragraph 174 that the Trustee Defendants' conduct — collectively — "was intentional or, at a minimum, more than negligent," Roy wrote.
"Greater detail and/or clarity is likewise necessary to understand Plaintiffs' claims of causation and damage," he wrote.
In the filing, Sligar, who is the Foundation chair, and Nolan maintain the allegation for legal malpractice fails to address a claim upon which relief can be granted under Vermont law.
In the filing, Sligar and Nolan said the legal malpractice claim is unclear to them.
"Plaintiffs assign to the Court and other parties the task of cobbling together sufficient allegations from disparate parts of the 180-paragraph Amended Complaint to satisfy the requisite elements of a legal malpractice claim…" Roy said in one motion. 
"However, given the current state of Plaintiffs' pleadings, it is difficult — if not impossible — to determine whether such an effort would be fruitful," Roy said. He maintains the claim was not presented in a simple, concise and direct manner for the defendants. 
Read our full story on this in the June 1 edition of the Vermont Standard.
June 1
5:59 am
Woodstock Area celebrates National Trails Day
This Saturday, June 3, is National Trails Day, a day of celebration and service for hometown trails and the people who love them. Established by the American Hiking Society, it launched its very first National Trails Day back in 1993 to recognize and honor all the benefits that federal, state and local trails provide for recreation and communing with nature.
National Trails Day is equal parts a day of service and celebration. And when it comes to service, there are several ways to contribute, the first of which is to log onto the American Hiking Society's website and take "the pledge." To learn more, go to americanhiking.org. 
But you don't need to take a pledge in order to commit to service. One suggestion that the American Hiking Society hopes you'll consider is taking a small trash bag along with you on your hike and collecting trash along the way. "Leaving a trail better than you found it" is a great way to give back.
As for the celebration part, you can honor the day and kick off the summer season by heading over to Marsh-Billings-Rockefeller National Historical Park for their: Trek to the Top!
On Saturday from 10 a.m. to 3 p.m., (and every first Sat. of the month until Oct.) MBRNP hosts this family-friendly opportunity to hike to the South Peak of Mt. Tom, where you'll meet Park Rangers, and enjoy light snacks. This is a free event and no registration is required.
If you simply want to skip the formalities and venture off on a hike alone, or with a friend, there are plenty of local trails to choose from. (For a detailed breakdown of hiking trails throughout the state, go to Vermont.gov/hiking trails)
Read more in the June 1 edition of the Vermont Standard.
Features
June 1
6:00 am
Everybody wants to dance with somebody
WUHS/MS hosted a statewide Queer Prom — "'Twas epic. 'Twas splendid."
By Tess Hunter, Managing Editor
One hundred and sixty-nine students from 16 Vermont Middle Schools and High Schools, and one school in New Hampshire, attended a Queer Prom on May 13 at the Killington Grand, courtesy of the Woodstock Union Middle/High School Queer Straight Alliance (QSA). 
Lauren Justice, a WUHS English teacher and one of the QSA's two faculty advisors, says the night was "magical." She also notes that it was the first of its kind. "As far as I know, this is the biggest one that I've heard of that was done by a school. Outright Vermont does a Queer Prom every year as part of their programming, but to have one put together by a school, I think it's kind of unique." 
Justice worked together with the QSA's other faculty advisor, WUHS Student Assistance Professional Annie Luke, to bring the event to fruition. Justice says the idea had long been at the forefront of the QSA's imagination, but they had always been intimidated at the prospect of tackling such a mammoth — and expensive — project. "Every year, we have the kids brainstorm what they might like to do, what they might like to achieve. And every year they say — a Queer Prom," she said, adding, "It always felt like sort of a moonshot."
But then Luke showed up to a QSA meeting with exciting news — "Annie Luke, my faculty co-advisor, reached out and applied for a grant. And she got it! And we were like, 'Holy moly, okay — we have a lot of planning to do.'" 
The grant was through the Upper Valley Community Health Equity Partnership. According to the grant's parameters, funding is intended to assist the Upper Valley Community Health Equity Partnership to address health inequity(s) experienced in the White River Junction District of the Vermont Department of Health which were exacerbated during COVID-19, and which are described as: Black, Indigenous, and People of Color (BIPOC) as well as Lesbian, Gay, Bisexual, Transgender, Queer, Intersex, Asexual and plus (LGBT+QIA+).
Justice says that recent studies support the need for safe spaces and events such as the Queer Prom. "If you look at the Youth Risk Behavior Survey that went out recently in the state of Vermont, the data is clear that LGBTQ youth are some of the most impacted by mental health issues. So it's imperative that we provide a safe place for them to express themselves," says Justice. "And I think it's been interesting, because in the process of planning this prom, I think we've had to be able to articulate why we were doing it, which makes sense. But we would receive a little bit of pushback here and there of people being like, 'Why can't they just go to regular prom?' It's a fair point. And I think, of course, they can go to regular prom. But the point of this is that it gives a supportive an inclusive environment for these kids. It gives them their own space." 
Justice continues. "To be seeing some of these students that for me — I teach them, I see them on a daily basis — and then they roll up to queer prom wearing amazing, outrageous outfits that are like, 'Whoa, I didn't know that that's really who you were!' Just seeing them be able to express that part of themselves… So for me, it's about inclusivity. It's about representation. It's about them being able to express their identity without being afraid of being discriminated against or rejected, which might happen in a more heterogeneous environment. It also helps spread awareness and education of some of these issues. For example, as part of our prom, we had a resource available — and this was part of the grant as well — we had a little brochure that we made that lists local resources for LGBTQ youth mental health resources, numbers that they can call, things like that. So a big part of this was just about fostering community and also helping to have kids access resources that can help them."
Advertising for the prom was basically nil, and Justice says that was intentional. "We were nervous. We were nervous that there would be protesters. We were nervous that there could be violence — not from any of our kids, but from outside, just with the way things are societally." After it was decided to open up the event to all Vermont schools, Justice reached out to other school's QSA club advisors. "We shared with them the information about the prom. We used a survey to try to see which schools might be interested in partaking. And then we used that survey data to then send invitations to the QSAs in Vermont," says Justice. "We were so excited about it. We wanted to be big, but also intimate or insular, where the kids could feel really safe and like they're with their people." 
While queer students and allies were allowed to bring plus ones, all those in attendance were required to register in advance. "We were anxious, like, 'Oh, what if kids show up that didn't register?' Our plan was to say, 'You can't come.' But that didn't happen luckily. So we really tried to have a lot of logistical rules in place to ensure everybody's safety." 
Despite — or perhaps because — the event went off without a hitch, Justice says that should the WUHS/MS QSA host another Queer Prom, she would use the same procedure. "I think I would still want to do it the same exact way of having the club advisors be the ones that are sort of vetting who comes. Because with that, it made it so we weren't the only adults in the room that are responsible. Because when it's just a Woodstock prom — we know the kids. But when we have kids coming from all over the state, it's a little nerve-wracking."
So what exactly went into creating a safe — and fun — space for the queer students and their allies? "The kids helped with making lots of decorations. They helped a ton with the setup. They helped with envisioning things like the invitations," says Justice. "They came up with a list of songs for the DJ to play. The middle school QSA actually made 'pronoun pins' for kids to take. And they were wicked popular." Justice says there were also souvenir keepsake pins, a photo booth, and a drag queen. 
"Emoji Nightmare is her name," says Justice of the drag queen. "And she was fantastic. She was there the entire event — that's a big commitment — from 6-10 p.m. There were multiple outfits involved. She also gave multiple song performances." Justice says that Emjoi Nightmare lip synced "Rainbow Land" by Dolly Parton and Miley Cyrus and performed one of her original songs "Going Somewhere." "She also posed for pictures at the photo booth. There was a really long line, everyone wanted to take a picture with Emoji," Justice adds.
The photo booth was part of what Justice describes as a "community effort," with funding and donations coming from all directions. The photo booth was provided by Brian Farnum of B. Farnum Photography, but Justice says that item was initially outside their budget. "We couldn't quite afford him, and so we got some gracious donations from a couple of folks." Richard Kearney of Upper Valley Driving Academy and Gabriella Netsch of Yankee Driving School came to the rescue. "Rich asked [Annie] how the Queer Prom planning was coming. She said, 'Oh, it's going really well. There's one last detail —we really want a photo booth. We can't quite swing it.' And he was like, 'Oh, we got you.'" 
The support didn't stop there. "Our QSA President [Finn Farrell] hooked us up with Juan Carlos, our photographer. Finn said, 'Hey, I think I found a photographer who will do it for free.' Juan Carlos is amazing. He was willing to do it pro bono because it was sort of close to his heart." The Killington Grand also played a big part in the night's success, according to Justice. "The Killington Grand was amazing. They were so accommodating. When we told them it was a Queer Prom, they were like, 'Awesome, let's do this!' And they even changed one of the bathrooms into a gender-neutral bathroom."
There's little doubt that Justice is gratified by what she and Luke accomplished. "Everyone has been so receptive, so respectful. Just to be able to do this big event was — it's an act of bravery," said Justice. "It just feels really good to be able to say that and also to have my superintendent reach out to me and Annie and say, 'Wow, this is such great work that you're doing.' That's so affirming."
But what was perhaps even more important was the approval of the students themselves. "It was a great event. I'm very grateful for all the incredible people that contributed to it. It's important for events like this to happen to show people, whether oppressed or oppressors, that we are capable of doing incredible things," said Farrell. Junior Kamron Yuengling added, "It was really cool that I could go to a dance and feel comfortable dancing with my girlfriend. Having that normal experience is refreshing." 
Sophomore Lennon Morris explained the far-reaching impact of the prom, saying, "It was exciting to plan it because it felt like we were really doing something important. We were giving people who are often pushed out of spaces their own space to exist and have fun and be normal kids." Morris continued, "We are under attack so much lately with legislation targeted at us. Sometimes you need to just have something to look forward to or something that's just made for us. We're tired of living in a world that hates our existence seemingly. I am glad that we could provide a space for queer youth Vermonters to exist, even just for a couple hours." 
Freshman Lia Gugliotta said simply, "'Twas epic. 'Twas splendid." 
Justice described a moment at the end of the prom when Farrell took the stage. "He grabs the mic and says, 'Thank you so much for coming. We're definitely doing this again!' And Annie and I looked at each other like, 'Oh, boy — I don't know that we could actually fulfill that.' I would love to, I would love to be able to do this [again]. It was magical seeing these kids having so much fun. They danced until the very last song. And they were just so in their element and mingling with each other and getting to know one another — and just seeing all of that joy — I would love to be able to do this time and time again. It would be dependent on grants for sure. It was a lot of work."
For now, Justice is reveling in the accomplishment of the moment. "There's a profound sense of relief, feeling like, 'Wow, we did this. It was successful.' The kids had a blast. And what we envisioned came to fruition and just makes me think — why not? Why not be able to do this? Why not be able to let kids express themselves for who they really are? Who's it really hurting?"
June 1
5:00 am
Kurt Gerrish and friends learned, laughed together through many happy years
Kurt Gerrish — serial entrepreneur, successful businessman, auto racer, Woodstock Chamber of Commerce director, avid sportsman, family man, and community servant — was constantly on the move, ever seeking new challenges. 
In phone conversations earlier this week, friends, coworkers, former employees, and community leaders shared their memories of Gerrish, who passed away on April 29 at the winter home in Jupiter, Fla. that he shared with his wife Phyllis, the love of his life for the past 31 years. Kurt, 85, was remembered as a man of boundless energy, wit, wisdom, and a passion for Woodstock and the Upper Valley.
Gerrish's father, Kenneth, brought his family to Woodstock in 1957, purchasing a small Chevrolet dealership in what is now the town fire station. After graduating from Bucknell University, young Kurt worked briefly in plumbing sales in New York before joining the family automobile dealership at the age of 23. Over the course of the next 55 years, Kurt Gerrish — a classic car aficionado if there ever was one — would preside over a flourishing empire of auto dealerships in Woodstock and the Upper Valley region of Vermont and New Hampshire that proffered vehicles from manufacturers ranging from Chevy and BMW to DeLorean, Volkswagen, Porsche, Audi, and most recently — until Gerrish sold his last dealership and retired in 2016 — Honda.
Longtime employee Steve Atti, who joined the Gerrish automotive team in the late spring of 1985, remembered Kurt as a hard-working, fair, and attentive employer whom he'd come to consider as a valued friend and mentor throughout his life.
Atti shared a humorous story that illustrated Kurt Gerrish's dogged attention to detail and quality workmanship. "I remember taking all the time in the world working on this one particular car — it was like a day-and-a-half and I was so happy with it. And Kurt came up and there was this little rubber piece on the front bumper of a [Porsche] 911. He lifted it up, put his finger down, and said, 'You missed a spot,'" Atti remembered, cracking up. "He had a great sense of humor."
"Kurt became more of a father figure for me because he just had this wit about him," Atti continued, remembering Gerrish fondly. "He was very resilient because he had been through quite a lot in his lifetime. And even though I didn't realize the dynamics of it then, I do now and I'm very appreciative of everything he did for me — and I told him that when I last spoke with him two months ago."
Woodstock dentist Dr. David Laughlin and his wife, Janet, spoke Sunday evening about their friend Kurt Gerrish, with whom Dave Laughlin drove as part of the Gerrish Auto Show Racing Team in the late 1980s.
"We were using the Honda CR-X, which was a very nice race car," Laughlin recollected. "It handled wonderfully; it was great fun." The pair, along with two other drivers and a pit crew, raced in Car #32 as part of the International Motor Sports Association's Firestone Firehawk Endurance Series, taking part in often-grueling endurance events on tracks ranging from the New Hampshire International Speedway to Watkins Glen in upstate New York to Lime Rock in Connecticut and their favorite, Road America, near Sheboygan, Wis.
"We'd travel in Kurt's motorhome and pull the Honda on a trailer behind us," Laughlin remembered, the warmth of the 35-year-old memory palpable in his voice. "We always said we had more fun than anybody should be allowed to have. We laughed and we howled and went to races all over the country. 
Bill and Mitzi Davis, much like Dave Laughlin, knew Gerrish for well over four decades. Fort Worth, Texas residents who've summered in Woodstock since 1978, the Millers' lives are intricately intertwined with the Gerrish family. Bill and Mitzi's daughter, Wendy, who now co-owns and operates a horse ranch north of Ft. Worth with her sister, was an active equestrian at the Green Mountain Horse Association in South Woodstock in the late 1970s and early 1980s. It's there that Wendy met Stacey Gerrish, Kurt's daughter, who was to become a lifelong friend and, it turns out, a sister-in-law: Wendy is married to Scott Gerrish, Kurt's son and Stacey's brother. The longtime Miller-Gerrish friendship is thus a thoroughly family affair.
Bill Davis spoke warmly of his friend and now relative by marriage, particularly noting Gerrish's oft-cited sense of humor. "His principal business was that car dealership," Davis commented. "And there was no end to his wry sense of humor about various customers that came in to buy cars. He was always so engaging." Mitzi Davis also remembered Gerrish's ownership of the former Woodstock East Marketplace auto dealership and retail complex on Route 4 at the eastern edge of Woodstock Village, which included the Green Mountain Craftsman and Antiques business the ever-entrepreneurial businessman started with two other Woodstock friends, Ron and Pam Jaynes, in the 1970s.
 "Kurt was interested in lots and lots of things," Mitzi Davis said. "And he was interested in all people. He was a great friend, father, and grandfather. We learned and laughed together through many happy years," to which her husband Bill added, "[Kurt] was constantly casting about for things to absorb his imagination, engaging his imaginative mind in the world around him."
The Jayneses, friends of Kurt Gerrish's for more than 50 years, were those long-ago business partners outside the automotive realm to whom Mitzi Davis, Kurt's daughter Stacey, and the Laughlins referred repeatedly in conversations over the past several days.
"I'm a retired building contractor," Ron Jaynes said on Monday, "and Kurt and I first met when he was finishing up Woodstock East in the early 1970's. 
"Kurt was a very Type-A personality, go, go, go," Jaynes said of his friend of five decades' duration. "Sometimes I was his client, such as when we would buy automobiles, and sometimes he was mine. I worked at his house, I worked at Woodstock East. One thing I learned about Kurt Gerrish over the years is that you just couldn't keep up with him," Jaynes concluded.
"The rest of us would just be in awe of his energy and enthusiasm and accomplishments. It was tough to keep up with. Every new idea was the best idea in the world and here we go – bang!"
Sports
June 1
6:00 am
Eight-run sixth fuels baseball comeback
The ability to put crooked numbers on the scoreboard is considered a hallmark for success in baseball. There is arguably no number more crooked than an 8 and it was 8 Wasps who crossed the plate to erase a five-run deficit in the sixth inning in Saturday's Senior Night contest. As a result Woodstock defeated arch-rival Windsor 9-6 to end the regular season on a high with a three-game winning streak.
And the ability to not give up, to continue to believe in yourself and your team (as demonstrated on this sports page last week by their diamond counterparts, the WUHS softball team) is a hallmark for success in any sport.
"I asked myself 'Are they going to believe they can do it?'" said Coach Jason Tarleton. "We had a big come-from-behind win against Leland & Gray with four runs in the last inning earlier this week. I hoped that meant they would know they could do it again."
Evidently they did. 
The game had started off as a pitcher's duel in its early stages. Wasp starter Jackson Martin allowed only one single through the first three innings and two Yellowjackets were cut down attempting to steal bases, trying to manufacture some offense.
Vincent Petrone led off the bottom of the first with a solid single up the middle, stole second and third and came home on Jacob Stone's infield single. But that was all the offense the Wasps could muster against Windsor starter Trevor Lagrow and reliever Mason Fortin for some time.
"I knew I was going to use at least three pitchers tonight," said Tarleton. "I wanted to keep Jackson ready for Tuesday's playoff game. What I didn't know was that we'd go four pitchers deep."
Windsor's bats came alive in the top of the fourth, with the big blow being a two-run double by Tanner Moody. But with two runners in scoring position, Riley O'Neal put out the fire and retired Johnny Clark on a fly ball to center field, keeping the score at 4-1. Two singles and an error led to another two runs for Windsor in the fifth.
"We were worried, but we knew we had to keep fighting back," said Woodstock first baseman Holden Larmie. "It turned out to be quite the experience too. This kind of win says a lot about our team."
Read our full coverage of the game in the June 1 edition of the Vermont Standard.
Vermont Standard Video
June 1
6:01 am
Interview with Deborah Greene TEDxHartlandHill
Obituaries
June 6
8:25 pm
Paul Wright "Shultz" Langhans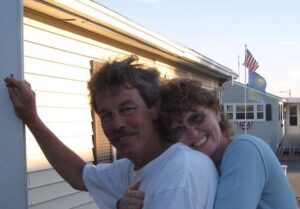 The family of "Shultz" Langhans are saddened to announce that he succumbed to an aggressive form of cancer on Tuesday, May 30, 2023.  He was the sixth of seven sons born to Patricia and Raymond Langhans, Sr. of Woodstock, VT on April 1, 1961.  Mom pretty much knew he would stand apart, being born breach on April Fool's Day, and he lived up to that individuality his entire life.  The family grew up on Eaton Place. During his childhood, Shultz was among other Woodstock kids auditioning for a Rice Krispies commercial, and he got the part.
Shultz's life was dedicated to the culinary world, starting as a dishwasher at then Bentley's Restaurant where he began as a young teenager washing dishes. He was tutored by Peter Gaylor, who himself was a French-trained chef and Shultz began with the basics from the correct way to handle and respect knives, to the correct way of chopping and dicing, moving on to creating soups and sauces. From Bentley's, he moved to the then Rumbleseat Rathskellar at the elbow of Massimo Michelinni. Shultz was the head chef at Simon Pearce for several years and his Vermont Cheddar Soup recipe went into Pia and Simon's book "A Way of Living". His preparation of duck at Simon Pearce Restaurant was legendary. Shultz cooked with Robert Meyers and Jim Reiman, and for the bulk of his career, he served on the line with Chris Balcer, Chef/Owner of The Prince and the Pauper Restaurant in Woodstock. Chris became like a brother to Shultz and they prepared every single meal with dedication to their shared craft before anything went from the kitchen to the dining room. After decades of being on his feet, he found it necessary to slow down, but not retire. He applied to Mertens House in Woodstock, where he was last employed. It was serendipitous for Shultz, as he was now cooking behind the home where he grew up and much to his delight, cooking for many folks who remembered him fondly from his childhood.  He took the time to listen and his career went full circle because his duties included dishwashing following service to the residents. When the cancer dictated he end his cooking days for good, the staff and residents made a beautiful card with photos and notes of encouragement as he navigated cancer treatments.
In May 2000 Schultz went on his first date with Tammy Christian, and they remained a couple from that day on. They married on May 20, 2023 and it was an occasion that secretly brought his brother David home from Washington State to be Shultz's best man.  Tammy's dad, Harold Eaton walked her to Shultz, and Shultz's niece Casey Caruso performed the ceremony.
Shultz was predeceased by his parents, and our beloved brother John Langhans.  He is survived by his wife Tammy, his adored Father-in-Law Harold Eaton, and his siblings, Reg (Deb) Langhans, Jim (Judy) Langhans, Thomas Langhans, David Langhans and Linda (Jay) Caruso.  He is also survived by his nieces and nephews, Casey Caruso, Anna and Zoe Langhans, Reggie and Mike Langhans, Nick Langhans, and several other family members.
In life, he was most ethical and extremely humble.  He loved bringing new employees in a kitchen to his elbow and teaching them all he was taught along the way. He loved his chocolate lab Zack who descended from John's chocolate lab Molly. He loved his Redskins, trout fishing with friends and family, Jimi Hendricks, John Lennon, Lou Reed, and Stevie Ray Vaughan.  He was a great skier when time allowed and he loved a good game of golf.  He was a talented crossword puzzle guy.  Most of all, he cherished his large family, his poker buddies, and a good joke.  He asked little from his world but was more comfortable sharing and giving, right to the end.
If mom were still here, she would end this by saying "a rare soul has left this plane."
At Shultz's request, there will be no services. His family will plan a gathering to honor his own words as to specific wishes: "I want to have family and friends to have a party? Rock & Roll/Food/Fun.
An online guestbook can be found at cabotfh.com
June 6
8:08 pm
Constance Allmaras Fitzcharles 
Born in San Francisco to John Almaras and Sally Almquist, Connie moved to Philadelphia with her father when she was only three. Despite many efforts over the years, Connie never saw her mother or brother Johnny again. Her father was a journalist who turned to carpentry during the Great Depression due to a lack of writing work. After a work-related accident, he fell ill and died when Connie was only nine, leaving her parentless. She lived with her German grandparents and attended an all-girls Catholic school. She always spoke very fondly of her Grandma Minnie, to whom she was very attached.
Connie met her first husband, Ronald Doan when she was only 15, and were married when she was 17. Together they had Constance, Ronald, Steven, Brian, and Bradley. After Connie and Ron Sr. divorced, Connie lived in Bucks County, PA with her 4 children (Stevie died in infancy). She had to find work and despite having no experience in the field, managed to talk her way into a legal secretarial job working for James Fitzcharles III, and the two began a relationship shortly thereafter. James also brought 4 children into the union—Kevin, Uma, Leslie, and Andrew. They were married in 1962 and had 3 more children, James IV, John, and Jocelyn. James wanted to continue practicing law but also felt the draw to the quieter life farming offered and they purchased Green Acres in Cavendish, VT in 1967. James passed away suddenly in 1969 so Connie sold the farm and moved the kids to Woodstock. She raised her family on Cox District Road before moving to River St. once the children had grown up and moved on.
When Jim died and she moved homes, Connie had to begin a career and chose Real Estate, which sustained her much of her working life. She truly enjoyed all of the facets Real Estate offered, from meeting clients to listing homes to placing new homeowners, as well as the legal side of the transactions. She also met many lifelong friends through her career. After shuttering her own business she worked for Dartmouth College and Queechee Lakes Real Estate until her retirement in 2012.
Connie had many interests in her lifetime, including travel, antiques collecting, playing Contract Bridge, genealogy, time with her children, grandchildren, and friends, games, camping, and storytelling. She traveled overseas to visit France, England, Greece, Mexico, and Egypt. One of her favorite places to visit with her family was Ogunquit, ME and they vacationed there together as often as possible. In later years, she would travel down to Myrtle Beach, SC, and spend the winters out of the cold, with family visiting her over Spring Break. She was always happiest by the seashore. Connie also loved Vermont and traveled the state extensively, picking up treasures along the way.
From a young age, Connie dealt with a tremendous amount of loss but somehow seemed to bounce back in her own fiercely independent way. Her home was always filled with beautiful antiques and even when she downsized her house, we always managed to squeeze ourselves in for family get-togethers. Connie had a sharp wit about her and even though she didn't like cursing, she could tell a good filty joke when pressed. Thank you, Mom, Grandma, friend, and co-worker for many years of treasured memories. You won't soon be forgotten.
Connie was predeceased by her sons Stevie, Brian, Bradley, and Ronald and her stepson Andrew. She is survived by her children and steps, grandchildren, and great-granddaughter.
Her family will be honoring her memory in the coming weeks in a public internment ceremony. Please reach out via email to allmaras132@gmail.com for details.
June 6
7:42 pm
Alice Frick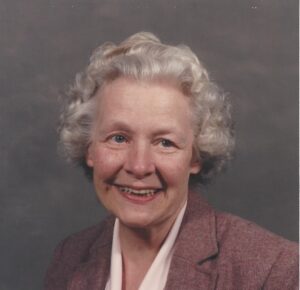 Alice Frick, 92, of Woodstock, quietly surrendered and passed on to be with the Lord, Saturday, June 3rd, 2023, while living at Mertens House, in Woodstock.
Born, November 2nd, 1930,  in Passaic, NJ, to the late Benjamin James Diggory and Alice Clark Diggory.  The family moved to, Drexel Hill, outside of Philadelphia, PA, where Alice graduated from Upper Darby High School.  After high school, she worked as a bookkeeper at the Bonwit-Teller Department Store in Philadelphia.
She met her husband, a young artist, at the theatre where he was working in Philadelphia.  At the end of 1961, they moved to Woodstock with their three small children, to pursue his career in art amidst a quiet country lifestyle.  After working a while at the Vermont National Bank and Gerrish Motors in Woodstock, she joined the staff at the First Congregational Church as the Administrative Assistant, where she was happy for more than 30 years.  She enjoyed whistling her favorite tunes, singing in the choir, volunteering her time and talents to anyone in need, and recycling.
Besides her parents, she is joining her sister Edith A. Merli and her brothers, James C. Diggory and William C. Diggory, and granddaughter Christine.  She is survived by her three sons, Bob and his wife Robin, Jim and his wife Lynne, Bill and his wife Judy, six grandchildren, Shawn, Beth, Tom, Jennifer, Sarah, and Emily, and eleven great-grandchildren, Morgan, Parker, Hunter, Heather Hailey, Jakob, Kalina, Gwyn, Lilly, Suzy, and Caleb.
Please sign the guest book at the Cabot Funeral Home website, cabotfh.com
June 6
7:33 pm
Joan (Mulligan) McGee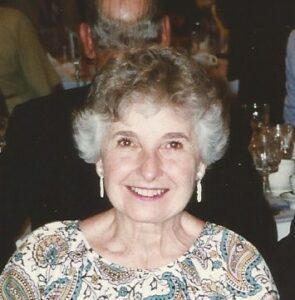 Joan (Mulligan) McGee, 95, of Woodstock, VT passed away peacefully at Mertens House in Woodstock during the early morning hours of June 1, 2023.  Born to Wilfred D. Mulligan and Alice (Blackman) Mulligan on March 27, 1928, in Boston, MA, Joan spent her youth living in the city she loved with her police officer father, accountant mother, and younger brother Fred.  Upon completion of high school, Joan enrolled in the Katharine Gibbs School in Boston, graduating a year later with a secretarial certificate.  Her first job was in the hotel industry as one of the first two female hotel sales representatives in the city.  A few years later Joan accepted a job with the Rochester and Monroe County Council of the Girl Scouts in Rochester, NY.  The following year she moved to New York City to work for the National Girl Scout office as the administrative assistant for the organization's publication, American Girl magazine.
During this time, Joan's mother Alice accepted employment with the Sheraton Corporation as a comptroller.  When Alice was transferred to the Sheraton Hotel in New York City, they decided to share an apartment.  Several months later, Alice invited one of her employees to enjoy a home-cooked meal with them.  The dinner guest was Frederick Allen McGee of Woodstock, VT, a young WWII marine corps veteran and recent graduate of Bentley College.  The evening was a success and signaled the beginning of a courtship between the young couple that lasted several years as Allen worked to establish his career with the Sheraton Corporation.
Allen and Joan married on January 28, 1956.  Two years later they moved to Taftsville, VT, and Allen joined the family business, McGee Fuels, in Woodstock.  The couple raised five children in their Taftsville farmhouse until it became clear that a more spacious home was needed.  Nine years later the family moved to a larger house on Church Street in Woodstock.
Joan enjoyed many diverse and interesting employment opportunities over the course of her working life.  Her first job, after years of being a stay-at-home mom, was as a clothing salesperson at MacHugh's in Woodstock.  When the shop closed, she took a position at the Woodstock Inn and Resort as Banquet and Sales Coordinator.  After several years, Joan left that position to become a recruitment representative visiting high schools in New Hampshire and Vermont on behalf of the Katharine Gibbs School.   When the school decided to halt in-person recruitment efforts, Joan purchased and operated the Clover Gift Shop in Woodstock for several years.  She later sold the shop in order to assist her husband in the management of the family business, Woodstock Farm and Garden Center (formerly McGee Fuels).
Upon the sale of the Woodstock Farm and Garden Center, Joan and Allen continued to be active in the community.  Joan worked and then volunteered at the Norman Williams Public Library for 18 years.  Allen served several terms as Treasurer for the town of Woodstock.  Joan was a long-serving Member of the Board of the Homestead, Inc in Woodstock, and she volunteered as an administrative support worker in the office of the Prosthetics Service at the VA Medical Center in White River Junction, VT.  Joan was active in the local Swiftwater Girl Scout Council, the St. Anne's Club at Our Lady of the Snows Catholic Church, and the interdenominational Christian organization King's Daughters.
Joan will be remembered as a fiercely independent woman.  Above all, she was a loving, supportive wife to her husband and a caring, generous mother to her children.  To her friends, Joan was loyal and trustworthy beyond compare. She loved to read, do crossword puzzles, take long walks, and scour antique and collectible shops for Cupid and Venus patterned glassware and Ribbon Dolls.  Joan enjoyed traveling with her husband and family members, particularly to the beaches of Cape Cod in the early years and the beaches of Maine in the later years.  She was devoted to her husband, her family, and her Catholic faith.  Joan will be profoundly missed by all who knew and loved her.
Joan is survived by her five children, Nancy (Bryon) Staples of Woodstock, VT, Rick (Kattie) McGee of San Diego, CA, Michael (Jane) McGee of White River Junction, VT, Susan Webb of Oxnard, CA, Theresa (Richard) Pasciuto of Plymouth, MA, and several grandchildren, great-grandchildren, nieces, and nephews.  Joan was predeceased by Allen, her husband of 49 years, her parents, and her brother Fred.
Per Joan's wishes, there are no calling hours.  A funeral mass will be held at Our Lady of the Snows Church in Woodstock on Friday, June 9 at 11:00 a.m.  Burial will follow at the Riverside Cemetery in Woodstock.
The family will always be grateful to the staff of Mertens House for the compassionate care Joan received during her stay with them.
In lieu of flowers, donations may be made to the Norman Williams Public Library, 10 South Street, Woodstock, VT  05091.
An online guestbook can be found at cabotfh.com
June 6
11:55 am
Carol Young Mowry
Hartland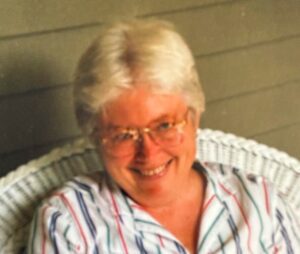 Carol Young Mowry died Friday, June 2nd, 2023, at Dartmouth Hitchcock Medical Center in Lebanon, NH. She was born December 26th, 1936, in Waltham, MA, the only daughter of Cora (Sargent) Young and David Bartlett Young. Carol was a 1954 graduate of Vermont's Thetford Academy, and a 1956 graduate of the University of Vermont, School of Dental Hygiene. She worked for many years as a hygienist in both Vermont and Massachusetts.
She was married in Burlington, VT in 1958 to Roderick Winnett and they had four children. After his death, she later married Wesley Whitman Mowry on October 20th, 1971. That date was chosen because Carol's great-grandparents, grandparents, and parents were all married on that date in the years 1869, 1903, and 1935 respectively, as well as Carol's Aunt and Uncle on her mother's side.
Carol's family history includes ancestors who arrived on the Mayflower as well as some who preceded that event and were living on the North Shore of what would become Massachusetts. She was proud of her Daughters of The American Revolution (DAR) eligibility on both family sides and held a lifelong interest in history. Carol was president of the Acton Massachusetts Historical Society and president of the Hartland Vermont Historical Society. She held other offices as well over the years. She was a life-long Congregationalist and a member of the Hartland Congregational Church.
Her greatest joy came from gardening. She loved to make places beautiful through landscaping with flowers, bushes, and trees. She planted dozens of trees and loved to imagine people years from now enjoying the shade of a sapling that she planted and nurtured. She believed in the importance of trees for the planet and for people's mental health. She loved animals and always had some variety of furry four-legged companions. She bred Saint Bernards and Black Labs. She had cows, pigs, chickens, many cats as well as rabbits and hamsters. She never said no to bringing an animal home. She had compassion for the less fortunate and supported numerous charitable organizations over the years. She was a big supporter of environmental activist groups and did her part to limit her carbon footprint. She cared deeply about the planet and its people and believed in doing her part to make the world a better place.
She is predeceased by her daughter, Diane Winnett, of Burlington, VT, her first husband, Roderick Winnett, and her niece, Stacy Young.
She is survived by a brother, David Barlett Young, III, and nephew, David Bartlett Young, IV, her three surviving children, Jodie Winnett of Elgin, IL, Bill Winnett of Phnom Penh, Cambodia, and Nancy Sweeney of Bass Harbor, ME. She also leaves behind her grandchildren, Laura Nord, Jackie Nord, Kristina Farooq, Gabriella Mowry, Roderick Cushing, Martin Sweeney, and Delaney Sweeney. She has two great-grandchildren, Zeeshan and Suleman Farooq. She adopted and raised Diane's two daughters, Kristina Mowry Farooq of Rome, NY, and Gabriella Mowry of Vermont.
A memorial service will be held at 1 PM on Wednesday, June 7th, 2023 at the First Congregational Church of Hartland, at 10 Station Road in Hartland, VT. If you would like to honor her memory, please plant something. She would love that! Condolences may be expressed in an online guestbook found at www.knightfuneralhomes.com
June 2
5:41 pm
Frank Miller Hewitt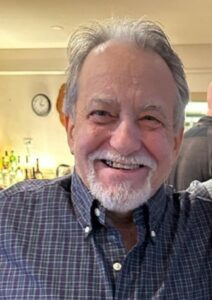 Frank Miller Hewitt, 71, of Woodstock Vermont died peacefully at home on Thursday, May 18th, 2023 with his wife Mary and beloved dog Marley by his side. 
Frank was born on April 7, 1952, to Chandler and Dorothy Hewitt of Pomfret, VT. After graduating from Woodstock High School, he attended Maine Vocational Technical Institute.
Frank was predeceased by his parents Chandler and Dorothy Hewitt. 
Frank is survived by his two sons Matthew Hewitt and wife Jen of Georgia, Chandler Hewitt and wife Karen of South Strafford, VT, two granddaughters Krista and Greta, great-granddaughter Adalynn, many nieces and nephews, brother Chandler "Denny" Hewitt and wife Debbie of Pomfret, brother Miller Hewitt and wife Carlene of Pomfret, sister Sandra Birajiclian of Rutland, and sister Pamela and husband Bill Barrows of Ascutney, VT. 
Frank was the owner of Hewitt Construction and Development. An avid skydiver, he received a lifesaving heart transplant and appeared on the Boston News skydiving while the donor's family watched below. A Mason and Shriner, Frank had a very positive mindset and outlook. Always quick with a joke and an easy laugh, he had an enthusiasm for life that would light up a room.
With respect to Frank's final wishes, the family will gather and celebrate his life. In honor of Frank's vibrant life, please consider being an organ donor to make a life-changing difference for a person in need. For more information, contact the New England Donor Services.
June 1
6:00 am
Janet M. Goodrow
It is with a mixture of sadness, appreciation, thankfulness, and love that we announce that our mother, Janet M. Goodrow, has passed away on May 25. She was 87.
Mom was born on December 1, 1935, in Medford, MA to John and Jane Coppinger (Kelly). She was the youngest of four and is predeceased by her parents and older siblings John, Eddie, and Margaret.  Mom was an honor student at Medford High and graduated from Merrimack College with a Bachelor's degree in English. She was a stickler for proper spelling, punctuation, and grammar throughout her life and she passed that love of language down to her five children.
It was at Merrimack that she met our father, Howard. Dad was almost two years older, but because of a stint in the Marine Corps, she graduated before him.  They were married in 1958 while Dad was still in college and were together for 46 happy years until dad passed, far too early, in 2004. Along the way, they had the five of us: Michele, Kenny, Gretchen, David, and Howard.  She also was a second mother to the countless other children who would wander home with us at the end of the day to stay for dinner, sleep over, or just hang out. Everyone was always welcome and no one ever left hungry. Mom was a great cook and her love of community meals is a fundamental pattern in the quilt of our family.
As we grew up and found our spouses, Mom welcomed Fawn, John, Hal, Katie, and Mayumi to the family, and before long the wayward surrogate children of our youth were replaced with grandchildren: Samantha (and husband Winston), Kelly (and husband Ryan), Stephen (and wife Hannah), Colleen (and husband Scotty), Brian, Margaret, Cole, Aidan, Kodai, Tatsuya and, lastly, Ellis, her one great-grandson.  Mom had nothing but love for all of them and saw each one of their partners and spouses as her own.
Eighty-seven years is one heck of a lifetime and Mom's was a lifetime well spent. It was filled with love and laughter, Christmas dinners and Easter brunches, dogs and cats, births and losses, and all the quiet behind-the-scenes moments that color a life well spent.  We are going to miss her terribly, but we know that she has returned home to be with Dad, her parents, and all of her siblings. She is no longer carrying the physical and mental weight that time and experience saddle us with.  She leaves behind a family that owes everything to her love and care. She is at peace, loved beyond love.
We would like to thank the wonderful staff at Spring Village in Dover, NH for all of the kindness they showed toward Mom and us, in the very short time she was there.
Ricker Funeral Home in Lebanon, NH will be handling the funeral arrangements.  Please go to their website for details.
June 1
5:59 am
Helen Gardephe Leonard
Helen Gardephe Leonard passed away on May 23, 2023, at Genesis in Lebanon, NH, after a brief hospitalization at Dartmouth Medical Center. She was born on January 17, 1924, in Worcester, MA, and spent her formative years in Leicester, a small town outside Worcester. She was the daughter of Fanny (Jokinen) Makitalo and George Makitalo, both of whom had emigrated from Finland. She was predeceased by her parents; her sisters Ann Kusisto, Alice Salmonson, and Eva Duane, and her brother Olavi Makitalo; her first husband Melvin E. Gardephe; and her second husband Gordon Leonard of North Pomfret, VT. She is survived by her son and daughter-in-law Paul and Colleen Gardephe of New Rochelle, NY, her grandchildren – Tess, Emma, Paul W., and Sophie, and two nephews: Richard Salmonson of Newbury Port, MA and Robert Salmonson of Auburn, MA.
After graduating from Leicester High School, Helen worked at Norton Company in Worcester for 11 years. She married Melvin E. Gardephe in 1947. They were married for 33 years until his death in 1980. Helen survived the 1953 tornado that destroyed parts of Holden, MA. The couple's home was destroyed in the tornado, and Helen was found under a refrigerator, with broken ribs, a collapsed lung, and other injuries. The family then lived in Leominster, MA for many years, until moving to Quechee, VT in 1978. After Melvin's death, Helen worked as a sales clerk at the Quechee Gorge gift shop, and then for 13 years at Scotland by the Yard, a Scottish clothing gift store on Route 4 in Woodstock. She met Gordon Leonard of North Pomfret at the Bugbee Senior Citizen Center in White River Junction. They married and were together for 16 years, living in North Pomfret until Gordon's death in 2003. The couple wintered in Lake Hamilton, FL, a small town south of Orlando, in central Florida. After Gordon's death, Helen moved to the Heritage condos in Woodstock, where she lived for many years, until moving to The Homestead in Woodstock in October 2021.
Helen was a loyal member of the United Methodist Church her entire adult life, and was a member at the Leominster (MA) United Methodist Church and the White River United Methodist Church for many years. She was an active member of the Thompson Senior Citizen Center for many years. She was an excellent cook, and was known for her Finnish coffee bread, which she kneaded by hand. She enjoyed ballroom dancing. She was a great cribbage player and surprised many unsuspecting men with her skill at pool. Helen was an independent woman who traveled to Florida on her own for many years, frequently drove long distances by herself well into her 80s, and continued to drive until age 96. She embodied the Finnish term "sisu," which means resilience, grit, determination, and courage. She had many friends and was much loved by her son and his family.
There was a graveside ceremony on Saturday, May 27th at 11:00 am at All Faiths Cemetery in Worcester, MA. In lieu of flowers, donations may be made in Helen's name to the Thompson Center in Woodstock, VT, or the White River (VT) United Methodist Church.
An online guestbook can be found at cabotfh.com
June 1
5:58 am
Douglas P. Martin
Barnard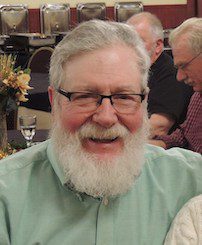 Douglas P. Martin, 81 of Barnard, VT, passed away on Monday, May 15th, in the Garden Room at Gifford Memorial Hospital, after a brief but vicious battle with Pancreatic Cancer. He was surrounded by his family when he passed.
Born April 15th, 1942, to Cecyle and John Martin in Rockingham, VT, Douglas grew up on the farm in Barnard where a strong work ethic was instilled upon him at an early age. By the time he reached his senior year of high school, he was tending two different herds of milking cattle every morning before going to school.
Graduating Woodstock High School in 1960, Douglas briefly attended the University of Connecticut. Choosing a career as a machinist, he apprenticed at Pratt & Whitney Aircraft in Connecticut. On a weekend visit back home, he met the love of his life, Barbara Rowell. The two married on April 22, 1967, and the couple enjoyed 56 years of partnership together, working hard and raising two boys.
Rather than waiting to be drafted, Douglas enlisted in the Navy during the Viet Nam era, but a broken leg quickly ended that chapter.
Douglas was hired on to G.W. Tool & Die (now Nolato) as a tool marker. Douglas worked for several departments over a span of continual employment with the company that lasted for 53 years (a feat nearly unheard of today). Throughout its history, the company has gone through 6 ownership changes and Doug was able to claim that he had worked for all 6 of them. At the age of 80 years old, still working full time and with no immediate plans for retirement, he was featured on WCAX's Super Senior segment in the fall of 2022.
Douglas enjoyed many hobbies in his life, but none were more important than Hunting and Motorcycles. He was a Life Member of the NRA, the Lake Champlain Retriever Club, and the Goldwing Road Rider Association (later called the Green Mountain Road Runners). He was a member of the Barnard Volunteer Fire Department for many years, was active in, and on a few occasions lead, the Barnard Snow Travelers snowmobile club, and even coached Pee Wee Baseball and was the troop Cub Scout leader of Barnard's pack 219.
Douglas is survived by his wife of 56 years, Barbara, his sons Christopher and Robert (Jennifer), three grandchildren, John, Simon and Axel, and two nephews, Chad & Nathan. He was preceded in death by his parents, John & Cecyle, his sister, Margaret, and her son Todd.
In lieu of flowers, the family requests donations be made to the Gifford Memorial Hospital's Last Mile Ride or to Cancer Research.
A graveside service was held on Saturday, May 20th at 11:00 in Riverside Cemetery in Woodstock, VT. A celebration of life will be held at the Barnard Town Hall on Saturday, June 17th from 11 am – 3 pm.
An online guestbook can be found at cabotfh.com
June 1
5:50 am
Barbara Scranton Folk
Barbara Scranton Folk, 100, best Mom, devoted wife, caring step-grandmother, happy great-step-grandmother of 6, artist extraordinaire, and a friend to all who knew her, passed away at her home on May 10, 2023.  She is survived by her two daughters, Jill Folk Hastings of Woodstock, VT, and Deborah Folk Wetzel of Apollo Beach, Florida.
Barbara was born on April 19, 1923, in Riverhead, New York.  Following graduation from Riverhead High School in 1941, Barbara began working at Grumman Aircraft, helping to build the "Hellcat" and "Wildcat," the two planes that helped win the war against Japan.  Barbara met her future husband, Ken Folk, at Grumman and they later both joined the military.  Barbara was one of about 100,000 women who served in the WAVES during WWII.  She went through basic boot training at Hunter College in the Bronx and served for the duration of the war.
Barbara and Ken raised their two daughters in the house they built together with the help of Barbara's father, Raymond Corwin, in Flanders, N.Y.  Barbara and Ken were "best mates" for 53 years. She later resided at the Armed Forces Retirement Home in Gulfport, Mississippi. Those that knew her in Gulfport were graced by the joy and breath of positivity that Barbara brought to each day.
Barbara's last six years brought her to Vermont to live with her daughter, Jill, where she brought her artistic talents full circle.  Barbara painted well into her 90s and exhibited her paintings in many local art shows.  Many friends and family members are the lucky owners of an original Barbara Folk painting or seashell.  Barbara's endless smiles, her joyful giggles, eagerness to visit with neighbors and friends and tell the most interesting stories with such clarity, and her friendly wave from her front porch helped to make everybody's day a lot brighter.
A summer "do not fuss over me" celebration will be planned.
June 1
5:01 am
Roma Gallup Pulling
RUTLAND TOWN
Roma Gallup Pulling, 95, died May 17, 2023, at Vista Senior Living in Mendon, Vermont.  She was born December 10, 1927, the daughter of Walter P.  and Ruth (Robinson) Gallup Sr.   She graduated from Woodstock High School, as the 1946 class valedictorian.
She married Alfred L. Pulling in 1951; he died in 2007.
Mrs. Pulling was a member of Grace Congregational United Church of Christ (a 50-plus-year member), the Green Mountain Club, the Crown Point Road Association, the Rutland Historical Society, the Vermont Historical Society, the 251 Club, the Rutland Town Seniors, VOCA, the Ann Story Chapter Daughters of the American Revolution, and the Vermont Mayflower Society.  She was also a volunteer for the RSVP program.
She enjoyed gardening, traveling, history, stamp collecting, writing to pen pals, and hiking.  She was an "end-to-ender" in the Green Mountain Club and had visited all 50 U.S. states.
Survivors include her daughter, Cynthia Pulling Roberts (Randy) and several cousins, nieces, and nephews.  She was predeceased by her parents; two brothers, Ronald Gallup and Walter Gallup Jr.; her husband Alfred L. Pulling; and her son, Stephen F. Pulling.
The memorial service was held at 11 AM Wednesday, May 24, 2023, at Grace Congregational Church in Rutland.
Friends gathered Tuesday, May 23, 2023, at Aldous Funeral Home.
Memorial contributions may be made to the Rutland County Humane Society (765 Stevens Rd, Pittsford, VT 05763); or to VNA & Hospice of the Southwest Region (7 Albert Cree Dr, Rutland, VT 05701).
June 1
5:00 am
Janet L. (Rice) Hughes
SOUTH WOODSTOCK
Janet L. (Rice) Hughes, 77, died April 28, 2023, at home surrounded by her family.
Janet was born February 7, 1946, in Wheeling, WV, a daughter of Clyde and Virginia (Herget) Rice, grew up in Delray Beach, FL, was a graduate of Seacoast High School class of 1964, and graduated from the University of Florida in Gainesville with a bachelor's degree. Janet married Richard Engelhardt in July of 1968 and they made their home in St. Louis, MO where she taught for the Ferguson-Florissant School District. After the couple separated, she returned to Florida where she taught in the Palm Beach County schools, and she met her future husband Peter Dewey Hughes. The two were married on May 16, 1998, moved to South Woodstock where they have lived since.
Being a lifelong teacher, Janet enjoyed and felt at home volunteering at the Billings Farm and Museum in Woodstock.
Janet is preceded in death by a son Ryan C. Engelhardt.
She is survived by her husband Peter of S. Woodstock, two sons Stephen and Jeffrey Engelhardt both of St. Louis County, MO, Peter's daughter Emily Hicks of Alexandra, VA, and five grandchildren
A graveside service will be held in the Hilltop Cemetery in Quechee, VT Saturday, May 6, at 4:30 PM.  Knight Funeral Home in White River Junction has been entrusted with arrangements. Condolences may be expressed in an online guestbook at www.knightfuneralhomes.com.
In lieu of flowers Memorial Contributions may be made to  David's House in Lebanon, NH, http://www.davids-house.com
June 1
5:00 am
Erma Lettie (Summarsell) Kucewicz
It is with great sadness that belatedly we announce the death of Erma Lettie (Summarsell) Kucewicz (of Yonkers, New York), born in Holland, Vermont, who passed away on August 20, 2022, at the age of 98, leaving to mourn family and friends.
The inurnment of Erma's remains will be held on Sunday, May 28th 2023 from 11:00 AM to 12:00 PM at the Silver Lake Cemetery (5935 VT Hwy 12, Barnard, Vermont 05031). A gathering will be held in a home in South Woodstock after the graveside service, details to be given out at the cemetery.
Erma passed away in Yonkers, NY after a short illness on August 20, 2022, at the age of 98, preceded in death by her former husband John C Kucewicz (January 2000) the father of her 3 children.
Erma was the last of her siblings to pass. She is survived by her three devoted children (and their spouses/significant others) John Casimir Jr of New Braunfels, Texas, daughter Deborah and son James of Yonkers, New York, grandchildren Jason, Hilary, Abby, and Denise, and (several) great-grandchildren of whom she inquired on regular occasions in the last years of her life. She is also survived by a sister-in-law (Carmen), brother-in-law (Roy), and numerous nieces, nephews, grand & great-nieces, and grand & great-nephews.
Erma was born and raised in Vermont, graduating from Hartford H.S. in 1944. While attending cosmetology school in Boston, Massachusetts she met and married John C Kucewicz in May 1950. Very shortly after the birth of their first son John Jr, she moved to Alaska with her husband John (Lieutenant in the US Army) as the Korean War raged and reserves were activated. Daughter Deborah was born on base in Fairbanks during the height of the war.
After the Armistice, Erma, John, and 2 young children drove through much of the U.S.A. stopping to see her brother Lyndall Summarsell (WWII Airforce Retired at the time) and his wife in Del Rio Texas on their way to Yonkers NY where son James was born, and where Erma was a resident since 1954.
Erma and her family spent many holidays with her parents Alfred and Margaret (Todd) Summarsell in Vermont, getting together with brothers Lyndall, Wayne, Percy, Richard, sister Nancy, and their spouses and families when they all could gather at glorious Thanksgiving, Christmas, Maple Sugar season and other occasions.
Erma also found time for in-laws in NY, NJ, Massachusetts, Florida, and elsewhere as much as busy lives allowed and she was a letter writer to the end. Erma was a licensed cosmetologist working in Bronxville, NY for decades building relationships with clients, coworkers (dearest friends Santa, Greta and Rita), and neighbors whose close friendships lasted throughout her lifetime.
She did her best to stay in touch with cousins and friends who moved about the country over the decades. There was always a place in her home for someone who needed a place to stay when life got hard. Erma had a green thumb for both indoor and outdoor plants and gardens and was always ready to cook for an "army" even up to May of the year she passed away.
There is so very much more to tell about Erma's life and we hope those of you who are able to can attend the graveside service and interment of Erma's remains in Barnard, Vermont on May 28, 2023, 11 AM-Noon.
Family, and friends of the family may inquire as to specifics at 830-885-4555 or jkoosh50@yahoo.com.
In lieu of flowers, donations to Memorial Sloan Kettering Cancer Center can be made in her honor by contacting Memorial Sloan Kettering Cancer Center (mskcc.org) or by calling 866-815-9501 (toll free). We especially appreciate the help Erma received from her Daughter-in-law Sharon Kucewicz R.N. MSN, very close family friend Pat Sarno, the City of Yonkers Paramedics, and St, John's Riverside Hospital of Yonkers.