SEE ALL
| November 24, 2020
General Manager position open at Junction Fuels
More On This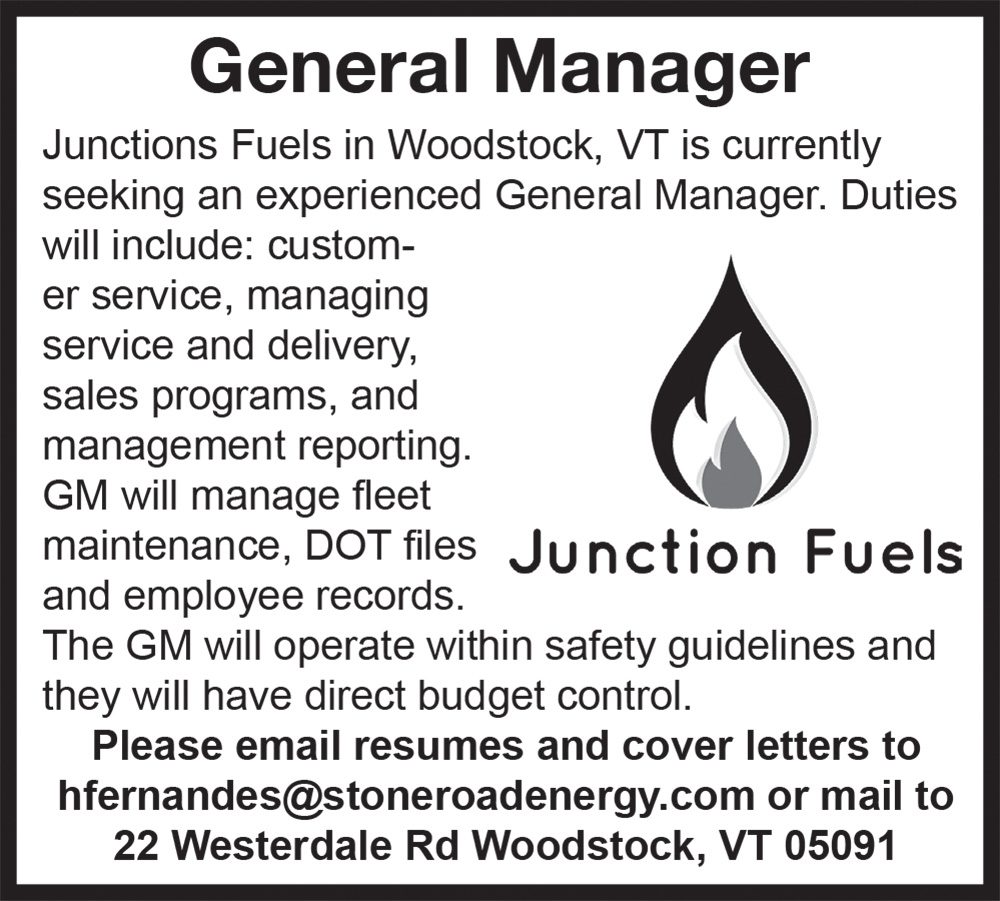 | November 24, 2020
Junction Fuels is seeking a Propane/Oil Driver
More On This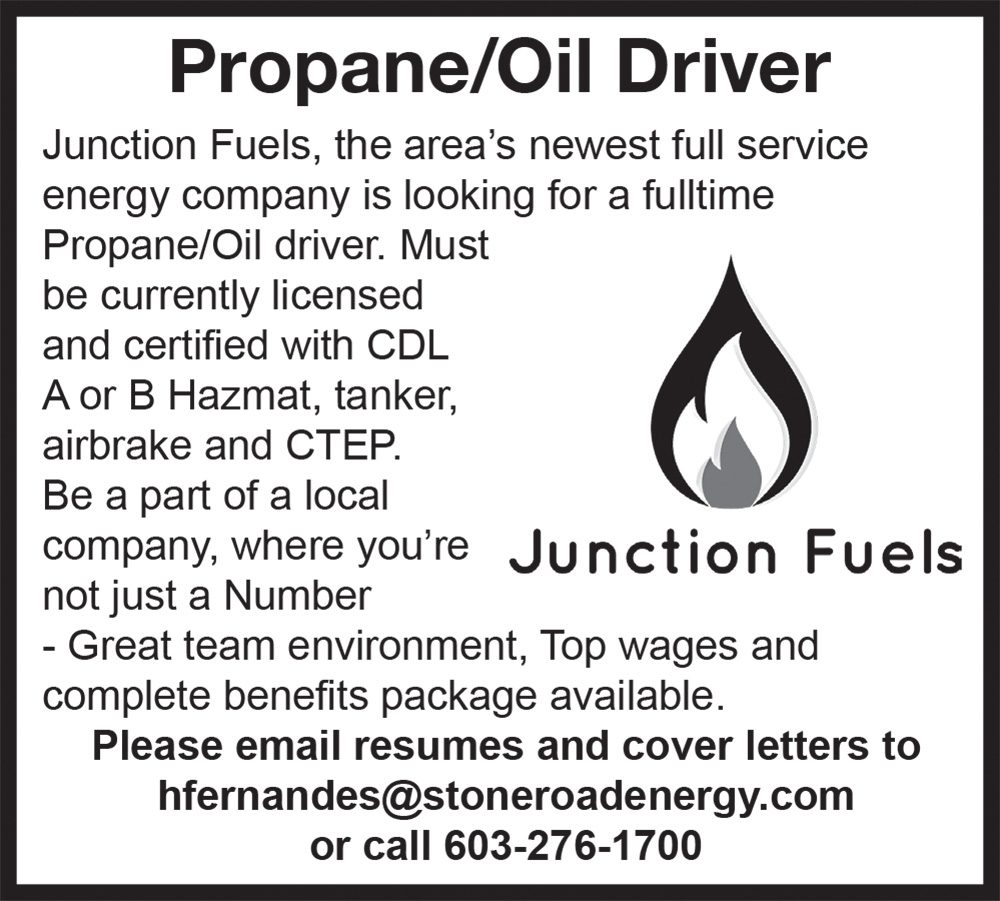 | November 17, 2020
Farmhouse Pottery Hiring Warehouse Associate
More On This
| October 28, 2020
OPH looking to hire a plumber
More On This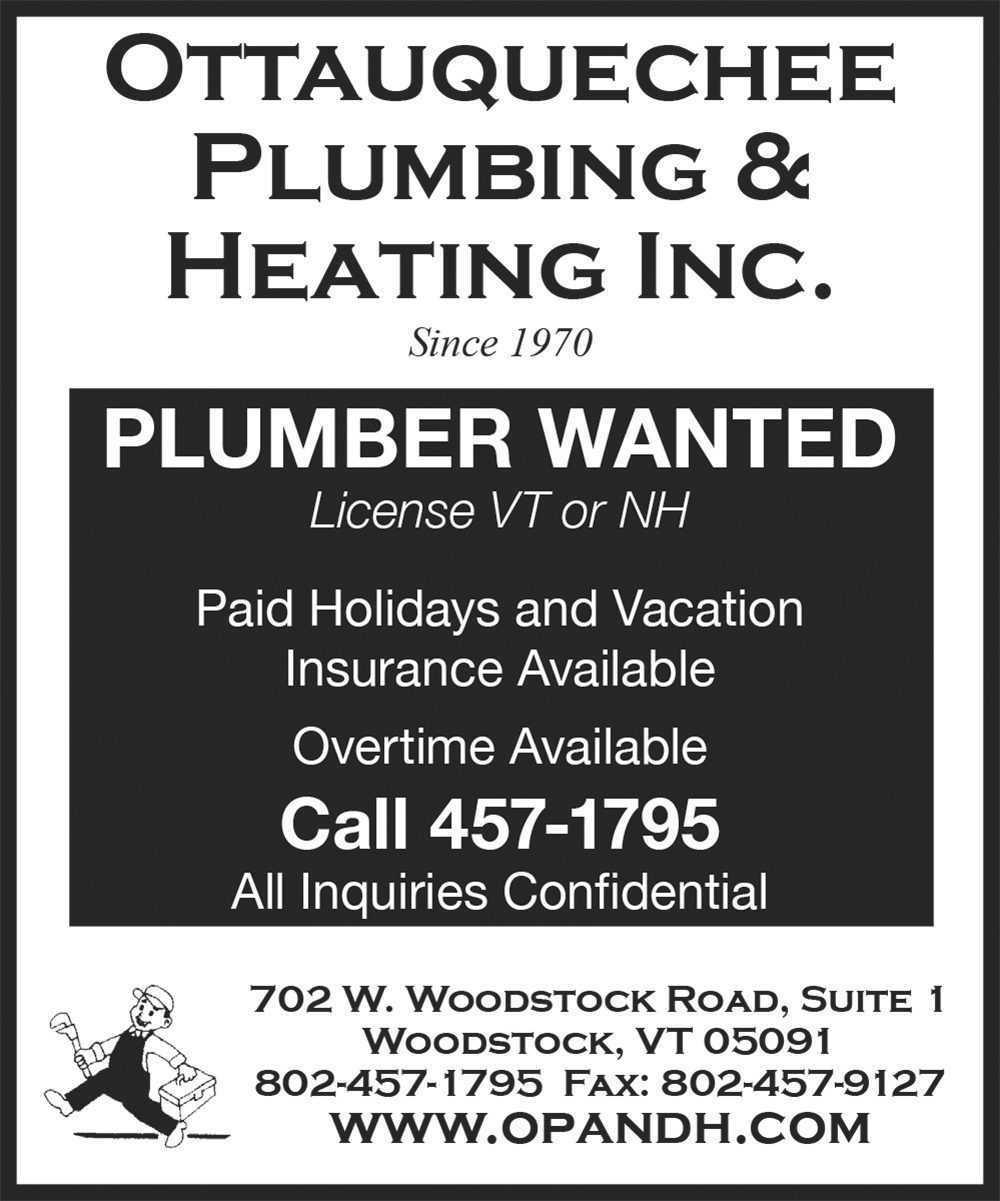 | September 22, 2020
Professional Window Cleaner- Andrew's Window Cleaning
More On This
| July 20, 2020
Renewal by Anderson Hiring Several Positions
More On This
| April 10, 2020
Merten's House Hiring RN and LNA Positions
More On This
| December 5, 2019
Lincoln Corners Offices
More On This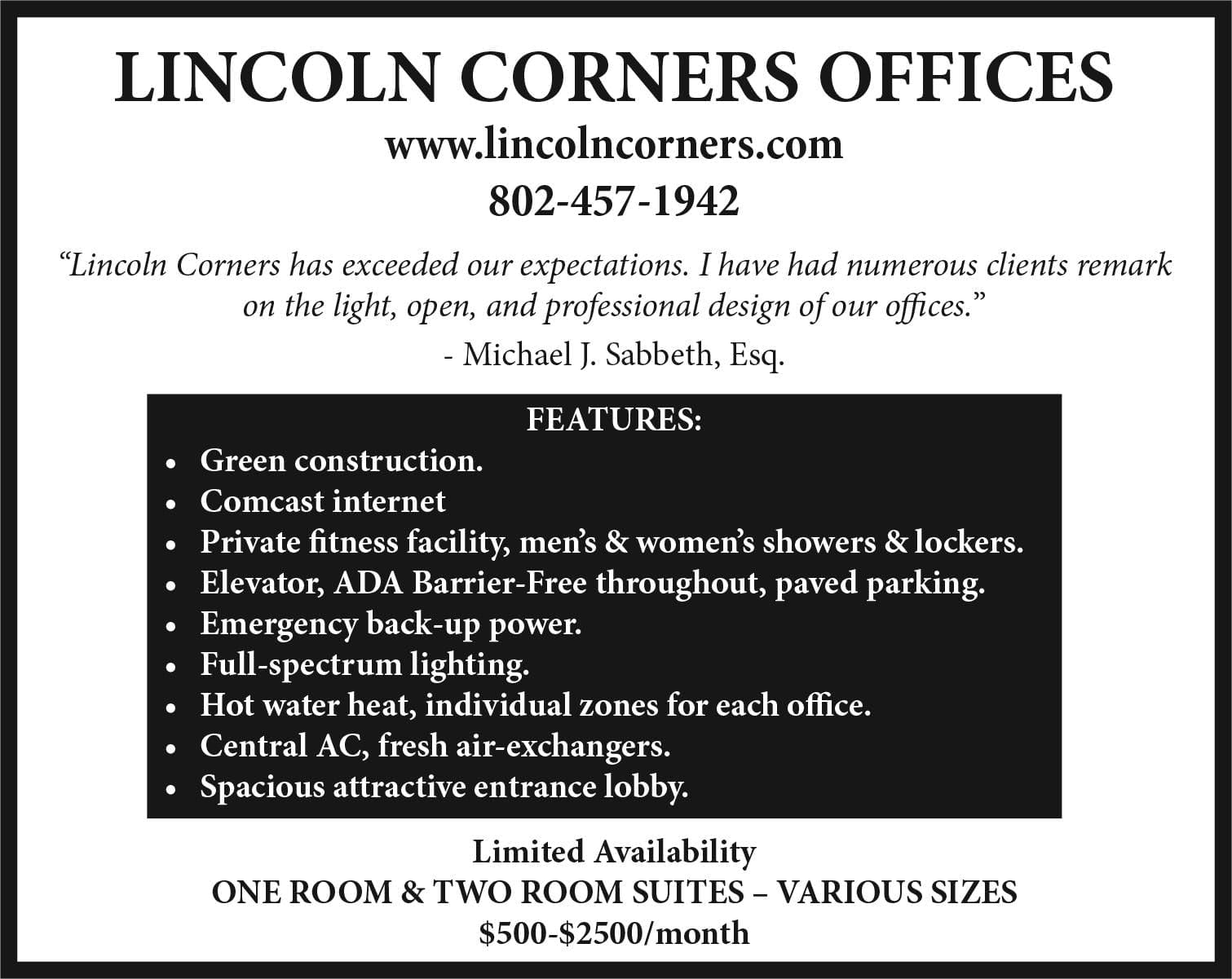 | September 10, 2019
Green and Seasoned Firewood for Sale
More On This
| May 3, 2019
Brick Repair and Relining by Upcountry Chimney Sweep
More On This

ANTIQUES

July 20, 2020
Actively Buying Old Working Tools and More
ACTIVELY BUYING OLD WORKING TOOLS
, wooden planes, edge tools, Stanley tools, etc. Work benches and wooden tool chests. Also, blue decorated jugs and crocks, painted furniture and accessories. Strong prices for quality items. Call Jim or Sue 802-484-7710 or email
suzanirene@icloud.com
. 
April 19, 2019
Actively Buying Fine Antiques
Eric Nesbitt Antiques in Woodstock, VT is actively buying your Fine Antiques, Folk Art, and Fine Art. (Primitives to formal furniture, one item to complete estates) Check out Eric Nesbitt Art & Antiques on Facebook. Call (802) 457-4928 or ekn1953@yahoo.com
January 16, 2019
Actively Buying Artwork and Antiques
Actively Buying—older artwork of all kinds; jewelry, and items of value—no furniture. Confidential and free evaluation. Please call Steven Thomas or Deborah Bassett (802) 457-1764 or email stinc@sover.net.
APARTMENT RENTALS
March 13, 2019
Apartments For Rent
Seasonal and long-term rentals available. Furnished and unfurnished. Contact Emma – Williamson Group Sotheby's International Realty. (802) 457-2000.
COMMERCIAL RENTALS

December 5, 2019
Lincoln Corners Offices
Lincoln Corners Offices - www. lincolncorners.com -802-457-1942 "Lincoln Corners has exceeded our expectations. I have had numerous clients remark on the light, open, and professional design of their offices." - Michael J. Sabbeth, Esq.   Features: Green Construction, Comcast internet, Private fitness facility, men's & women's shower & lockers. Elevator, ADA Barrier-free throughout, paved parking. Emergency back-up power. Full Spectrum lighting. Hot water, heat, individual zones for each office. Central AC, fresh0air exchangers. Spacious attractive entrance lobby. Limited Availability: One Room & Two Room Suites- Various Sizes $500-$2500/ month
March 27, 2019
One Lincoln Corners: Office Space for Rent
Bright, airy, "green," barrier-free offices, fitness center included. (802) 457-1942 www.lincolncorners.com
FOR SALE
September 10, 2019
Green and Seasoned Firewood for Sale
FIREWOOD —
Green and seasoned wood available now. Cut, split and delivered. Bruce Schulz 802-457-2552. 
September 13, 2018
Native Lumber and Custom Sawing
Slabs. Maple syrup. VanAlstyne Family Farm Inc. 330 Walker Hill Road, East Barnard. (802) 763-7036.
FREE

September 13, 2018
Questions about your legal rights?
Call Vermont Commission on Women or go on-line to view the handbook, The Legal Rights of Women in Vermont:
www.women.vermont.gov
/ 1-800-881-1561
HELP WANTED
November 24, 2020
General Manager position open at Junction Fuels
General Manager
Junctions Fuels in Woodstock, VT is currently seeking an experienced General Manager. Duties will include: customer service, managing service and delivery, sales programs, and management reporting. GM will manage fleet maintenance, DOT files and employee records. The GM will operate within safety guidelines and they will have direct budget control.
Please email resumes and cover letters to hfernandes@stoneroadenergy.com or mail to 22 Westerdale Rd Woodstock, VT 05091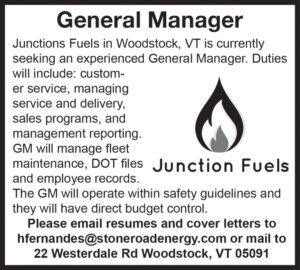 November 24, 2020
Junction Fuels is seeking a Propane/Oil Driver
Propane/Oil Driver
Junction Fuels, the area's newest full service energy company is looking for a full time Propane/Oil driver. Must be currently licensed and certified with CDL A or B Hazmat, tanker, airbrake and CTEP. Be a part of a local company, where you're not just a Number - Great team environment, Top wages and complete benefits package available.
Please email resumes and cover letters to hfernandes@stoneroadenergy.com  or call 603-276-1700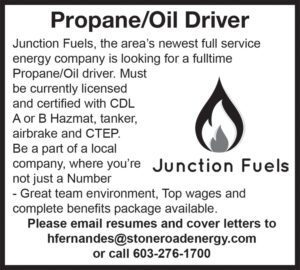 November 17, 2020
Farmhouse Pottery Hiring Warehouse Associate
FARMHOUSE POTTERY is seeking full-time warehouse support in our ever-growing distribution center in Woodstock.
Compensation is hourly based on experience.
We offer PTO and 401K with profit sharing.
July 20, 2020
Renewal by Anderson Hiring Several Positions
WINDOW AND DOOR INSTALLERS NEEDED
Renewal by Anderson is looking for Lead Carpenters and Carpenters helpers. Year round/Full time work, some benefits available. If you are willing to learn call 802-457-1849 and talk to Shane or email
cbarrows@rba-vt.com
April 10, 2020
Merten's House Hiring RN and LNA Positions
RN – PT Days LNA – PT
Overnights & Evenings- Mertens House is a14 bed long term care Nursing Home in Woodstock, VT Looking for a team player, reliable, responsible.  Apply on-line: mertenshouse.com or call 802-457-4411
PETS AND LIVE­STOCK
SERVICES
September 22, 2020
Professional Window Cleaner- Andrew's Window Cleaning
ANDREW
'S WINDOW CLEANING – 802-236-5873 – Professional Window, Screen, and Gutter Cleaning - Fully Insured, Free Estimates
August 14, 2019
Furniture Repair
ANTIQUE AND CONTEMPORARY furniture repair and refinishing: From minor repairs to major reconstructions since 1972. Gerald S. Gambone, Reading, VT (802) 484-7179, geraldgambone@gmail.com. By  appointment.
May 3, 2019
Brick Repair and Relining by Upcountry Chimney Sweep
Upcountry Chimney Sweep Bethel, VT 05032 Brick Repair and Relining Craig Wortman 802-234-9750
WANTED

March 13, 2019
Serious Collector of Vintage VT License Plates
Serious lifelong collector of old Vermont license plates buying quality early car plates. Conrad Hughson, PO Box 1, Putney, VT 05346. chughson@svcable.net, 802-387-4498. Please leave message.
September 13, 2018
Looking for Freon R12
Certified buyer willing to pay cash for R12 cylinders or cases of cans. (312) 291-9169;
www.refrigerantfinders.com
Submit Your Ad
For quick service please submit your classified ad copy, name and phone number here – mbusby@thevermontstandard.com