Senate candidates share their views
The eight candidates running in the Nov. 3 Windsor District race for three seats for the Vermont State Senate believe that Vermont's government and private sector need to work together toward revitalizing the state's COVID-19 ravaged economy. Their views are also fairly in alignment when it comes to issues of police reform, climate change, aid to education, and affordable housing. However, where they diverge is in the ways they would address these challenges.Democrats Alison Clarkson of Woodstock, Richard J. "Dick" McCormack of Bethel and Alice Nitka of Ludlow are the incumbents. Republicans Michael Jasinski of Springfield and Jack Williams of Weathersfield, and Independents Keith Stern of Springfield, Mason Wade of Rochester, and Doug Wilberding of Norwich are challenging. They range in age from 60 to 75. Williams and Jasinski did not respond to a request to participate in this interview.
(Note: The responses are in alphabetical order.)
What would you do given another term, or a first term, at revitalizing the state/regional economy amid the COVID-19 situation?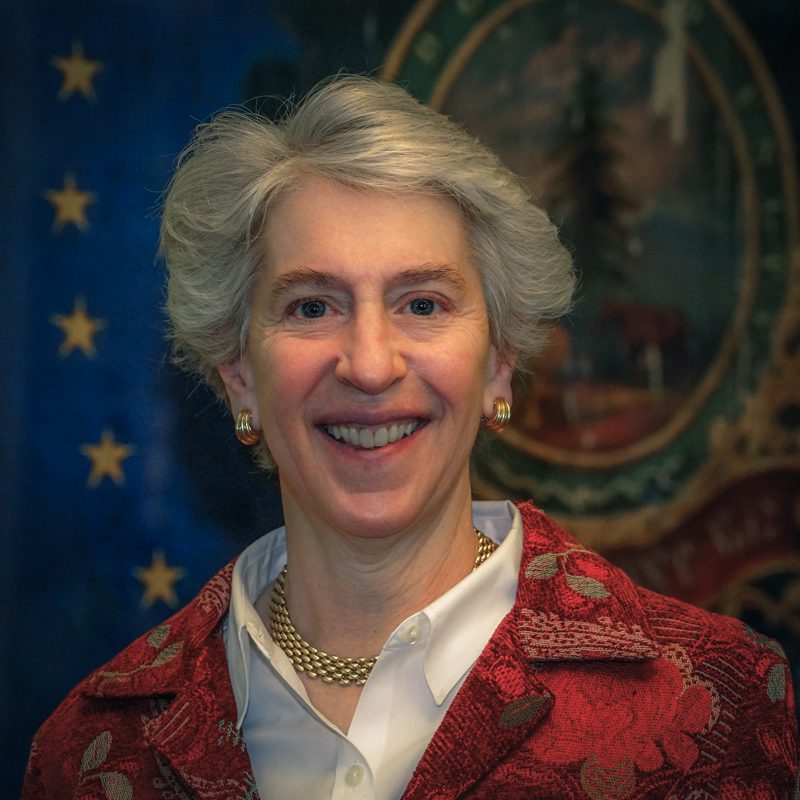 Clarkson: In this COVID-19 moment, we have a dual challenge with economic development. Short term we need to focus on supporting our businesses survive and recover. Long Term we need to focus on building a competitive 21st century economy. We need to continue to invest in innovation, workforce development, our creative economy and revitalizing our historic downtowns and village centers. Windsor County is well positioned for this – with ample internet and architectural infrastructure to accommodate growth. Windsor County is also home to two of our state's finest Career and Technical Education Centers – which are key partners in educating tomorrow's innovators and workforce.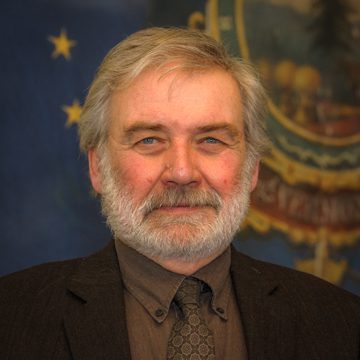 McCormack: We should respond to the COVID tsunami as FDR responded to the Depression: Relief, Recovery, Reform. Relief. Individuals and businesses need cash. States lack the resources, so we MUST have substantial federal aid, not because of a "tax and spend" ideology, but as a necessity. Recovery. The ripple effect of relief is the beginning of recovery, as spending begets spending.
Reform requires broad-band connectivity, investment in energy efficiency, clean energy, and more efficient environmental review. Since the beginning of the pandemic we've been conducting a Lessons Learned project, aimed at long term systemic reform.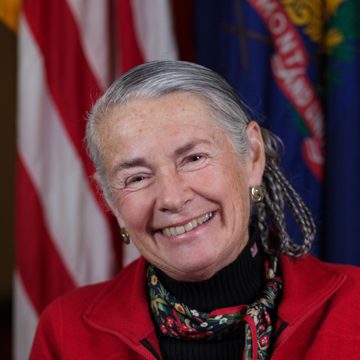 Nitka: There has been much suffering in personal lives, businesses, schools and the state due to the Pandemic. The federal COVID-19 money from the federal government and our state's positive revenue from 2019 as well as our reserves has enabled many sectors of our economy to keep going. We have a balanced budget for the upcoming Fiscal Year. Employment is growing but without a further infusion of federal money, which I believe may come after the election, there will be more unemployment and businesses closing. The expansion of broadband to more areas of the state is key to expanding more options for work from home businesses, education and health care. We need to rebuild our tourism economy. Postponement of certain taxes, as was done this year may be needed again to keep more money in circulation.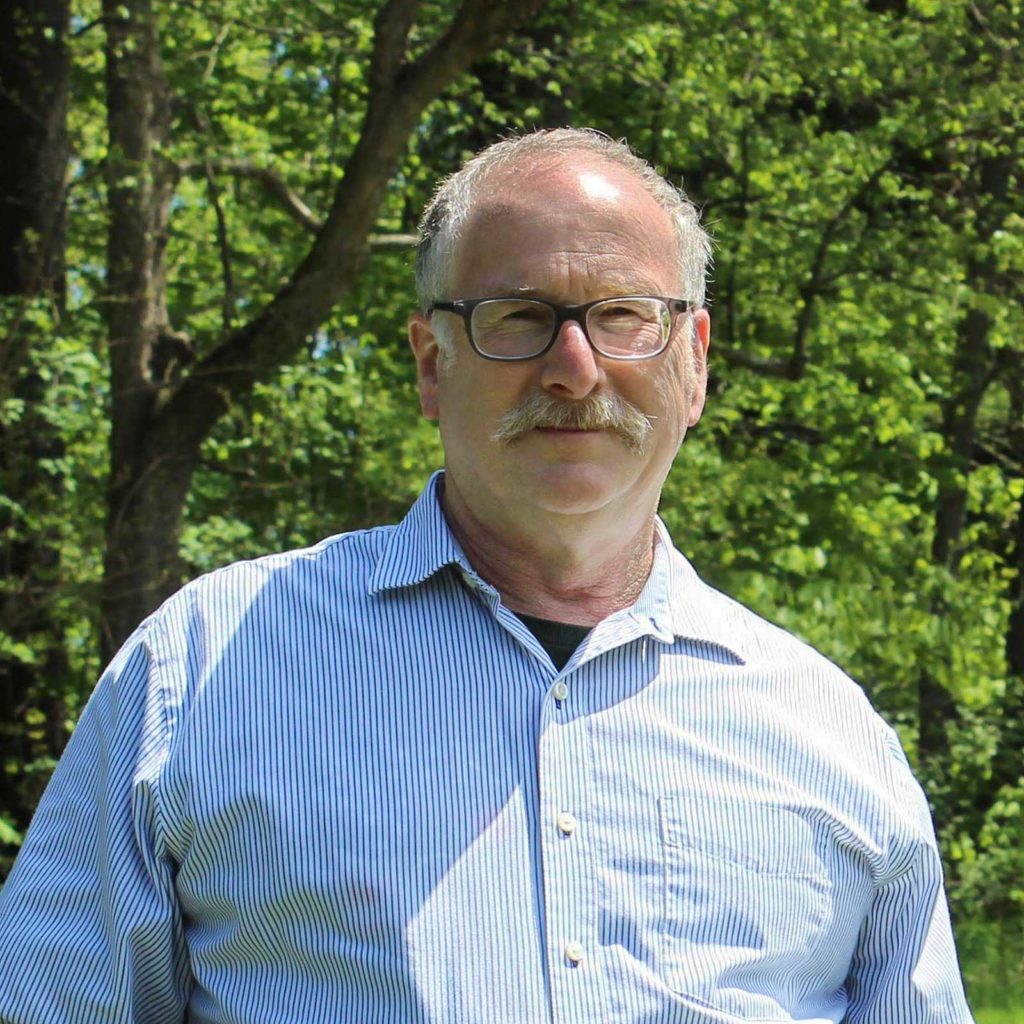 Stern: First whether the COVID-19 situation happened or not, the government has to be an ally of businesses, not an enemy as it currently is. From excessive regulations and permitting processes to high taxes businesses are having a hard time succeeding. The recently passed GWSA will be a big business killer when it is implemented. Fuel costs will have to soar to achieve its requirements. The bill as written doesn't set goals, it mandates results.
Vermont has always enjoyed our environment of mom and pop businesses and they are being forced out.
As for COVID-19 forced closures is a terrible precedent as well as a violation of our freedom. My belief is when people are presented with information and given the opportunity to act responsibly they will.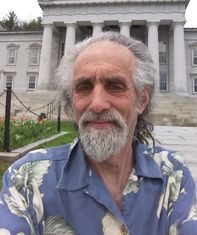 Wade: Yes, this will be my first term and for the health and well being of our young democracy I will only run for a second term before passing the baton to a fellow voter ready to run. At the end of that second term I'll provide a few weekends workshops on how to run for public office.
Amid the virus issue situation, first goal is stop spending tax payers hard earn income. Bigger issues are ahead.
Wilberding: We need more jobs and more employment opportunities for our citizens, both County and State. We need to attract employers and to do this, we need to be more accommodating with corporate taxation and we need a fully wired state (fiber/broadband). Jobs, more residents who then add value to our economy, are all essential components to moving our economy forward.
What is your position on Black Lives Matter/police reform? What needs to be done?

Clarkson: The tragedy of George Floyd's murder is a terrible reminder of the embedded racial inequality in our country. It has torn the scab off our national wound of racial disparity and subjugation. It calls the question on what the country and each state is doing to address systemic racism. Law Enforcement is one area this moment calls us to examine. Vermont is addressing these concerns in criminal justice reform, expanding de-escalation training, embedding mental health workers in with our Vermont State Police (VSP), requiring body cameras for the VSP, expanding citizen participation and oversight of our Criminal Justice Council and changing our standards for the use of force.

McCormack: Black Lives DO matter. BLM doesn't mean that other lives, including police lives, don't matter, because that's not what the words mean. It needs to be said because our nation has long acted as though black lives DON'T matter. Especially troubling is police brutality, and the safe quarter our nation gives criminally violent cops, abuse visited disproportionately on people of color. This is not anti-cop. Good cops deserve, and have, our support. But all government power must be checked because it's dangerous. I support civilian review, body cameras, embedded mental health workers, restrictions and bans on inappropriate police violence.
Nitka: Several bills were passed this year concerning racial disparities in addition to the work being done in the past few years. Vermont created a Racial Equity Director position assigned to the Governor's Administration to address racism and awareness across state government last year. In the Judiciary Committee on which I serve, work was done on inappropriate police use of force, transparency of police interventions, (body cameras for the state police in addition to the car cameras they already have) and the set up of a better data collection system. Cultural changes are needed in certain areas and more training. In the budget is money for mental health/social workers for each state police barracks to assist officers in dealing with persons needing mental health intervention.
Stern: We are lucky to have very good law enforcement here. With that said giving them the best training possible is critical especially how to deescalate dangerous situations. I will introduce legislation that will call for volunteer citizen panels that will look at any controversial acts of violence and/or aggression by law enforcement or suspects. This will be a first step in the process of investigating the situation.
Wade: My humble opinion on BLM/police reform which many my age would agree is long overdue. Our public education system has failed us all in teaching the true story of our young democracy nation and state. We've as a nation have done wrong in the past. We can learn and act to do better for the future. We the people have also done great forward movement which many in the world look up to us for hope that democracy will win the day for us all! Our neighborhoods need us to speak up not shut down!
Wilberding: In regards to BLM and Police Reform, I think we need to evaluate what our needs are both locally and on the state level and how can we help our police forces by shifting social services to others. Too much time, effort and expense is placed on our police force to address mental health and social issues which takes away from their policing needs.
What would you do to address climate change? Does Act 250 need an overhaul to streamline development?
Clarkson: The most important thing we can do to reduce Climate Change is actually meeting the carbon emissions reduction goals we have set. The Global Warming Solutions Act bill we passed this year transforms these goals into requirements. Which means Vermont is now accountable for reaching our emission reduction goals. To reach these goals, we need to improve energy efficiency, weatherize our homes, electrify our transportation, support our growing renewable energy economy and promote the use of our forests and working lands to capture and store carbon. And, as a state, we need to participate in the Transportation Climate Initiative.
The 2021 Legislative Session will review the recommendations of the Act 250 Commission. Act 250 is 50 years old, it needs updating in a number of areas but it remains foundational to protecting our natural resources and directing development in appropriate areas.
McCormack: Public opinion is finally catching up to science. Vermont's Global Warming Act is overdue, but a good start. We must reduce our contribution to atmospheric greenhouse gasses by encouraging well placed wind and solar, low emissions vehicles, insulation, energy efficient appliances, mass transit, cluster development, non motorized transportation and recreation, education, and economic incentives.
Act 250 is Vermonters' best tool for encouraging development done right. It will benefit from responding to changes over 50 years; umbrella permits for designated downtowns to expedite development where we want it, protecting our countryside, and criteria dealing with forest fragmentation and
Global Warming.
Nitka: The Legislature just passed again in the closing days of the session House bill 688, the Global Warming Solutions Act to help Vermont reach its goals re Climate Change. Although the state has placed many electric vehicle charging stations around the state, more are needed that can provide a faster charge as the state moves toward the use of more electric vehicles. We need to continue to provide funding to retrofit more homes for energy efficiency. Act 250 does need updating in some areas but the bill passed and then vetoed by the Governor did not meet hoped for expectations. Act 250 will be revisited in the next Legislative Session. The issue of trails and Act 250 is addressed in an Oct. 5 Executive Order issued by the Governor.
Stern: Yes, Act 250 does need to be overhauled because it goes far beyond what is needed. The Global Warming Solutions Act bill must be overturned. It is the most excessive and destructive bill ever passed in Vermont. It sets requirements that are unobtainable, 80% reduction in emissions. In order to come close to that all fossil fuel burning equipment must be eliminated including cars, trucks, recreational vehicles, furnaces, boilers, and even lawn mowers and barbecue grills. Add to this it doesn't include any details how to achieve this, it will be up to unelected people with no accountability to the voters. No, what we need is responsible legislation that uses measured steps and doesn't hurt individuals and businesses.
Wade: Back in March our world was turned upside down. We learned to wear mask and keep distance. Yes everything is different! 90% of us get it that our changing climate is a larger issue than the virus. We'll need to be better prepared for the next new virus as we act like we need to live for the well being of our only planet, Earth.
Not sure how streamlining development (Act 250 review) is part of this question. Again Wake Up development must relate to the climate emergency. What will we do with a flood of USA climate refugees heading to Vermont. Hard questions to start asking!
Wilberding: We need to do more to address climate change. There has been little movement from the 1990 baseline to 2020. We need to reduce Co2 emissions with vehicles, which is the largest contributor to greenhouse gasses. We should study Chicago and DC and their changes to B100 biofuel highway vehicles. We need to create tax incentives for individuals purchasing electric vehicles and mandate green building codes for new construction.
What can be done to maximize education in light of tax revenue constraints? What is your position on state college bailouts?
Clarkson: Every Vermont child deserves a high quality education. Education is Vermont's biggest economic development investment. We have learned a number of lessons in this pandemic – many of which may save our educational system money in the future. But there is no silver bullet for education funding. We need to continue to seek savings as possible and equitably pay for schools between income, property, sales and lottery taxes. I have confidence that school boards will budget responsibly and that our communities will support this essential foundation of democracy.
This year's call to action by the Vermont State College System (VSCS) has resulted in the Legislature allocating almost $30 million in bridge funding to not only keep VSCS operational but to finance the planning work they need to do to enable them to survive and thrive. VSCS is an essential element in educating Vermonters, and is a key economic engine for many communities and for Vermont's future.
McCormack: COVID-19 has made this worse, but revenue constraints aren't new. There is no easy solution. Act 60 didn't ease the pain, it just spread it more evenly. Special Ed and healthcare are big expenses, unlikely to be relieved soon. .We've just begun considering lessons to be learned from remote and hybrid learning. Selective use of which may expand offerings less expensively.
State colleges' face fewer applicants. Redefining programs and purposes appears inevitable. But our state colleges are often the only college available to students who can't afford to live away. They're essential to local economies.
Nitka: The Legislature provided "Bridge" money for the state colleges to stay open this year by putting $30 million more in their budget in addition to the $50 million appropriation. An additional $3 million was put in for workforce training which may be a part of their futures with the changing needs of the state. A consultant has been hired to assist the colleges with their futures. The budget gives more money for financial aid for students to the Vermont Student Assistance Corp as families have experienced job losses and changes in income due to the Pandemic. Local boards and staff have been working hard to provide an education safely to our students. For many students learning on line has been very difficult for them and their parents. COVID money has helped make needed safety changes for schools. Schools don't need more mandates and radical changes at this time.
Stern: I will propose doing away with the State Department of Education and School Board and having local board members and superintendents get together several times a year to discuss issues and successful programs. Also I want to see guess speakers come to talk about successful, innovative programs in their schools. We don't need to spend a million dollars a year that doesn't educate but makes mandates for (frankly) some very terrible and unnecessary ideas that costs communities a significant amount of money. The bailouts unfortunately were necessary but begs the questions why are education costs rising much faster than the cost of living and what can be changed so that doesn't continue. Also we need to focus on our trade schools to supply Vermont with enough people working in the trades to meet demands.
Wade: Maximize education, REALLY? First action is that we all need to understand the Goose that laid the golden tax egg is gone! I think the SU (supervisory union) system ate the Goose. Better to bankrupt Public schools and design a new concept, for young people and older to gain educational opportunities. It's truly over unless you have a goose that will laid golden eggs!
Our Vermont state college system, to become more sustainable, needs to think outside their comfort zone and start talking with the Wealthiest in the State. Most likely for many years to come as we create a new economy around the climate emergency, we, like 70%, as tax payers will be tapped out!
Wilberding: We need to improve our K-12 education system and we should have the largest State colleges and universities absorb the closed or closing schools. What cannot be absorbed, should be converted to mixed use or affordable housing.
Do you support marijuana retail in Vermont for medical as well as recreational use? What controls would need to be in place?
Clarkson: Yes, I supported S.54 and believe Vermont needs to tax and regulate marijuana. The prohibition of marijuana has failed, as has the 'war on drugs' – costing taxpayers trillions of dollars. As a public health and safety measure, we need to control the quality of the marijuana sold to Vermonters. Our hope is that this will reduce the use of the black market, help limit the use and purchase of marijuana by minors and create an income stream to finance prevention and treatment. It will take time for the Cannabis Control Board to create the rules governing growth and sale of marijuana. The earliest we'll see recreational sales is October 2022. Vermont taxes and regulates alcohol effectively and I hope we'll do the same with cannabis.
McCormack: I'm not a fan of pot, but I voted to legalize it, believing the anti-pot laws do more harm than pot. Having come this far, I think it reasonable to regulate it and tax it. However I voted against this year's bill because I think it sets up a capital intensive system geared more to big money interests than to lower income rural growers, including people of color. I think we need to regulate against toxic additives, excess THC content, and false advertising.
Nitka: I fully support medical marijuana. I haven't supported recreational marijuana as I don't want more marijuana available to children then there already is. I worked as a children's social worker for many years and saw too many problems from it. The bill for a tax and regulated market has just become law without the Governor's signature. 30% of the excise tax will go to education and prevention programs and up to $10,000,000 will be used for afterschool and summer learning programs. There are controls in place and licenses for growers and sellers.
Stern: I opposed retail marijuana for several reasons but that is no longer an issue. We will see an increase in homelessness, psychotic episodes in young adults, and a harder time in finding employees who can pass drug testing if what is happening in other states hold true. The biggest issues that need to be addressed is the effect on lower social-economic groups, increased use among minors, and pot contaminated by mold.
Wade: Let's return to question two, as most of us understand the true story why cannabis (a herbal plant from the beginning like 2000 BC?) was labeled marijuana in the 1920s was as a racist system tool. So we call it medical now and the AMA wants to push it. The need to understand what AMA is wanting to prescribe will need to be tested. Like any drug we want young folks to avoid as brain development is an issue as scientists are researching now. Taxing is a pipe dream as Vermonters are great growers and gifting is best.
Wilberding: Medical marijuana use is fine with me, but retail establishments for the sale of marijuana is not. This industry is backed by big business and in most cases, foreign governments. We have seen a degradation of our society when our economy has suffered. We went from very few casinos in the U.S. to casinos everywhere, we now have online gambling, state lotteries that have grown exponentially and now the "soup du jour" is marijuana. It's all because of tax needs by states. A shiny toy to pursue. We need to right our economy the old fashioned way and not via drugs and gambling.
What more can be done about affordable housing in Windsor County? Where do you stand on short-term rentals? How can Vermont attract more residents?
Clarkson: Vermont has an affordable housing crisis. Currently VT needs 10,000 more rental units for all income levels. In particular, we need more affordable housing but the costs of building and land are huge hurdles to accomplishing this in Windsor County where you have to earn at least $19 an hour to afford a 2 bedroom apartment.
The Legislature has appropriated more than $30 million in CARES ACT money to build more affordable housing and to renovate unused/unlivable properties and bring them on-line. Several of these projects, which need to be completed by December 30th, are in Windsor County.
In many communities short term rentals are impacting the affordable housing market, as fewer rental units are available for full time residents. Housing is a key element to attracting new residents. Businesses often recruit new employees only to find they can't find housing.
McCormack: Umbrella Act 250 permits for downtown development. Support the Housing and Conservation Trust Fund. Reconsider the idea of a State Bank.
Short term rentals are a source of income for many Vermonters but they're pernicious when they make properties unavailable as long term housing, or compete unfairly with more heavily regulated B&Bs, Inns, and hotels.
Global Warming, COVID and down country stresses may have solved our population issues. I understand the economic problems of small populations. But I think we should explore the Shrinking Smart research of ways to manage such problems rather than rush to undo Vermont's rural character.
Nitka: Windsor County has benefited from housing bonds passed by the Legislature and several projects are underway now. Property transfer tax money goes to the VT Housing Conservation Board for the development of housing. This is a Successful program and should continue. I support short term rentals that comply with the law. They are where young people, in particular, look when seeking a place to stay. Vermont can attract more permanent residents by helping many of those who are now here working remotely to stay and work after COVID. More available broadband is needed to allow people to work from home.
Stern: There are three crucial things needed to have private investors in afford-ably priced rental housing, two for homes for sale. Lower taxes and easier permitting processing applies to both. The other is landlord protection against deadbeat and destructive tenants. People willing to risk investment money want to make sure it's a good choice and in Vermont it isn't. I will introduce a landlord protection bill and a tenant protection bill to protect people who end up in substandard housing. COVID-19 has created an impetus for people to move here allowing many who can't afford to stay a perfect opportunity to escape. But that means working people leaving jobs that most won't be filled by newcomers. A very big problem soon.
Wade: Like I was saying earlier the Goldrush for development (for some "DISNEYMONT") is over! We must start relating to the flood of Climate emergency refugees looking at Vermont. Land prices need to drop to allow for homesteading affordable housing in Windsor County. People will need land to grow food as food shortages are on the way. We, living here in Windsor County, understand how much work it is to grow in a short season and now with so many new climate twist.
About short-term rentals (code for Air B&B, etc.) for those who can use the service fine. We may find folks coming for short rentals to learn about affordable homesteading.
Wilberding: I work in affordable housing and know first hand the cost and needs of affordable housing. I am a native Vermonter. Born and raised in Windsor county and I live in Norwich. I've witnessed Norwich shift to a place where there are more homes on the market between 1-2 million than in any other town in Vermont. we need more affordable housing. economical, green and efficient housing that can survive the test of time and Vermont winters and that is on or near public transportation.