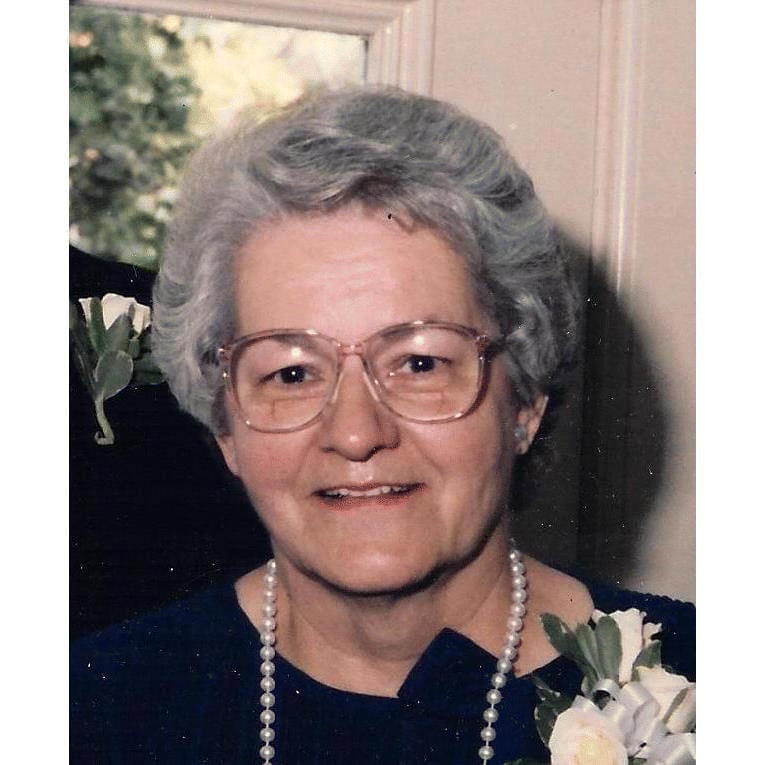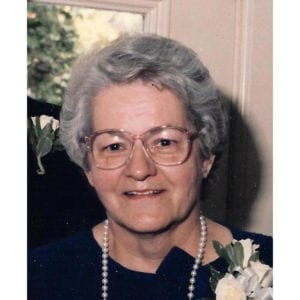 Mary W. Davis, 89, died, Sunday November 24, 2019 at Lebanon Center Genesis Eldercare.
She was born February 21, 1930 in Hartland Four Corners a daughter of Millard and Marion (Lobdell) White. Mary attended school in Hartland and graduated from Windsor High School Class of 1948. She worked for a time as a secretary at the White River Garage and then for the Superintendent of Windsor Schools. Mary was married to Lawrence Davis January 11, 1952 in Hartland where they made a home and raised their family of eight children. Once her children were older, Mary returned to work in 1978 as the Assistant Town Clerk in Hartland and served as the Town Clerk from 1984 until 1995 when she retired. After retiring, she and Larry moved to West Hartford where they lived until he died in 2015. Mary has been a resident at the Stoughton House in Windsor since 2015, where she enjoyed her time and made many new friends. In her free time she enjoyed keeping busy with word search puzzles and coloring.
Above all else, Mary loved spending time with her family. She spent many enjoyable hours supporting her husband, son and grandsons with their stock car racing. She loved going on rides on back country roads with her husband and more recently with her children.
She was predeceased by her husband, Larry; a daughter Linda Davis Bunnell; a grandchild Lesley Ring; a brother Phillip White and sisters Jean Rugg and Virginia Ide.
She leaves three sons Lawrence M. Davis and his wife Debbie of Hartland, David A. Davis and his wife Jenny of White River Jct., and William W. Davis and his wife Karen of Windsor; daughters Sharon Davis and partner Stephen Powers of Jefferson, NH, Susan Jenks and husband Kirk of Windsor, Sara Lyman and her husband Tom of West Hartford and Elizabeth Dreher and husband Ralph of Kennett Square, PA; thirteen grandchildren and several great grandchildren; brothers Thomas White and his wife Anne, Richard White and his wife Edith, Robert White, and Paul White and his wife Janie all of Hartland; sister Nancy Dow of Hartland as well as many nieces and nephews.
Visiting hours will be held at the Knight Funeral Home in White River Jct. on Monday December 2, 2019 from 5-7 pm. A memorial service will be held at the First Universalist Society Church in Hartland Four Corners on Tuesday December 3, 2019 at 11 am.
Condolences to Mary's family may be made in an online guestbook at knightfuneralhomes.com.
In lieu of flowers contributions in her memory may be made to Hartland Fire and Rescue, PO Box 341, Hartland, VT 05048.