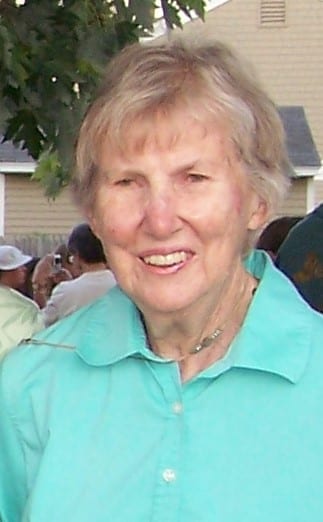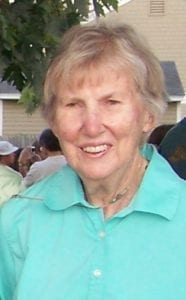 Frances Reep Mannarino, 91, died Thursday November 21st at The Jack Byrne Center for Palliative and Hospice Care in Lebanon, NH.
She was born February 12, 1928 in Shelby, NC a daughter of Alfred and Amanda Reep. Frances was raised in Rutherford College by Shula and Annie Griffin.  Graduated from high school in Valdese, NC.  Frances earned her Associates Degree in Business school. She was a member of Ladies of Morganton Moose Lodge and was married and began a family with her husband in Watertown, MA and later settled in Tewksbury,  MA.  While in Tewksbury, in addition to raising her family she worked in the school cafeteria. While in Tewksbury she was a Girl Scout leader.  Frances returned to North Carolina and began her career with Mom & Pop's Ham House, managing several restaurants for the company.  She worked at Valdese General Hospital and retired. After retiring, she moved to Quechee Vt.  She began working at the Quechee Vistors Center and the Quechee Gorge Village Antique Mall.  She also volunteered at Mt. Ascutney Hospital with Volunteers in Action. Most recently she resided in West Windsor with her daughter.  She was an avid quilter, seamstress, knitter, baker and loved to garden.
She was predeceased by a sister, Margaret Taylor and three brothers Therman Reep, Alfred Taylor and Robert Taylor, nephew William Reep and grandson John Mannarino Jr.
Frances leaves her family, Jeanine & Michael Leathe of West Windsor, VT, Claire Ann Mannarino & Kurt Averill of Grand Junction, CO; Guy Mannarino Jr. & Monique Gaidot of Boca Raton, FL, John & Karol Mannarino of Burke, VA and Joseph & Blanca Mannarino of Dracut, MA,  niece Cathy Lowman, six grandchildren and two great-grandchildren.
A service is planned for the spring.
Condolences to Frances family may be made in an online guestbook at knightfuneralhomes.com
Contributions in her memory may be made to Volunteers in Action, P.O. Box 707, 54 Main Street, Windsor VT, 05089.