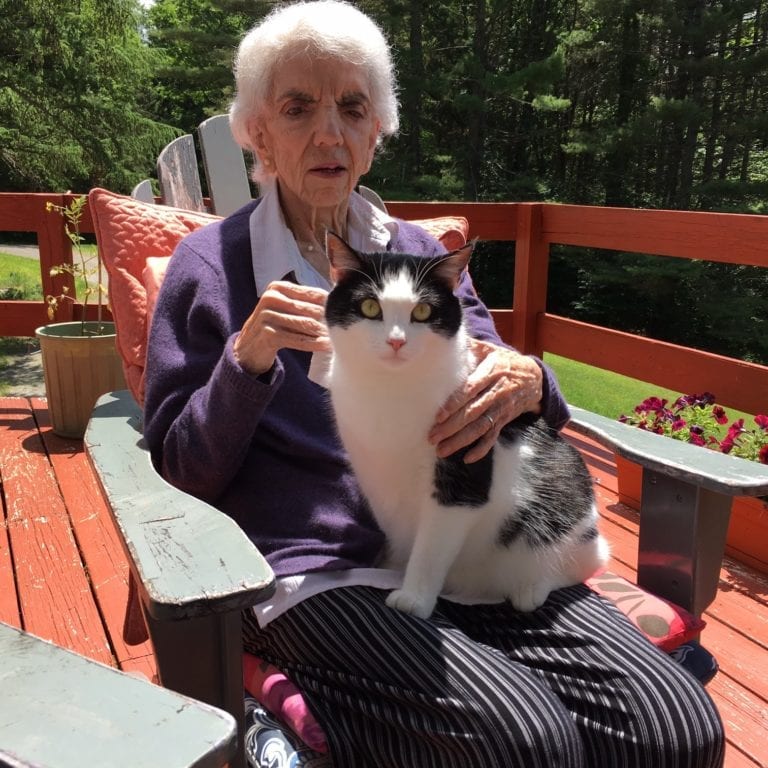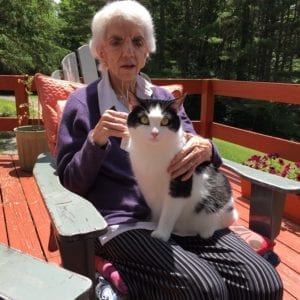 Lydia Montaño, 87, died peacefully surrounded by family on August 8th at Mertens House in Woodstock, Vermont.
Lydia was born December 12, 1931 in Monterrey, Mexico, to Eduardo and Virginia Gaja. The third of three siblings, she excelled in school and would go on to study secondary school in St. Louis, Missouri.
Lydia was a devoted wife of 60 years of Arnulfo Montaño of Brownsville, Texas, and loving and patient mother to sons Alex, of Woodstock, and Patricio, of Highlands Ranch, Colorado.
Arnulfo's work, took the family to El Salvador and Mexico City among other cities before moving to Ventura, California, where Lydia would become a U.S. citizen. Lydia spent 25 years living in California. She became highly involved with the church and her sons' school. She developed friendships that would last for the rest of her life.
A lifelong learner, Lydia learned to paint religious icons so intricate that many had a hard time believing the works were not made by a professional. She spoke fluent Spanish, English, French and Italian. Russian was next. She just ran out of time.
Lydia loved animals all her life – and they sure loved her back. As a young girl, she adopted a coyote pup that her father had mistaken for an abandoned dog. She kept it, like one would a dog, until his howling became an issue.
While living in Texas, Lydia befriended two ducks. The couple would show up promptly to peck at her door at 8 am for breakfast and 5 pm for dinner. Tortillas for both meals. In addition, she fed and had spayed a homeless cat and her kittens. The cats would let no one else approach them.
Whether it was animals, family or friends, no one went hungry around Lydia. Her prodigious menu ranged from enchiladas to flan. But it was her tamales and flour tortillas that knew no equal.
Lydia spent the last three years of her life in Vermont, which she described as the most beautiful place she'd ever been in. Living with her son Alex and loving daughter in law Macgregor in Woodstock, she enjoyed looking out from the deck at the trees and the mountains; the birds and the squirrels; snow and sun. Often, she was moved to tears and thankful prayer.
Mrs. Montaño is survived by husband Arnulfo, sister Irma, sons Alex and Patricio, and grandchildren Sarah, Bailey, Diego, Oscar, Emilio, Santiago and Marco.
The family is forever grateful to Barb Templeton and everyone at Mertens House for their loving and compassionate care.